I am a stay at home, work at home mom with a passion for writing. I love the power of words to influence consumer decision making as well as helping businesses grow. SEO fascinates me and I worked on everything from web content, press releases, blogs, articles, to product reviews, and more. I feel that one of the best ways you can help someone is to understand them, empathize with them, and deliver information that will either inform them or help them improve their situation. Mostly, I just love to write and connect with people and businesses!
Hobbies
social media
marketing
SEO
blogging
reading
writing
cooking
parenting
Industries of Expertise
Computer Hardware
Computer Software
Internet
Telecommunications
Veterinary
Medical Devices
Cosmetics
Apparel & Fashion
Sporting Goods
Supermarkets
Food Production
Consumer Electronics
Furniture
Retail
Entertainment
Leisure, Travel & Tourism
Hospitality
Restaurants
Food & Beverages
Motion Pictures and Film
Broadcast Media
Museums and Institutions
Search Engine Marketing
Strategy Technical optimization Semantic optimization Directories submission Link building Content writing
Social Media Marketing
N/A
Now

2008

Self-employed Copywriter|Content Marketing|Writer|SEO Specialist|Press Releases|Proofreader

Provide content for various companies in order to improve their search engine rankings, build their brand, and create value for their customers.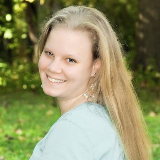 Response Rate

Punctuality