As a copywriter and transcreator, I am working with a wide range of clients in Germany and Europe. I am specialized in web writing, advertising and storytelling - in German, of course, my native language. I am collaborating with agencies and clients from a variety of industries: advertising & marketing, IT, food & beverages, fashion, sports apparel, and health. I am familiar working with SEO keywords and SEO friendly page structure. I also transcreate advertising and web content into German. The challenge of recreating a well-thought concept into the German language and culture is something I really enjoy. My source languages are French and English. I really love WordPress, but I feel comfortable working with pretty much any kind of CMS. I am able to write HTML, CSS and PHP, so I am in the lucky position to propose my clients the full package, if they come looking for a completely new website. I have a Bachelor of Arts in Intercultural Communication and French and lived in Halifax, Canada and Berlin before I settled in Augsburg.
Hobbies
PHP
Website-Development
Wordpress
Html
Industries of Expertise
Computer Software
Internet
Leisure, Travel & Tourism
Food & Beverages
Publishing
Non-Profit Organization Management
Music
Health, Wellness and Fitness
Search Engine Marketing
Content writing
Now

2015

Texcult Transcreator and Founder

Transcreating advertising copy, supervising language teams for larger projects, editing, proofreading and cultural reviewing of localized advertising in German for different clients, agencies and markets like IT (Internet of Things, cloud provider, hardware), nutrition & health, food & beverages, sports apparel.

2012

Identitext Freelance Copywriter

Writing fresh, focused and engaging copy, researching information for articles, creating headlines and names, conceptualizing websites, creating optimized content, quality checking, editing and proofreading in German. Specialized in: - Advertising & marketing - IT & Industry 4.0 - Social & new media - Nutrition & health - Food & beverages

2011

Inlingua Augsburg Teacher for GFL

Taught German as a foreign language to students from all over the world while sharpening intercultural competences.

2006

mynster.de Freelance Columnist

Responsible for monthly column of the regional magazine website

2006

MAZ Comlumnist and freelance editor

Regular column and features for the newspaper magazine

2004

Picknickpark Independent Business Owner

Founded the cultural centre and social network Picknickpark, organised art exhibitions, concerts, poetry slams and open mic sessions, managed and supervised all business administrations including all promotional activities.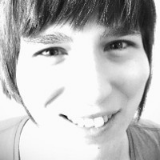 Response Rate

Punctuality