Hobbies
Fashion
Sport & Extreme Sports
Automotive Industry
Music
Communication & Advertising
and more...
Industries of Expertise
Computer Software
Internet
Telecommunications
Apparel & Fashion
Furniture
Retail
Leisure, Travel & Tourism
Food & Beverages
Real Estate
Automotive
Publishing
Non-Profit Organization Management
Music
Health, Wellness and Fitness
Luxury Goods & Jewelry
Search Engine Marketing
Strategy Semantic optimization Content writing
Social Media Marketing
N/A
Now

2013

Nissan Motor Corporation Assistant Communication Digitale & CRM

Missions digitales : - Gestion des plateformes digitales, en relation avec les agences, mises à jour quotidiennes des différents sites de la marque, corrections des bugs. - Mise en place et gestion des projets web, brief des agences, suivi et déploiement des nouveaux projets (smartphone, tablettes, web). - Stratégie Search, mise à jours et optimisation du référencement naturel et payant. - Suivi et analyse des indicateurs de performances, production de bilans de campagnes en vue d'optimiser les actions et le parcours client. - Accompagnement des pays satellites, aide et support dans la conduite des projets (Hollande, Belgique, Luxembourg). Missions CRM : - Gestion des projets mailing et e-mailing, déploiement des stratégies européennes en France, lancement de nouveaux projets. - Stratégie de ciblage des envois. - Analyse des performances des campagnes. - Coordination entre les activités web et CRM.

2012

Atmosphère Communication Assistant chef de publicité

- Recherche de partenariats, - Organisation événementielle, - Gestion de projet, - Conception-rédaction, - Benchmark et veille.

2012

Bouger en Famille Responsable Communication Web

Community Management : - Elaboration de la stratégie de présence sur les RS, animation et gestion de la communauté, création et suivi des campagnes de publicité. - Analyse & reporting, mesure de l'impact des actions sur les réseaux sociaux et sur le site de la marque (Facebook Insights, Google Analytics). - Gestion de l'e-réputation, identification, prise de contact et entretien des relations avec les blogueurs influents. - Production de contenu, alimentation des rubriques du site (brand content). Elaboration du plan de communication : -Définition de la stratégie et des actions de communication pour l'année 2013.

2010

France télévisions interactive Journaliste Web

- Rédaction d'articles de presse, - Gestion du fil d'information, - Mise en forme des articles.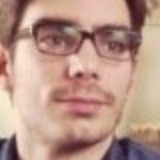 Response Rate

Punctuality