A sales and marketing specialist with over 20 years' experience gained working for private companies. I am motivated by continuous professional development which has led me over the years to cultivate my passions: I studied photography and founded a travel blog, Viaggiolibera.it, which in less than 2 years has gained more and more popularity and has become one of the leading travel blogs in Italy. I currently work as travel blogger, marketing specialist, web writer and photographer.
Hobbies
fotografia
Viaggi
photo editing
marketing e comunicazione
narrativa
arte
Industries of Expertise
Internet
Apparel & Fashion
Furniture
Leisure, Travel & Tourism
Food & Beverages
Publishing
Health, Wellness and Fitness
Search Engine Marketing
Content writing Audit Strategy Technical optimization Semantic optimization Directories submission Link building
Now

2014

Volagratis Web Content Editor

2013

san marino rtv Guest Speaker

Guest speaker in qualità di Travel blogger ed esperta viaggi per la trasmissione "La radio fuori dalla radio", in onda ogni settimana su Radio San Marino

2012

Viaggiolibera Fondatrice, blogger e content writer

Blog dove racconto le mie esperienze di viaggio in parole ed immagini. Collaboro con associazioni locali, enti del turismo, aziende private e piccole realtà ricettive, italiane ed internazionali, per la promozione del territorio e delle realtà ad esso legati, per raccontarne storia, cultura e tradizioni sia in parole che attraverso la realizzazione di reportage fotografici.

2010

Pictures and Songs Fotografo

Fotografa per matrimoni, feste ed eventi. Realizzo reportage fotografici che prediligono istantanee naturali che raccontano le emozioni e i momenti salienti di un evento.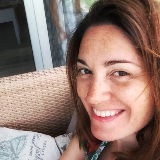 Response Rate

Punctuality