My name is Tomas. I'm a designer, blogger, entrepreneur and adventurer from Lithuania. With a mission to help 1 million people to change their lifestyle for good. My work has been featured in TIME, Forbes, Fast Company, The Huffington Post, New York Observer, Smashing Magazine, Designmodo and many other publications.
Hobbies
technology
design
entrepreneurship
education
business
Industries of Expertise
Computer Software
Internet
Telecommunications
Publishing
Search Engine Marketing
Audit Strategy Technical optimization Semantic optimization Directories submission Link building
Now

2013

Envato Freelance Author

Freelance author/design instructor.

2013

Despreneur Founder, Editor-in-Chief

Founder and editor-in-chief of the magazine for design entrepreneurs.

2013

Refe Product Manager

Co-founder of a marketplace of mobile photos. Working on concept development, market research, UI/UX design. Project successfully sold.

2013

Studio N3RD UI/UX Designer

2013

Studio N3RD User Interface Designer

After performing well in the period of the internship and meeting the expectations of the organisation I have got hired to work as a full-time user interface designer at Studio N3RD. My responsibilities include concept development, user experience design, user interface design and front-end development.

2013

Studio N3RD User Interface Design Intern

User interface design intern at Studio N3RD. Responsible for creating digital solutions for corporate brands from United Kingdom.

2012

AIESEC Aarhus Team Member at Communications Department

Team member at Communications department at AIESEC Aarhus. My duties included calling out companies, promoting AIESEC online and offline, managing online brand.

2011

tomaslau.com Web Designer & Developer

Freelance web design & development professional creating digital products and consulting individuals and businesses on design, blogging, social media and digital marketing. Working with clients form Lithuania, Estonia, UK & USA.

2011

Who Design Today Founder

Founder and editor of art & design inspiration blog. My activities included setting up WordPress CMS, developing brand, producing content and marketing on different social media channels. Website was successfully sold.

2009

WebDesignFan.com Founder & CEO

Founder and editor-in-chief. Succesfully branded and managed web design oriented online publication. In a short span of time built a community of creatives including 50,000 unique visitors/month, 1,500 RSS subscribers and 15,000 Twitter followers. WebDesignFan was featured on numerous design blogs.

2008

Iniwoo.net Founder & CEO

Founder and editor of blog for creatives focusing on tutorials and resources of digital design industry. Blog was successfully sold.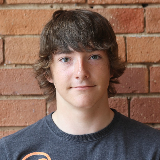 Response Rate

Punctuality