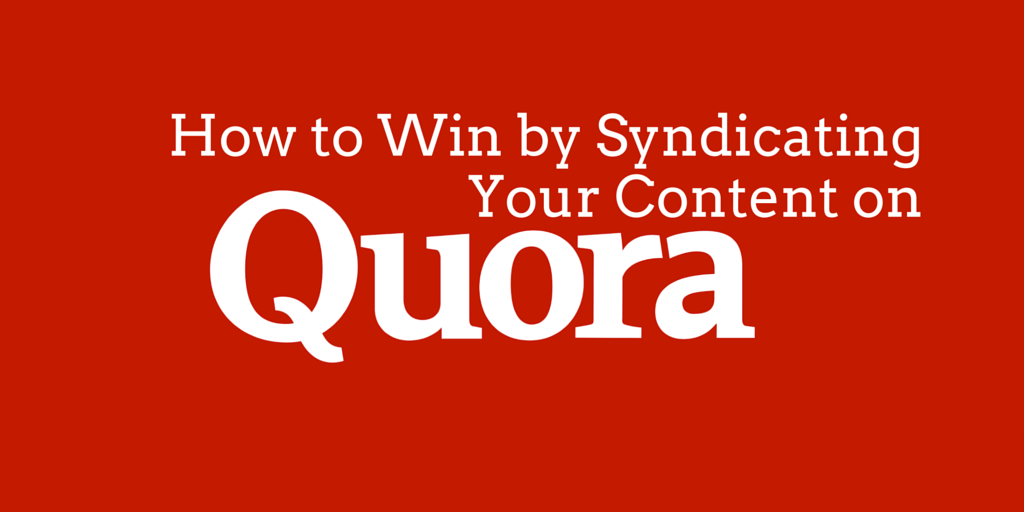 Writing a great blog post is one thing.
Getting that blog post in front of interested readers is another thing altogether.
Optimizing a blog post for keywords, making sure that search engines can index and deliver that post to interested and qualified leads, and keeping a reader on your site once they do find you is the work of hours for every single blog post that you publish. What's more, it's an ongoing effort that continues well after the post is published as search engine algorithms rank, re-rank, and shuffle their search results around over time.
Every week we assess how our posts are travelling and we track the traffic, conversions, signups, and subscribers fastidiously. We tweak, we adapt, and we constantly search for new ways to try and better engage our readers and attract more of them.
Exploring Quora
One of the things we started exploring earlier in the year was Quora.
For the uninitiated, Quora is a social network where users ask and respond to questions. Posting a question is simple and anyone can – and do – answer. You can follow people whose answers you like, or even just follow the celebrities and esteemed scientists that answer questions there daily. It's easy to search for information and searching through the competing responses is usually enough to find what you need on any topic.
And if you can't find the right answer to your question, just ask one of your own!
From a marketing perspective, the best thing about Quora is that the people who are searching for answers and information on the site are people for whom Google was not enough. They aren't simply interested in a date, a time, a price, or a product description, for example. Instead, they want to know more about a person, a company, a subject, or a product, and they are looking for qualified answers.
And this makes these people the sorts of qualified leads that are so valuable to a business.
An Attractive Option, But…
We found Quora to be an attractive option but one that we weren't entirely sure how to take advantage of t o begin with.
For one thing, much in the same way that reddit users hate marketers who simply arrive and pitch their product to the huge audience on that site, Quora users reject blatant advertising and will downvote to oblivion any answer that simply serves to promote a business, product, or service.
For another thing, Quora is a site you use as an individual and not as a business. User accounts are personal, not corporate, and this means putting a face and a name on your company's contributions that isn't your company. This means convincing someone on your team to put their name, face, and reputation up as the name, face, and reputation of the company, and that's not the easiest thing in the world to do, either.
Finally, we were aware that Quora users liked staying on the site. They came to Quora for answers, not links off the site to follow and read elsewhere. An answer that is detailed, complete, and includes evidence is always going to get more views and upvotes than one that tries to convince users to head back to another site with a link to the answer.
So we were left with a question: how could we build an audience for our blog posts and content while still interacting on Quora in the way that the audience expected us to interact?
The answer we came up with? A Quora blog.
Quora Blogs
After a person has been a member of Quora for some time and has amassed sufficient views on their answers to questions, that person is able to launch a Quora blog. This is different to the typical question and answer style of the site in that a user can write on the topic of their choice, essentially providing both the question and the answer to a topic. Others can still view and comment on the blog post, but the blog post stands alone as content separate to that created by other users.
We launched a Quora blog with the goal of syndicating our content from The DOZ Blog to the Quora audience. Publishing to the Quora platform is easy and a simple copy and paste even maintains most of the formatting (though not all – there are a few problems with tabs on the Quora platform, we've found) so that publishing is a simple, ten second process each day.
The result is a second blog syndicating the same content as on The DOZ Blog but with a new, qualified audience that finds our posts on Quora because that's exactly what they're looking for.
And we got results.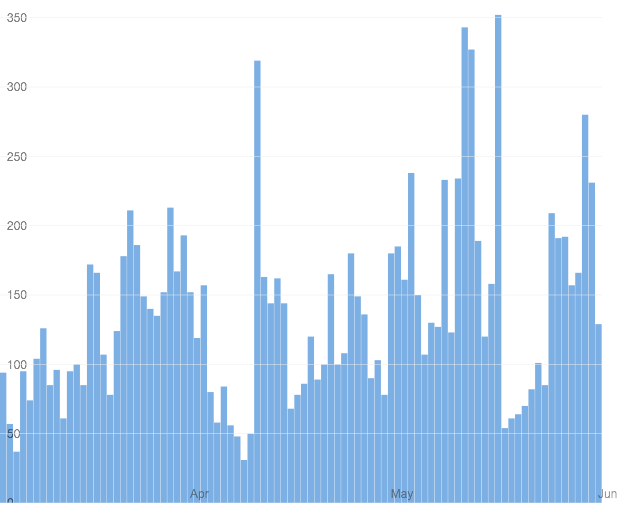 Each month we get more than 4000 views on our blog posts on Quora. A bad week sees us pull in slightly less than 800 unique readers but an average week sees us pull in a little more than 1000 views on our posts.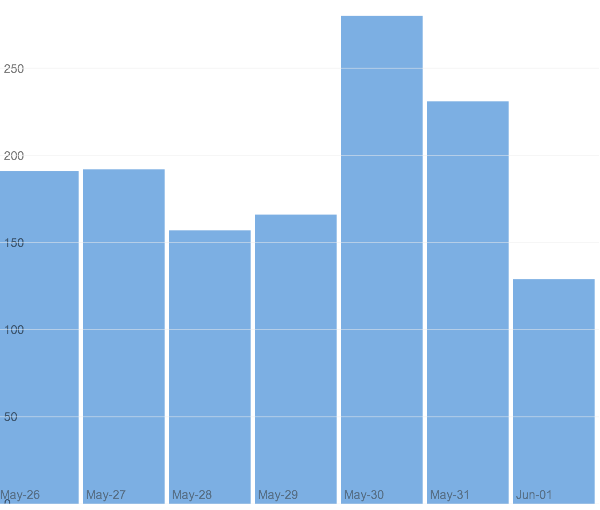 All of these views are in addition to the views on the posts on our blog at DOZ.com, of course, and we can probably count them as an audience we otherwise wouldn't have tapped into without Quora.
What's more, the readers of our Quora blog leave comments, upvote, and engage with our posts there, and they also click through to our main site, too. In short, for the investment of just a few minutes a day, we are reaching thousands more qualified leads every single month.
Not a bad ROI, right?
Getting the Quora Blog Right
Over the last five months we've figured out some things about Quora blogging that have helped us lift our traffic on the blog and win more views. Here are some of the things that we do to convert more often on Quora.
Title Your Posts with a Question
Quora is all about questions and so your blog posts should also be presented in the same format. Changing the title of your blog post is not difficult, after all, and it will also help readers identify immediately what your post is about. It's about matching the content to the expectations of your audience, and it's a simple fix.
Include Images
Quora offers a preview of answers and blog posts and those that include images are most attractive and most often clicked. Much like other social media, it is proven that images help with engagement and attracting an audience, too, so make sure every blog post includes an image or two.
Categorize Your Posts
Before posting your article you have the chance to categorize your post. While you have essentially an unlimited choice of categories to select from, you should only choose those that are most appropriate for the post in question and not a general category for your business or product. The categories help readers to find your content and users of Quora won't look nicely on posts that are miscategorized in an attempt to find a larger audience than the post deserves.
Use Sub-Headings and Formatting Tools
Quora offers some basic formatting tools including bold text, italics, bulleted and numbered lists, and block quotes. By using these sorts of tools to make your answer easier to scan and read, the users will reward you by actually reading more of the answer. An unformatted wall of text, just as on a WordPress blog, is not the way to attract qualified, interested, and engaged readers.
Conclusion
Syndicating The DOZ Blog on Quora has helped us to reach a large, growing, qualified, and new audience of readers. Doing so has seen the readership for every post increase and we've built an audience of thousands of readers on a new site who've learnt about DOZ, our products, our approach to marketing, and to engage with our authors. If you're not on Quora, it might just be time to consider giving it a try.