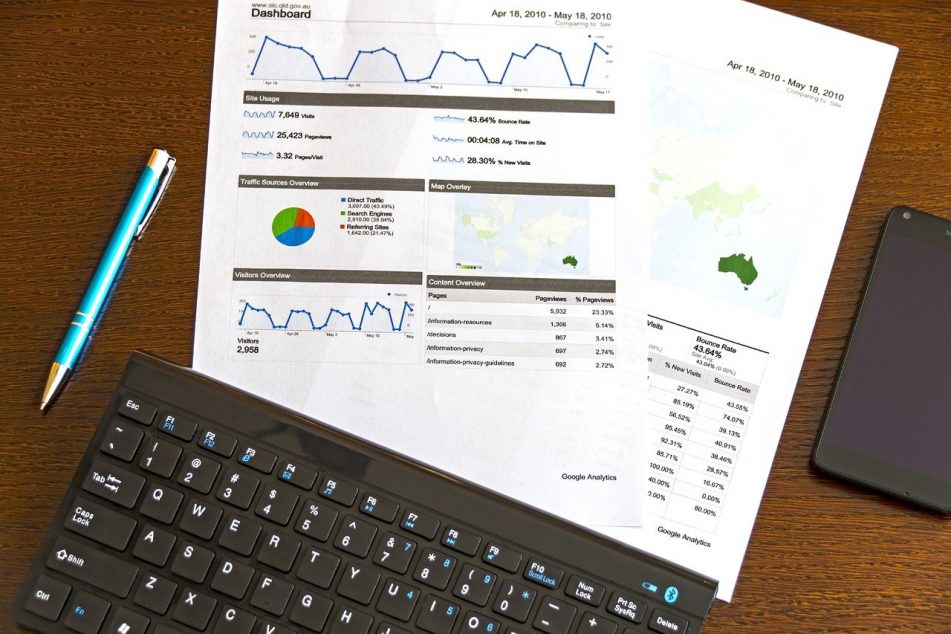 Google Analytics can help you track your progress in real-time: And let's face it, you don't want to become a statistician, but it's important to keep an eye on the numbers.
And the best way to do this is to have your page views automatically fed into your Google Analytics dashboard.
Not difficult, right? But while most web hosts will let you connect your website with Google Analytics, many WordPress site owners don't know how to make the most out of this integration.
Let's see what all you can do with Google Analytics integration with your WordPress website.
Obtain audience demographics
If you look at the audience section in Google Analytics, you will get a detailed report about your web visitors' age, gender, interests, and the devices they use to visit your site.
Moreover, you will also get to know the channels via which visitors arrive at your WordPress website. This data will let you provide services and content as per your visitors' preferences.
For instance, if your top referral source is Instagram, then you should create exclusive Instagram content to make your Insta audience feel special.
The data will also help you design a website that is compatible with your audience.
Track page views
Google Analytics metrics can let you see the number of views your web pages get. You can also see the most popular posts.
For instance, you can track page views in the sign-up funnel. You will know how many viewers go on to complete the sign-up process and how many leave it halfway. You can then add it to your funnel analysis and also use it to segment users.
Tracking page views can also allow you to measure the landing page conversion rate.
Track page per session
By tracking the number of pages per visitor session, you will come to know whether people are exploring your WordPress site or you need to add internal links to more of your content.
Know the bounce rate
Tracking the bounce rate is crucial to find out the percentage of visitors who leave your websites after they visit only a page. You will come to understand why visitor engagement is low and what steps could be taken to increase it.
If you are seeing a high bounce rate, it means your site's landing page is not lucrative enough. The reason may also be your complex user interface. Visitors could be having a hard time exploring it.
Google Analytics can reveal comprehensive reports on the bounce rate, which you can use to increase website engagement.
Get conversion stats
Conversions are crucial for growing your business, whether it is a product purchase or a white paper download.
Google Analytics' feature can let you measure and monitor your conversion metrics. For instance, you can measure how many sales you have made or measure sign-ups and form submissions. You can use the data to tweak your marketing strategy or the outlook of your landing page.
Monitor social marketing campaigns
In case you run social marketing campaigns or share new posts from your WordPress site on social media handles, Google Analytics can reveal the number of visitors you've acquired from those accounts.
And if you are spending on paid ads, Google Analytics ensures that you're tracking and measuring them in the right way. For this purpose, Google Analytics has a tool called the URL Builder to create campaign tags.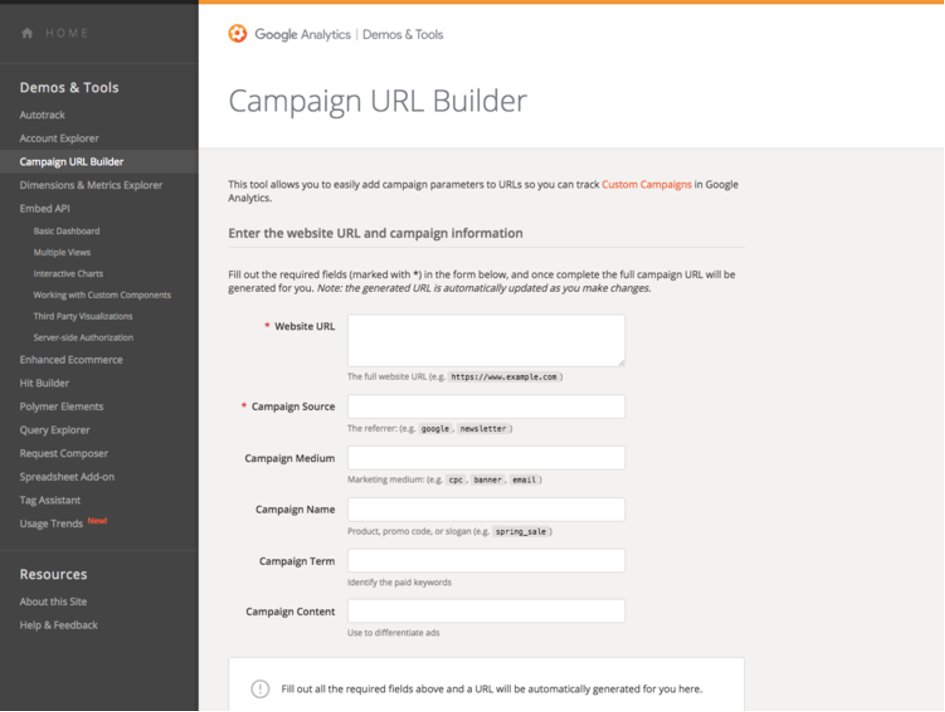 You can enter the values for the campaign source, name, medium, term, and content to track your customized marketing campaigns.
Improved content
It's an exciting time for content marketers. New content creation tools have lowered the barrier to entry. And the rise of guest blogging has created a good deal of competition for high-value landing pages.
However, there are still ways to stand out from the crowd with the help of Google Analytics.
Good content is crucial for any website to gain popularity. It increases potential traffic and enhances rankings in search engines. Google Analytics has a goals section that keeps track of the blogs that have been visited most. You can work on it to improve your traffic experience.
Know when your website is getting more visitors
Having a content calendar is very important. It helps you plan and schedule your posts when they will have the most impact by attracting your visitors to your desired CTA.
Google Analytics lets you know when your site is getting the most traffic so that you can schedule your content calendar accordingly and post content when the traffic is at its peak.
Easily customize your reports.
Google Analytics lets you pick from a range of templates for your reports. You can generate a customized report to suit your needs. Plus, you can customize essential metrics and see the dimensions on your website.
Connect to other platforms and tools
Your business will be using different tools for marketing, making it hard to keep track at a macro level. Google Analytics lets you integrate other platforms and tools into your dashboard. Thus, you can easily get a macro view of how you are performing across different channels.
Google Analytics gives you a portable metrics dashboard to let you track the data on your phone or tablet together with your desktop. For instance, you can integrate Google Analytics with AdWords to enhance AdWords campaigns.
You will come to know how effective your pay-per-click campaigns are. And this will save you plenty of money.
Comparisons
Google Analytics allows you to compare your site to your industry average. You will come to know how you compare against others on the internet, including everything from direct visitors to paid search campaigns.
Wrap-Up
There are several reasons why you should connect Google Analytics to your WordPress website. This blog post summarized the main reason for a connected Google Analytics website and a few key takeaways.
Google Analytics is a great tool that you can use to find out a ton of information about your website. It gives you information on how many users, browsers, and devices have visited your site. What pages have been visited, what content they have viewed and where they came from.
The author of this article is Anil, the CEO & Co-Founder of Multidots, one of the top WordPress migration agencies on the planet. He is a technopreneur with over 13 years of experience coding, thinking, and leading the business with mind and people with heart.