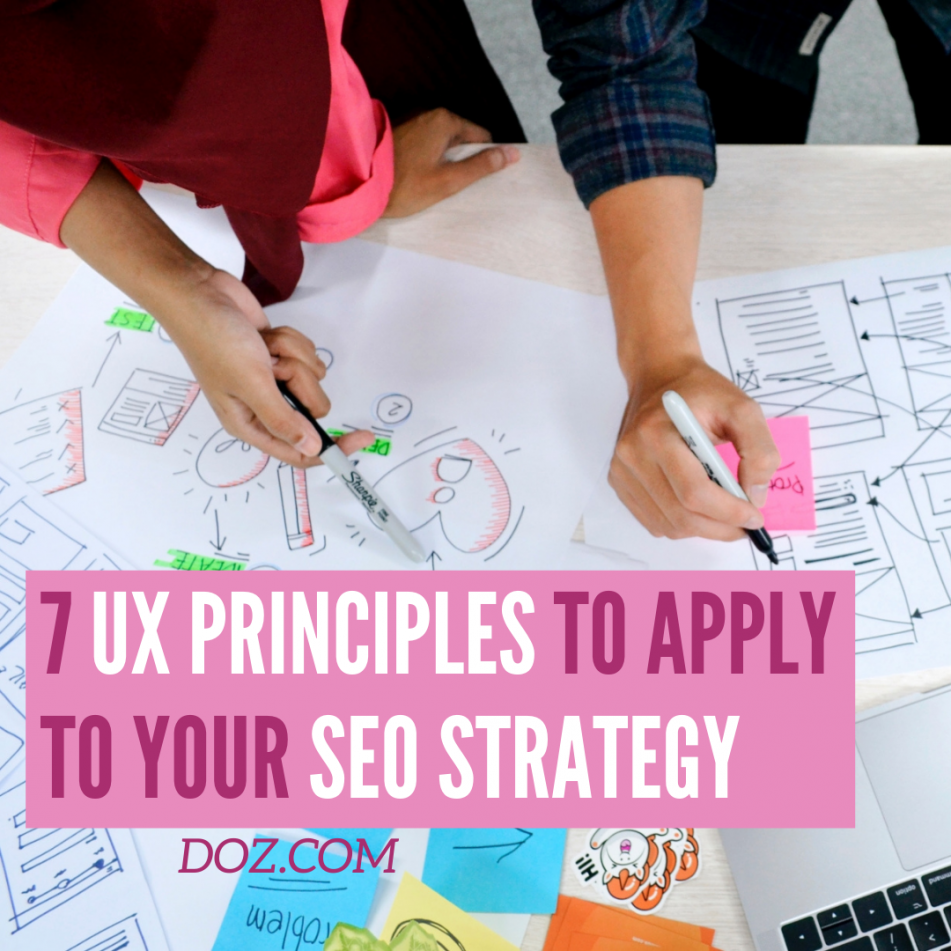 When talking about user experience, beginner web designers tend to focus on what's happening on a particular web page. While this is a crucial element that should be optimized, UX strategies should focus on other things, such as your email strategy and Google listings. Every part of the end-user interaction with your business is influenced by UX. To get the most out of proper design principles, you need to combine them with your SEO strategy.
A project manager must understand the correlation between good UX principles and SEO results. The question is—how can you apply UX principles to improve your SEO strategy with maximum efficacy? We'll cover a few of the best examples.
Design rich snippets
Rich snippets are becoming more and more important for SEO strategies. They're eye-catching and straightforward, which helps draw in most users. Product and contact pages find them especially useful, as the snippets can show off important info such as reviews. It's not difficult to imagine how a five-star review and a relevant photograph can draw in users on the front page.
Search engine algorithms are always changing and trying to provide the most relevant and informative results to users. A rich snippet tells your userbase where they can look for a particular piece of information or content.
The great thing about these snippets is that you can design them yourself. It gives you the opportunity to showcase the best of your website in terms of SEO. To start creating rich snippets, you'll need to install a plugin that works with WordPress for this particular purpose. Once you enter website content into the program, you can configure the kind of snippet you want to display. For the best results, you'll want to create a full rich snippet. This means configuring it to include relevant text and images. By adding all the necessary elements to a rich snippet, you can guarantee an increase in organic click-through rates.
Apply Hick's law
When designing a website, less really is more. William Edmund Hick had it right when he suggested that giving people more choices leads to them taking longer to make a decision. Today's designers should apply Hick's law whenever they decide how many choices to give users on their websites.
What if your website features countless products and services that you want users to know about? Keep in mind, showering them with options won't lead them to a quick decision. It's more likely to confuse them, as they'll be overwhelmed by the number of choices.
Instead, you should keep it simple. Add a few clickable options for different categories of products. To give consumers an idea of what's featured in each option, give a few visual examples in form of icons that are connected to it. As long as there aren't too many elements, users won't have issues with making their decisions.
Incorporate white space
For UX design principles, it's important to read in-between the lines. Sometimes, you should take this literally and focus on what's between the lines in a block of text. If there isn't a lot of white space in the middle of two elements, a website can feel cramped and cluttered. To communicate your message properly, you have to add some extra space.
This principle applies to elements such as text, images, videos, or any other form of content or messaging. Make it easier for users to process written content by decluttering a page. Keep everything clear and attractive with extra white space, but make sure you don't overdo it.
Use Google My Business to increase the authority
It's crucial for websites to use every resource available to them to improve UX and SEO strategies. Google My Business page can help you reach this goal. It's a free tool provided by Google that lets businesses manage how certain information is displayed in the search results.
One of the first things you should do when creating a Google My Business page is to establish the location of your company. This helps customers find the business quickly when searching online. If you have a brick-and-mortar shop, people that search for products locally are much more likely to visit in person.
When setting up a Google My Business profile, make sure that you add as much information as possible. Choose a category for your business so that customers know what to expect when they visit your website. Ensure that the information you input matches what you've put on other platforms as well. Introduce high-resolution images to draw in customers and set up a local phone number so that they can contact you with ease. This way, you'll get more leads and Google will see your business as more legitimate.
Increase website loading speed
The speed at which your pages load is an extremely important element to SEO and UX design. Today's customers aren't particularly patient. They want websites to load as quickly as possible so that they can consume content to check out products that they want. If it takes a while to open up, it's likely that the customer will hit the back button and check out a competitor instead. Because of this, Google's algorithm values page load speed.
Even the smallest improvement in speed can impact your bounce rates dramatically. The problem is that impacting website load speed is difficult, even in small increments. To get the best results, you might have to consult designers to optimize your website. If you want to improve your website to its fullest potential, you might want to find a full-service web design agency to handle the website's UX needs. It's a surefire way to get an all-around improved website ranking on search engines.
By delegating this task to experts, you can focus on other aspects of the website design. You'll have more time to polish your content and create a strong SEO strategy.
Create an informative meta description
The navigational structure of a webpage is just as important as the information featured within. You want visitors to get answers to all of their questions. If they can't find an adequate page, it doesn't matter if it features the correct answers or not. This is where the metadata comes in.
How do you utilize your page's meta description properly? For starters, it's crucial that you use the 160 available characters to their full potential. Provide as much useful information as you can, even if it doesn't sound too natural when you read it aloud. It's a small space, but there's more than enough room to include tons of info that can be helpful for users. Try to add a CTA to the description, as it can pull in a large number of clicks to your page.
Put an emphasis on the value of your page. What can a user expect to see on your website and why should they click on this particular search result? Convince them in a few sentences that you provide the best answer to their question.
Introducing keywords to your metadata is as crucial as it is in the main text of your page. Google's algorithm will skim through the description as well, meaning you should include a keyword or two in there. Both the audience and the search engine will know to visit the page if you've added the right keywords.
Diversify content to improve search rankings
Different users will want different types of content to guide them towards a goal. If someone wants to find an answer to a particular question, they might search through text posts that can give them the best explanation. They would probably prefer to look through a set of bullet points that can give answers or lead them to more specific questions. Others might want a video guide or infographic to show them how to complete a particular task. It depends on the person searching and their intent.
When it comes to SEO for your website, you should try to cover all of your bases. Deliver diverse options to your users by introducing various types of content. Introduce a FAQ page so that user's search results also feature a "People Also Ask" segment.
Other than blog posts and FAQs, you should also create videos that answer some of the most common questions about particular products or services. Create a YouTube account for this purpose and upload simple and straightforward videos. Google will recognize the importance and increase the ranking of your website if you feature these videos.
Conclusion
There's no one-size-fits-all approach to improving UX, but there are some general principles that can help you attract users. When you combine them with an effective SEO strategy, you can count on your website to have even better rankings. As Google's algorithm improves and searches for ways to bring users closer to their search queries, the line between UX and SEO strategies blurs.
This is why it's so important to consider the user's perspective when designing your website. As long as you provide the answers they need, you'll soar to the top of search results. It's not an easy task, which is why some aspects of optimization are better left to the professionals that can help you perfect your website design. Keep these principles in mind when crafting your website and you will reach new heights with your UX and SEO strategies. 
Nick is a blogger and a marketing expert currently engaged in projects for Hopping Mad. He is an aspiring street artist and does Audio/Video editing as a hobby.