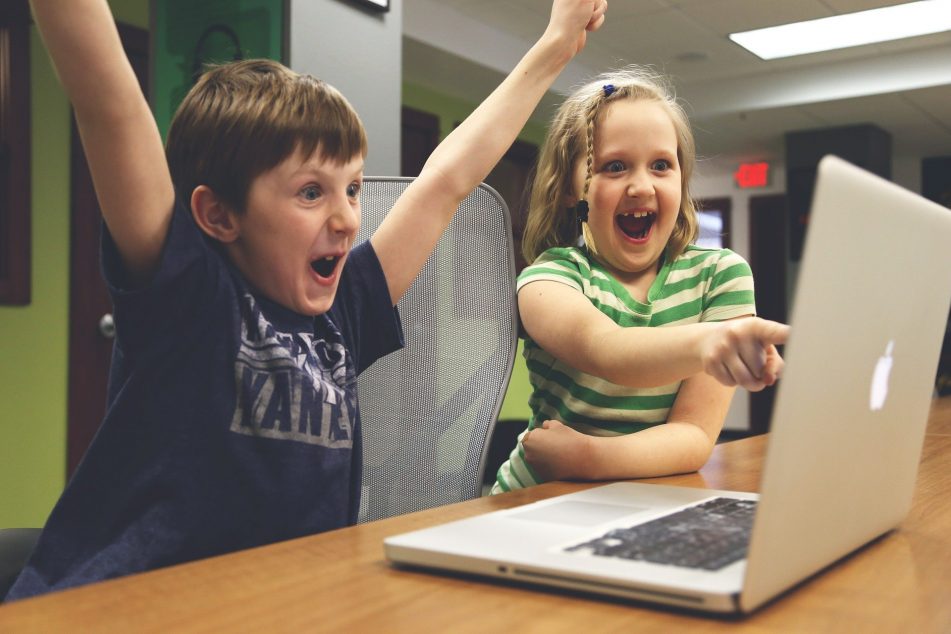 How often do you think about the benefits of interactive video media with your ongoing marketing campaign? You might find it somewhat surprising that most business owners have yet to leverage this powerful tool. To appreciate why this media content has already taken the online marketing world by storm, it is important to understand the many benefits which it has to offer.
All About Client Customer Engagement
Were you aware that an incredible 87 percent of video marketing specialists claim that this approach leads to increased website traffic? The main reason behind such a bold observation involves the simple fact that interactive videos (as the name already suggests) are highly engaging. This is not always the case when referring to traditional methods such as static images and long blocks of text.

Marketing experts know that embracing an active approach will help to stimulate interest and in turn, generate high-quality leads. Active viewers will pay attention to what is being presented and therefore much more likely to take additional steps such as requesting more information or signing up for a newsletter.
The Benefits of Interactive Video: A Touch of Psychology
Another interesting observation involves buyer psychology. Those who are willing to participate in an interactive video are interested in a specific product or service. Thus, they automatically pre-qualify themselves regarding their lead status. These individuals can then be contacted by sales professionals to take the next step in the overall buying journey.

From a psychological standpoint, it is also much easier to present an item to an individual who has become proactively interested and familiar with what is being offered. This is why qualified leads generate a much higher return on investment (ROI) when compared to standard (and rather outdated) cold calling techniques.
Increasing Attention Spans
According to data collated by Forbes, the average online consumer has an attention span of a mere eight seconds. This is an incredibly short amount of time to explain the advantages of what a firm may have to offer. However, interactive videos tend to expand this window of opportunity. Visitors are therefore more likely to remain interested in what is in store.

This is extremely important in terms of viewer retention. This is one of the reasons why the team at Doz stresses the importance of interactivity. Visitors who remain attentive throughout the length of the video are much more likely to qualify for future contact.
The Notion of Accountability
This next point may appear slightly odd or even obtuse at first glance. However, accountability plays an important role regarding interactive video production and marketing. An example will help to illustrate this concept.

Imagine for a moment that a firm is presenting a complicated product or service which requires a great deal of in-depth knowledge to fully appreciate. Lengthy blocks of text or static images leave much to the imagination. Furthermore, they can often be confusing; losing the attention of the visitor at a rather early stage.

However, interactive media content allows a website to present information in a palatable fashion. It is even possible to embed specific checkpoints which can be used to reinforce the materials presented within previous sections. One well-known example can be seen in the mechanics of Slideshare when embedded within a third-party website. 
Increased Conversions Through Embedded Calls to Action
Calls to action (CTAs) have always been a critical portion of sales and marketing. Periodically presenting these clever widgets is an excellent way to increase conversion rate frequency. However, we also need to remember that traditional calls to action may not be entirely palatable to those who are already bombarded with advertisements regularly.

The benefits of interactive video strategies center around the simple fact that calls to action can be presented in a much more flexible manner. This represents a marked departure from the decidedly generic "contact us for more details" that will normally be found at the end of a presentation. Interactive content is unique in the fact that CTAs can be interspersed at specific variables. Thus, the viewer is much more likely to further engage with what the business has to offer.
Spicing Up the Presentation
Some topics are more entertaining and self-explanatory than others. A business that sells second-hand video games or laptop computers is often able to present materials in a more basic manner, as consumers are likely already familiar with what is being provided (at least on a basic level). However, this is not always the case with more technical subjects.

Imagine for a moment that a company has obtained a patent for a new cybersecurity software package designed for international organizations. The chances are high that static presentations will not be able to present this in the best light. This is not necessarily due to unfamiliarity, but rather to the inherent complexity of the subject matter. Another one of the benefits of interactive video strategies is the fact that these types of presentations can explain a product or service with much more creativity.

Let us also remember that interactive videos can imbue a sense of fun into what might otherwise appear to be a dry and even boring presentation. If the content in question keeps the viewer focused on what is being offered, conversion rates will naturally increase.
Engage, Entertain, Captivate, and Convert
We can now see that the benefits of interactive video marketing should never be taken lightly. Not only are these approaches excellent in terms of overall engagement rates, but they will help to present any business in a more amenable and modern light. Therefore, such strategies should be implemented sooner as opposed to later.

Thankfully, there are many online platforms that can be employed to create stunning presentations including Spott, TouchCast Studio, HapYak and Rapt Composer.

Greg Tuohy is the managing director of Docutec, a member of the Cantec Group. Docutec understands how important interactive video is for marketing campaigns, especially within today's digital age.