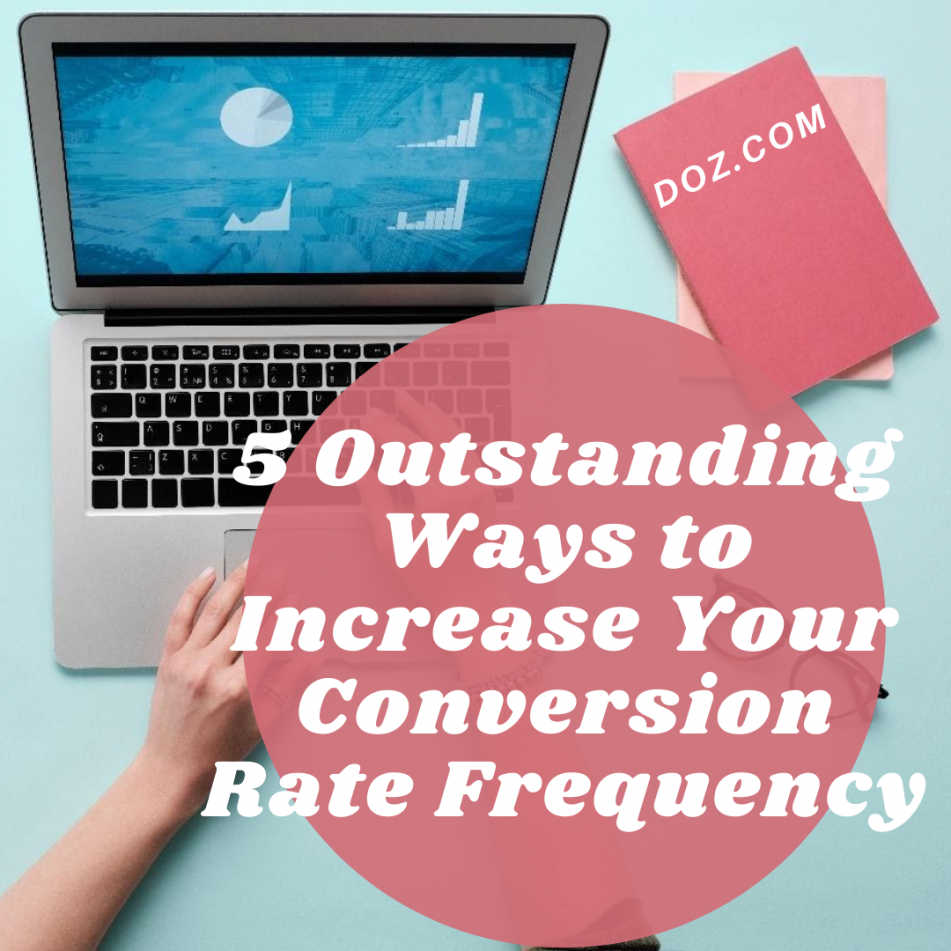 1Photo by Mikael Blomkvist from Pexels
Would you like to know more about how to increase conversion rate frequency for your business? If so, you are certainly not alone. Recent research has shown that a mere 30 per cent of SMEs currently have a conversion rate optimisation (CRO) strategy in place (1).
This presents several real problems. Perhaps the most relevant one is that low conversion rates equate to meagre revenue streams and strains upon limited budgets. Let's also not fail to mention that the online business community is more competitive than ever before. So, conversion rates represent the literal "life blood" of any firm which hopes to rise above the masses.

So, why are countless organizations continuing to struggle? While they certainly appreciate the observations mentioned above, the majority are unsure where to begin. What strategies are the most effective and what associated benefits can they provide? If you happen to fall into this category, the information and suggestions outlined below will come in handy. Let us now look at five professional approaches which have already provided tangible results. 
1. How to Increase Conversion Rate Statistics: Integrating Intelligent Pop-Ups
Some websites are inundated with pop-ups. As a result, consumers are bombarded with information and CTAs that will often detract from the actual products and services being offered. Hence, we are now witnessing the presence of so-called "smart" pop-ups.

The main takeaway point here is that these pop-ups are far from traditional. There are several ways in which these useful widgets can be presented, including:
Pop-ups which are delayed for several seconds.
Ones pushing the website content up or down (depending upon where they are placed).
Pop-ups which appear as soon as a visitor accesses a website.
Those occurring when a visitor is about to leave.

The intention of these pop-ups is to encourage visitors to perform a specific action (such as to provide an email address or to allow push notifications). However, their presentation keeps the reader interested in what the site in question has to offer.
2. The Power of Video Content
It is already a foregone conclusion that a solid video marketing campaign is one of the most effective ways to attract and retain a target demographic. Indeed, visitors who choose to watch a video are much more likely to engage with the product or service being offered (2). This is due to the rise of smartphones as well as the simple fact that we live within a visually oriented society.

However, the video content itself still needs to engage the viewer in question. Not only must it present actionable information, but it should always include a call to action. The most common method is embedding a hyperlink within the video. This way, the visitor can immediately navigate to a specific website page.
3. The Broad Scope of Facebook Marketing Campaigns
According to the latest statistics, Facebook boasts no fewer than 2.32 billion users (3). If anything, this figure is rather conservative. Social media platforms are some of the most effective ways to connect with a target audience. Furthermore, they will enable online businesses to appreciate the efficiency of an ongoing marketing campaign within a real-time scenario.

It is just as important to mention that word of mouth is becoming more relevant. Especially within an online community increasingly driven by organic interactions. To put it simply, the power of Facebook cannot be denied.
This is also why Facebook has now created a standalone utility entirely dedicated to businesses. As the platform itself is free to use, there is no reason why it should not be included alongside other portals such as Instagram and Twitter. Here are some of the ways in which you can effectively leverage the scope of Facebook:
Proactively engage in conversations with visitors, followers and customers.
Create bespoke groups where users can share their thoughts and/or recommendations.
Integrate Facebook within your current website content.

Knowing the ever-growing strength of social media, implementing these strategies is an excellent way to increase conversion rates.
4. Live Messaging Solutions
How prepared is your business in the event that a customer has a query or question? What options are available?
Traditional methods such as a dedicated email address and a telephone number are certainly viable. Yet, it is important to keep in mind that convenience is king. This is when the power of chatbots and similar live strategies can be appreciated.

The simple fact of the matter is that the average user can navigate between websites within seconds. Thus, the presence of real-time help is critical in regards to knowing how to increase conversion rate ratios. This is just as relevant throughout the entire buying journey. Here are some of the ways in which a chatbot or a live messenger feature can help:
Addressing a product question.
Solving billing issues.
Signing up for a newsletter.
Requesting additional information.
This type of "human" interaction will make visitor much more likely to further engage with your offering. This has become increasingly popular. Many companies are using it regardless of the industry they are in: insurance providers, mobile providers, online stores, electrical contractors, digital marketing agencies and so on. The list is endless.
5. Leveraging Bespoke E-Commerce Solutions
Increasing conversion rates can be challenging for businesses that do not possess adequate in-house resources. Here, it can be a better idea to outsource these solutions to third-party firms.
These bundles provide a host of options including centralized pipeline management, dedicated smartphone applications, live customer support, and multi-channel marketing. You can follow through and appreciate current conversion statistics. Most importantly, changes are made when deemed appropriate.
Putting it All Together
Knowing how to increase your conversion rate statistics does not necessarily equate to rocket science. Still, it is just as prudent to remember that outdated techniques are no longer capable of producing viable results. Thus, why the five methods outlined above are just as suited for multinational organizations as for start-up businesses with a limited amount of capital.

Healthy conversion rates are the key to success. Due to the ever-evolving nature of the digital landscape, it pays to remain one step ahead of the curve. Feel free to bookmark this article for future reference or inspiration when needed.

This is an article by John Keohane. He is the co-owner of JK Services, an electrical contractor who uses digital marketing strategies for his company such as SEO and PPC.