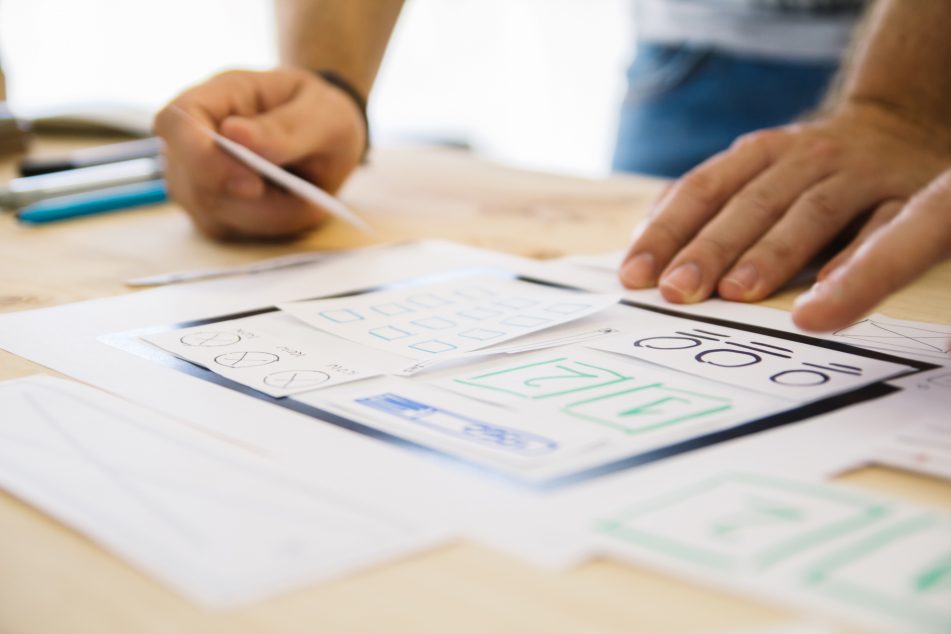 Humans have always been highly visual beings – and now, we're spending quite a fair amount of time looking at moving images on screens.
When trying to promote a brand online, you need to take this fact into careful consideration and make sure that your website is as visually appealing as possible. Your product or service may be the best solution in the world, but if your online presence is underwhelming, you won't get to see that many conversions.
With that in mind, let's take a look at seven visual tactics to boost your landing page, along with some great examples for each.
Use Vibrant Colors
To make your landing pages more appealing, try injecting some vibrancy into them with your color palette. You certainly don't need to make them "clown-esque", but you can use a single color to direct the visitor's attention to the most important elements of a page. The CTA, for example, is one of those elements.
All it takes is one compelling hue that will set you apart from all the other muted websites. Run it through your key page elements, and monitor user behavior. If you see more clicks, you've landed on the right color.
Preset Love has gone for a red that pops marvelously and matches the brand's overall image very well. While it's certainly vibrant, it never becomes obnoxious or too distracting.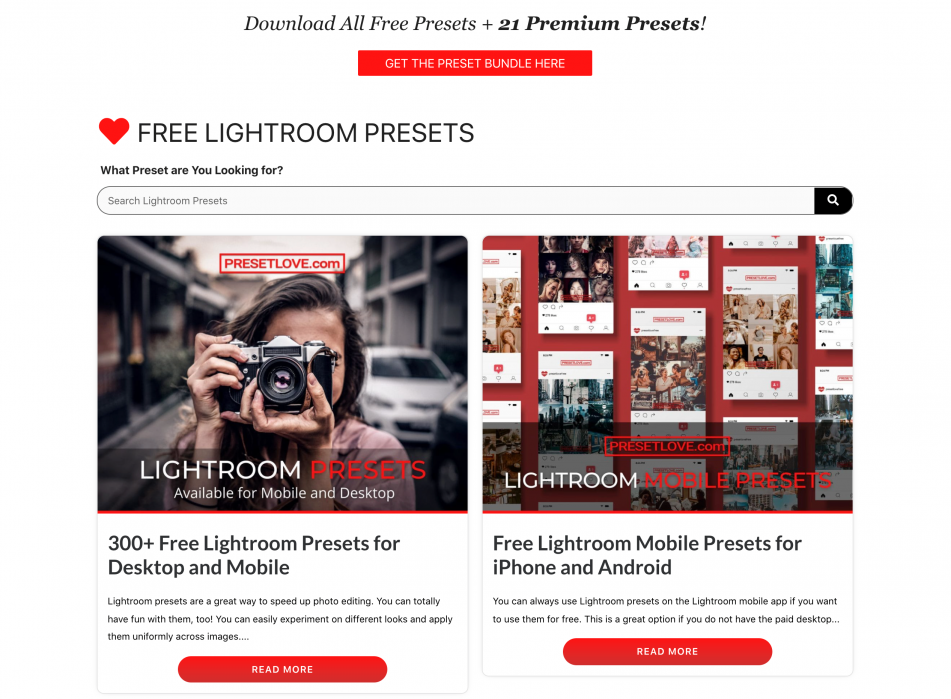 Be More Social
Integrating your social media presence into your landing pages is another great way to add some visual interest. It also gives you a space to display some user-generated content. And it can keep your page fresh as your image roll gets updated over time.
While we are on the subject of social media, don't forget to also feature the social media icons of the platforms you can be found on. Icons will work better than textual anchors, as they are instant and unmistakable.
Marie Kondo has an Instagram roll on her homepage. She has also displayed her icons well. The entire page is extremely visual, but this section adds a little extra point of interest for visitors.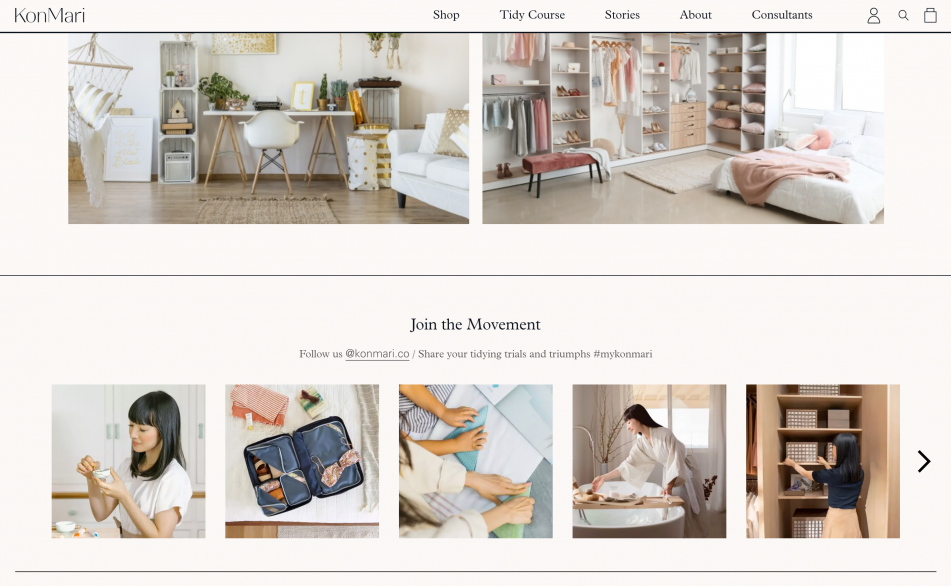 Say It With a Video
Arguably the most engaging visual format, video is becoming a popular feature on-brand landing pages. It can improve time on page and visitor engagement, as well as boost your conversion rates, especially if you feature the right kind of video.
You can film a how-to video, tell your brand's story, or even reach for video testimonials and ask your customers to help convince visitors to convert.
Align your video's topic and format with your target audience's preferences. If they are on the analytical side, a demo might do the trick. If they would be better swayed by emotions, a storytelling video is the better choice.
Phrasee created an animated video that highlights their solution's most important features and uses a lot of the power words that will convince their audience to become paying customers. It's short and to the point. And the minimalistic style works well with the overall branding.
Illustrate Your Point
Speaking of illustrations, you can consider them for your landing pages too. While photos can often send just the right message, the benefit of using illustrations is that you can pack a whole lot of meaning and emotion into them.
This can be especially useful if your product is not tangible and you don't have satisfied users to display. Instead of trying to force a photoshoot, you can simply create a custom illustration that will help convey your message.
This, of course, doesn't mean you should refrain from using illustrations on e-commerce pages. They can be just as effective when used for a logo or spaced out across your pages.
Medical Alert Buyers Guide did a very cute illustration for their landing page. One that will both make visitors smile and showcase the brand's product at the same time. It's effective but very simple. It also helps them stand out in an overcrowded market.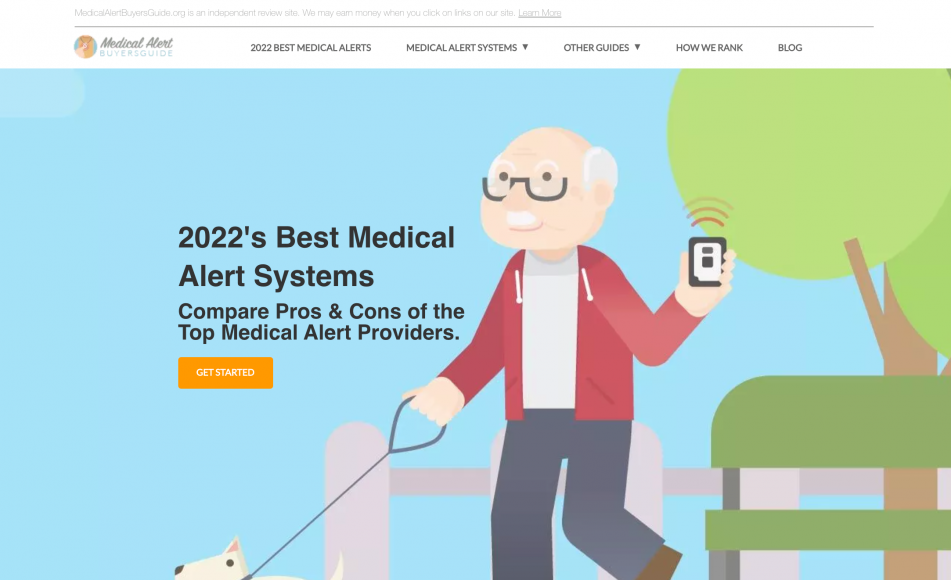 Highlight the Human Connection
Another option is to display your users and rely on the human connection to help improve your conversion rate.
This can be the best choice if you can use the photos of people who embody your brand and showcase your product exceptionally well. Your goal is to help your target audience identify with your brand and make them feel like a part of a group.
The more relatable the humans you feature are, the better. However, don't forget that you need to be as diverse as possible, too, as branding yourself too narrowly will only help you alienate audience segments.
Impossible features people who reflect their values and ethos very well. And they managed to capitalize on that human connection for their landing page. They haven't gone overboard, though. They also feature images of their products and plenty of white space that directs the eye to visual elements.
Pull-on a Heartstring
When featuring photos of people on your landing pages, you can also choose to incorporate another element: emotion. The better your audience can identify with your brand, the more likely they are to convert, as you already know. So, if you can get them to feel an emotional connection, they are truly conversion-material.
This tactic won't work for every brand, and you certainly don't want to target your audience's emotions in a negative way. Positive, heartfelt emotions are what you are looking for.
Take a look at Khan Academy, for example. By displaying their students' faces, they've managed to make their page lighthearted and pulled on just the right heartstrings.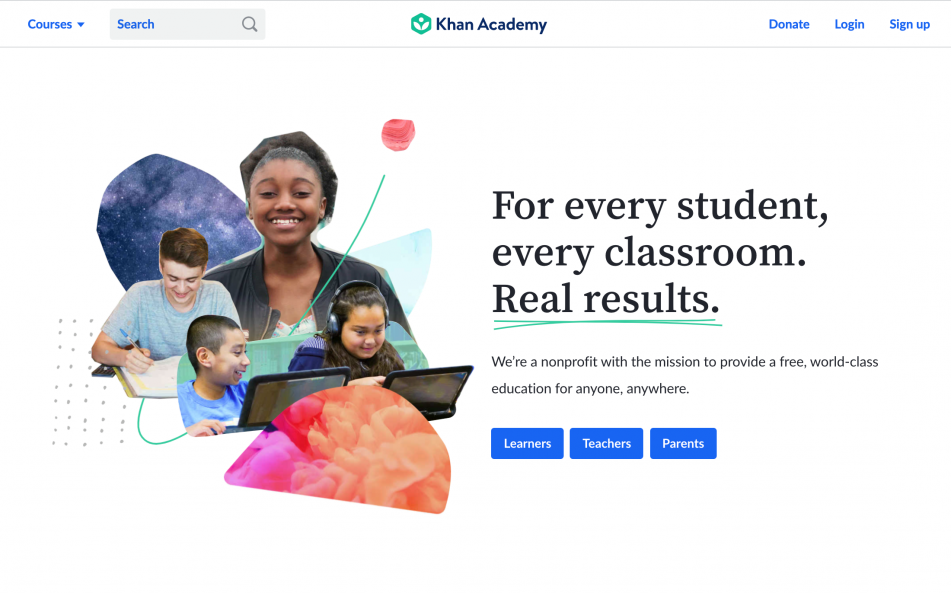 Make It Iconic
Finally, you can try to incorporate custom icons into your landing pages. They can save you the time of typing out a couple of sentences as well as add some visual interest. Plus, they'll also help you establish firm branding and convey your values and ethos yet again.
They don't have to be super-detailed, either. Simplicity often works best.So as long as you can turn a concept into an icon, you will be on the right track.
Take a look at Visla and its simple but effective icons.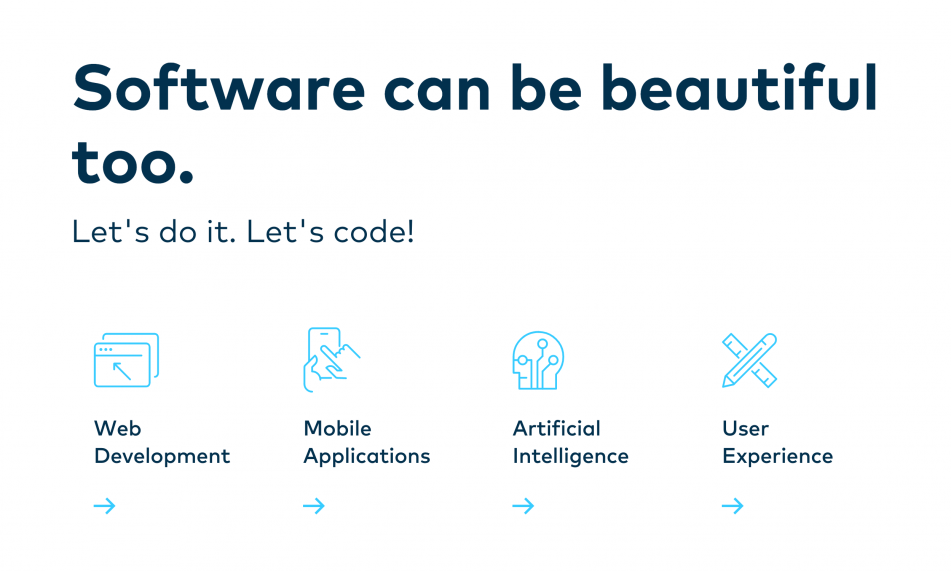 They are very clear and make the page more appealing, but they aren't too distracting or complex. This icon style also happens to be very popular and pretty easy to make.
Final Thoughts
Consider featuring some of these visual elements on your landing pages, and watch how they help boost your conversion rates. Of course, always make sure that they are on-brand and that they appeal to your target audience's tastes.
Natasha Lane is a lady of a keyboard and one hell of a geek. She has been working for, and collaborating with, individual clients and companies of all sizes for more than a decade. Natasha specializes in writing about design, branding, digital marketing, and business growth. She is also addicted to art in all its forms and grilled tofu.