The search landscape is in constant flux. In order to maximize your search presence, you have to stay on top of what's working to produce the best results. Many trends in the past have become SEO myths. Therefore, it's important to establish what will move the needle the most. Here is a list of the most important SEO trends to consider in 2021.
Core Web Vitals
As of May 2021, Google has stated that SEO core web vitals will be an official ranking factor. Core web vitals are metrics that can be categorized under page experience. They will consist of three different aspects:

LCP (Largest Contentful Paint)
The LCP refers to the time it takes for a web page to load the largest block of the content above the fold on your page. You've realized the LCP when users can interact with the largest content on the page.
CLS (Cumulative Layout Shifts)
This refers to the time it takes for your website to become stable when it loads. For example, have you ever clicked on a part of a page that changed at the last second, causing you to click on something else? The CLS measures how quickly your website can stabilize and stop shifting its layout when loading.
FID (First Input Delay)
The FID refers to how quickly your page responds to an action taken on your site. These metrics measure the delay from the time a button is pressed to the time your page responds. The longer the delay the worse the user experience becomes as this can lead to other buttons being pushed and mounting frustration.
How to measure and repair your websites core web vitals
Google has provided all the necessary tools needed to measure your core web vitals. The first place to look is in the search console. Click on the tab labelled "Core Web Vitals" to display any error reports generated from your website.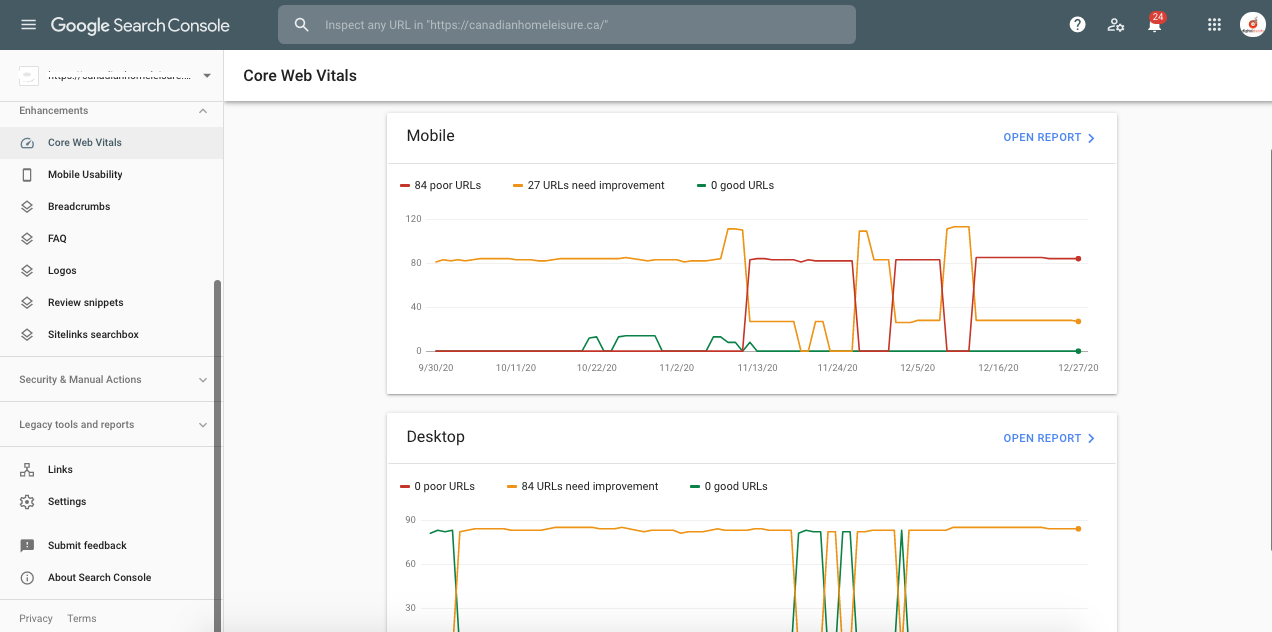 The solution is simple. Fix the URLs that are marked "poor" or "needs improvement" which are marked on the chart with red and yellow respectively. To score the highest in this category, make sure all of your URLs are green and marked as "good URLs." The details on what's generating an error can be found by clicking on the "open report" hyperlink.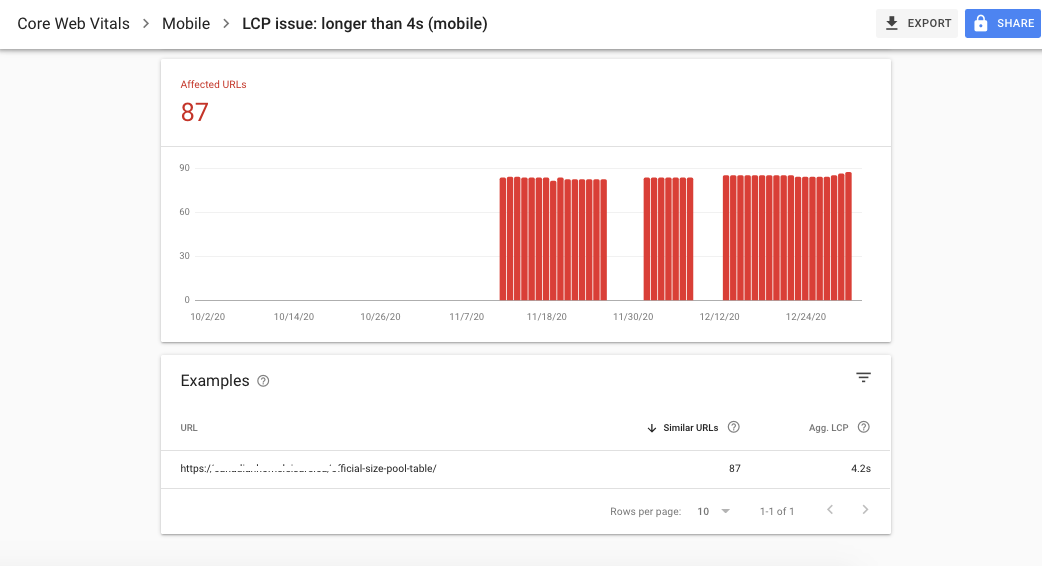 If you don't have access to the search console you can use other tools such as:
Chrome dev tools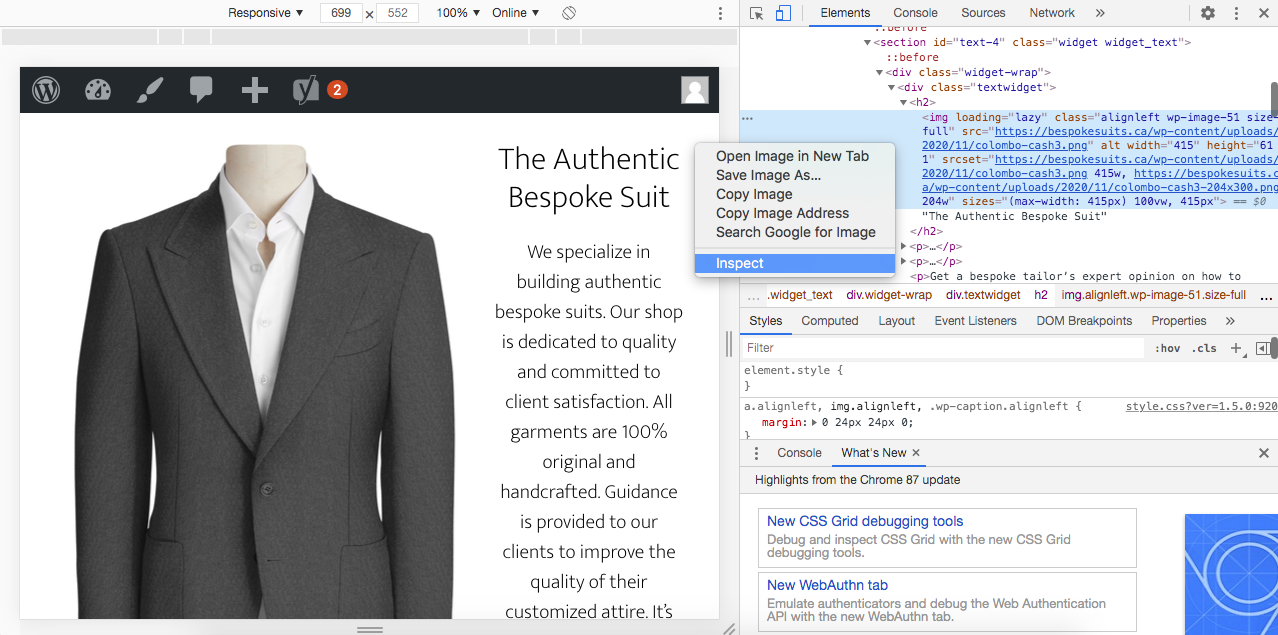 Lighthouse

and PageSpeed Insights.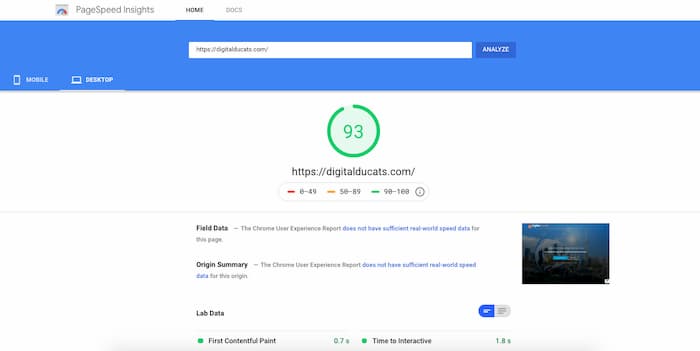 All of these tools are connected to the search console. They will provide you with the means necessary to test and correct any problems with your website's core web vitals.
Google passages
Another announcement that changes the way Google's search engine ranks websites is the addition of Google Passages. This new technology allows Google to extract specific passages from a website that directly answer a search query. This opens up more possibilities for websites to appear in the search results without the actual page appearing on the first page.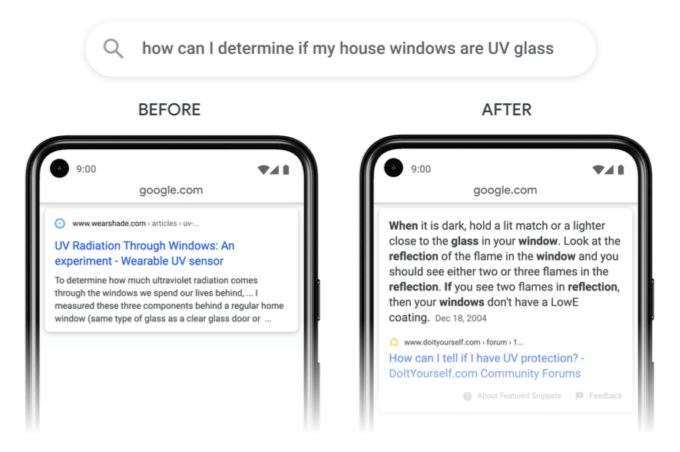 You might be wondering how this differs from featured snippets. The difference is that in a featured snippet, Google ranks a page that it feels is the most important to the query with the snippet that is most applicable. The snippet is extracted from a web page that already ranks in the top 10 results for the query.
When Google ranks a passage it will most likely be a query that requires specific information. Therefore the passage can be taken from the website that answers the query best, regardless of where the page is ranking (doesn't have to be top 10 results on the first page).
How to prepare for Google Passages
There are no official, data-backed test results that have surfaced yet. However, there is large speculation that emphasizing the organization of your pages can make information stand out.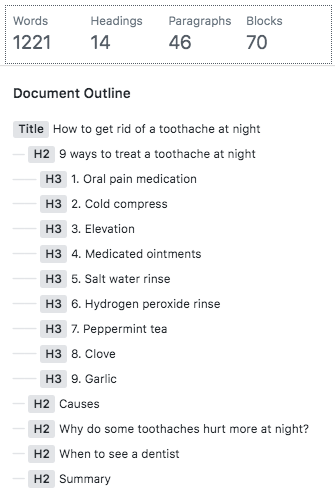 Use more title tags within your content
Using subtitles, to divide your talking points and keeping paragraphs short, concise and relevant to your titles and subtitles, will help search engines find your answers more readily.
Plan for deep dives into topics and publish long-form content
The devil is in the details. Go deep into the details of important keyword topics and plan to publish long-form, in-depth content. It's already known that long-form content ranks for more keywords, generates more backlinks, shares and likes.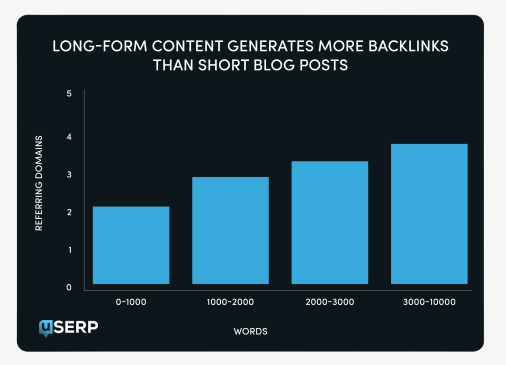 Invest in producing content assets that can remain evergreen. Make use of writing apps to lift the quality of your content to a professional level. Organize your content more thoroughly with subtitles and h-tags to make the information on your pages obvious and easily found by search engines.
The never-ending quest for search intent
Identifying search intent has and always will be one of the most important aspects of search engine optimization. Providing the most accurate solutions to the intent of a search query is the essence of SEO. This continues to be a major topic because of the level of accuracy and sophistication search engines have developed in assessing contextual relevance.
No matter how good your content is and no matter how many backlinks your page has, if it doesn't satisfy search intent it will not rank on the first page. Even if it somehow makes its way into the top 10 results, it won't stay for long because of AI such as Rankbrain.

Image source: Backlinko
Rankbrain measures user engagement statistics. It can determine whether users are responding positively to the content that is being displayed. If too many users land on the page and back out completely, it's a negative ranking signal that results in a demotion in the SERP position.
How to identify the true intent of a search
The basic categorization of search intent is to categorize the intent into one of three major buckets: transactional, informational and navigational.
Transactional intent


Users who have the intent to purchase a product or service have transactional intent. This is most easily identified when Google Ads are displayed at the top of the page. When publishers are paying for traffic, it's a good indication that a keyword has transactional intent.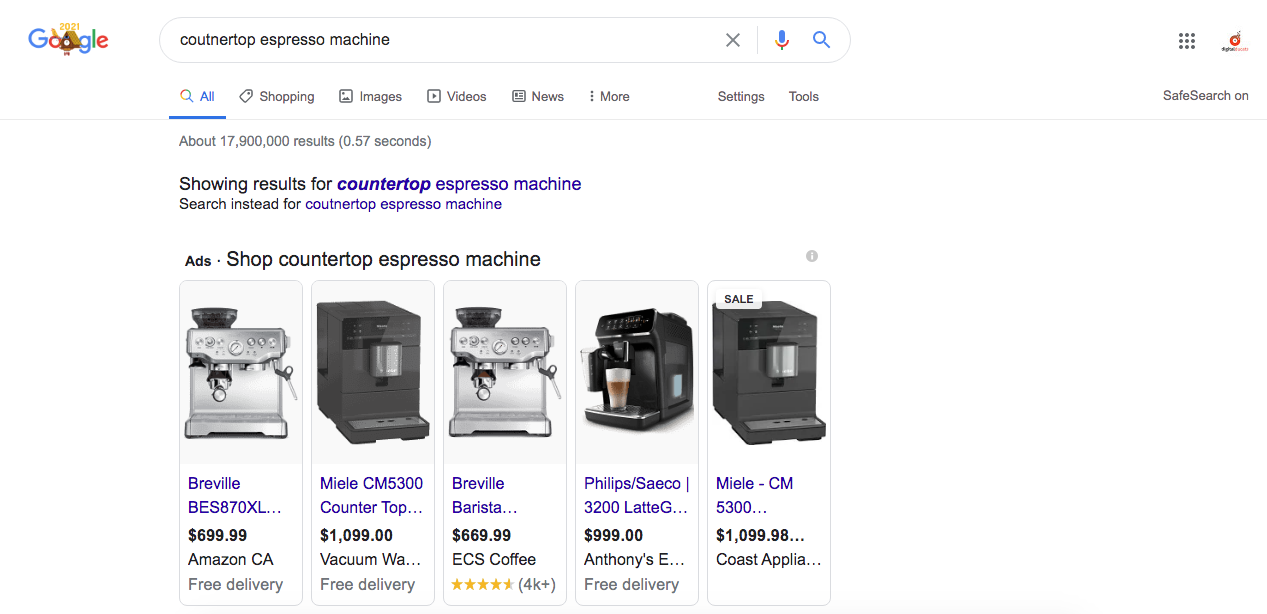 Informational intent


A keyword in which a user is looking to answer a question, solve a problem or learn about a specific topic is considered to have informational intent. Approximately 80% of the total searches are informational searches. This is part of the reason why creating blog content has become one of the
best ways to drive traffic
.
When you see the majority of the organic search results are blog posts, it's an indication the keyword has informational intent.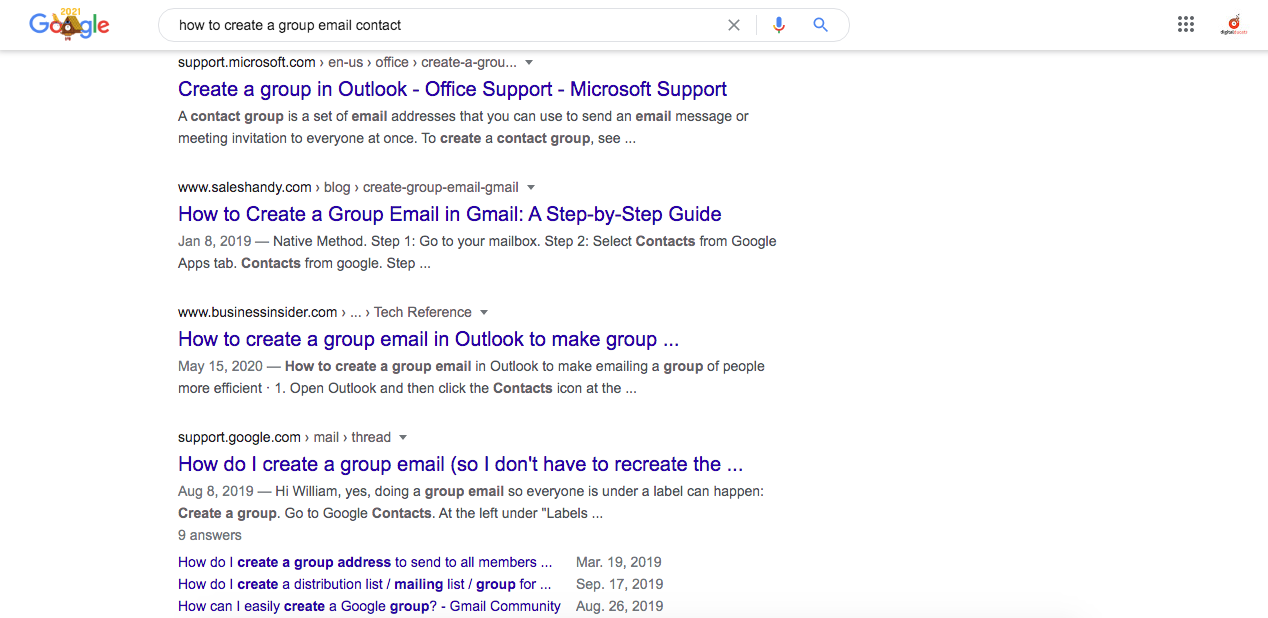 Navigational intent

Navigational queries are when the user knows exactly where they want to go but aren't sure of the URL. For instance, there are millions of queries for the keyword Facebook login.
Identify content type

Optimize for search intent by analyzing the top 10 results on the search engine result page. By establishing what the search engines have deemed the best answer to intent, you can create content to meet and exceed the quality of what's ranking.
If there are 6 out of 10 results that use numbered lists in the title, it's a good indication that users are more likely looking for a list-styled article.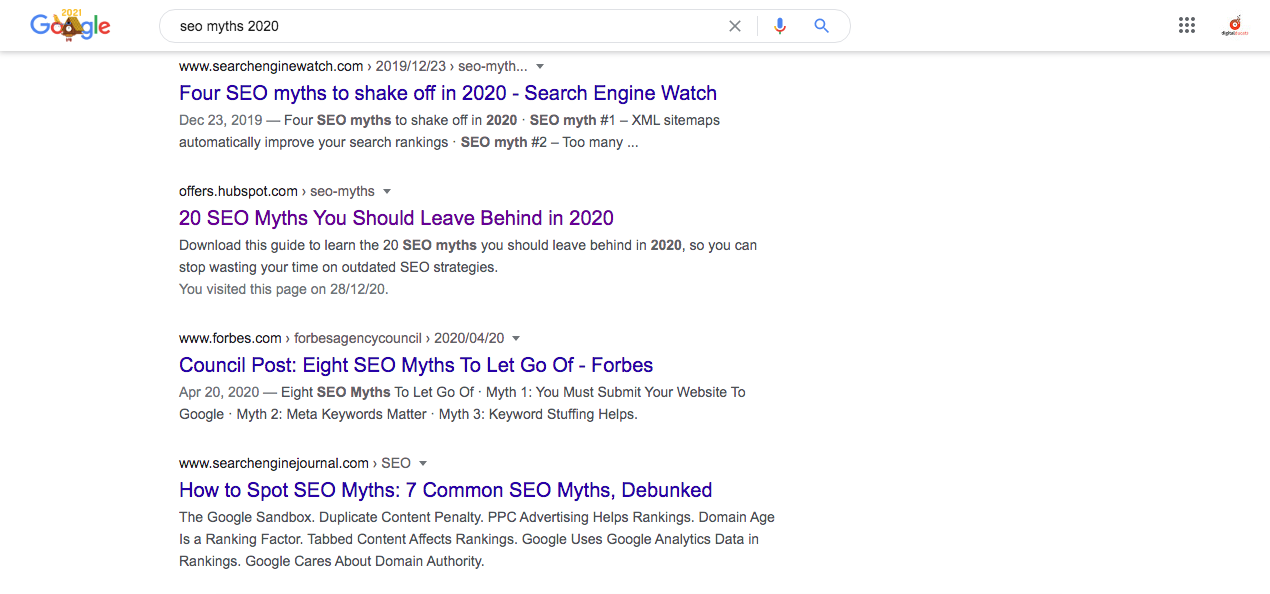 Search engines are constantly measuring how users interact with content. So the effort to identify search intent is tireless. Visual content provides visual communication to enhance the message and tone you're trying to communicate to your audience as well as capture their attention.
To attain high rankings in the search results your pages must be the best answer to a users' intent for the search.
Video marketing
The rise of video has become a trend that is simply too big to be ignored. It is predicted that customers will spend 100 minutes a day watching videos in 2021. This is a 19% increase from 84 minutes in 2019.
Video streaming is on the rise
Apart from the bite-sized chunks regularly viewed in social media, video streaming has spiralled up 800%. People are increasingly consuming video regularly, making the reach for websites like YouTube, Amazon Prime, Hulu and other streaming platforms the new norm for placing advertisements.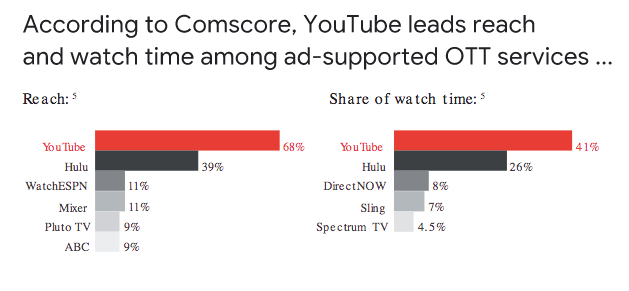 More appearances of the video in the SERPs
Over 90% of the videos that appear on Google are YouTube videos. We're seeing more and more appearances of the video in almost every type of search. Here, a search for French press displays 3 YouTube videos mid-way down the page.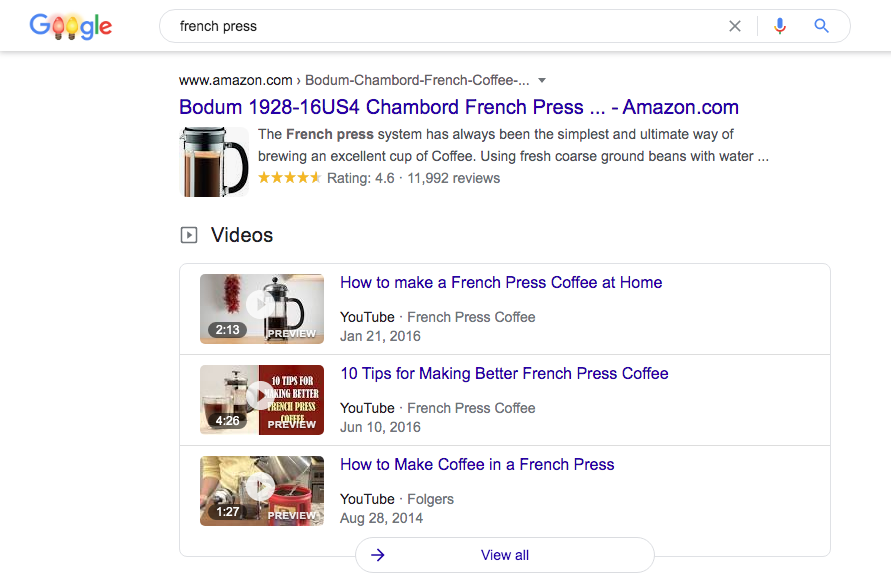 A recent study on featured snippets by SEMRush revealed that video featured snippets account for 4.6% of the total snippets that are triggered in the SERPs.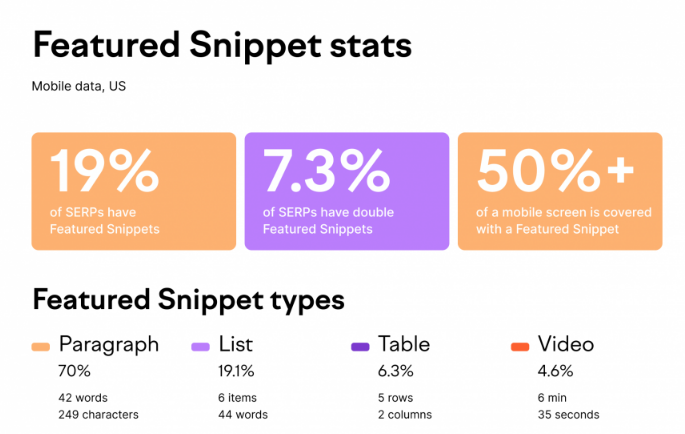 Take into consideration that a featured snippet appears in almost 20% of total searches. It's clear to see that there's a considerably large opportunity to target video snippets as a source of traffic and branding.
How to prepare for the video SEO trend in 2021

Aim to appear in as many searches as possible with the videos you publish. Optimize your videos by using your keyword in the title, filename and tags.
Make your video more likely to be picked up in featured snippets by using markers to separate the segments of your video and create chapters.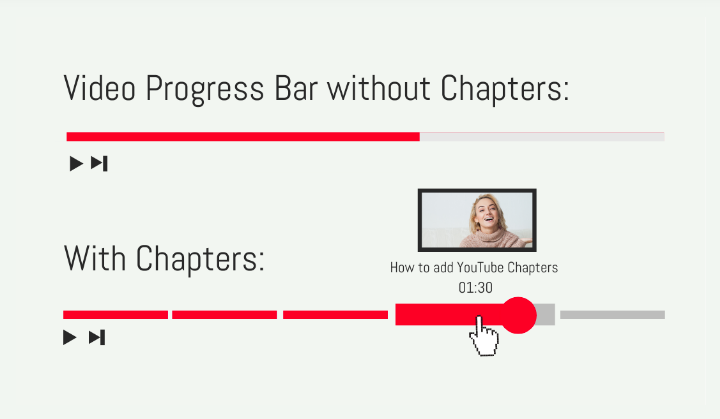 Search engines will be able to categorize your video into smaller chunks of content that can be used as snippets.
The rise of video will continue its current path to create more opportunities for both B2B and B2C businesses in 2021.
Google SERP optimization
June of 2019 was the official date where less than half of total searches on Google resulted in a click to the organic search results. The zero-click phenomenon was made abundantly clear in a study by Jumpshot that demonstrated the growth in zero-click searches vs. dwindling searches with organic clicks.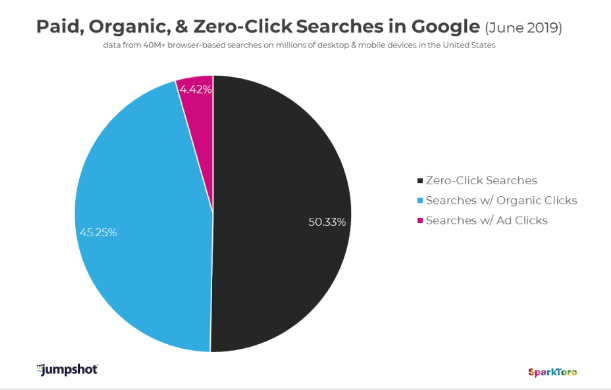 The downward trend of searches with organic clicks has forced publishers to optimize content to appear in Google SERP features to maximize website traffic.
Featured snippets
In Jan 2020, the featured snippet appeared in 24% of all search results. The featured snippet is considered to be the best position on the SERP since it receives the highest CTR. It is an excellent form of branding for a company.
Optimize your content to appear in the featured snippet by making your content snippable. This means using the appropriate title tags on your headings and providing short succinct answers immediately following the heading.
PAA boxes
The PAA box provides another stream of traffic by featuring answers to a commonly asked question. It's six times more likely to appear in a search result than a featured snippet. It makes it an ideal target to optimize your content and receive traffic from ranking within the box.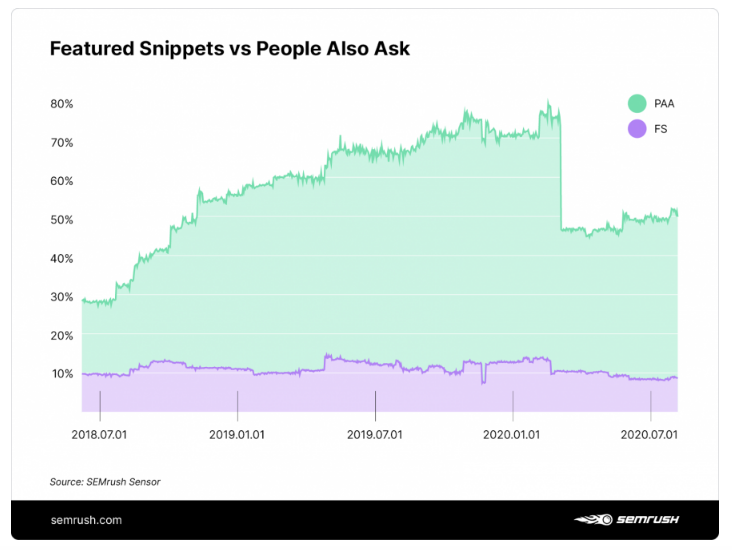 Use PAA boxes to enhance on-page optimization
Another bonus to optimizing your content to rank for PAA boxes is that you're also enhancing the optimization of your content for your target keyword and related searches.
When you search for a specific query, Google suggests questions that people also ask. Which is another way of Google hinting at search intent. By including the related questions you find in the box, you're essentially enhancing the quality content and its ability to satisfy search intent.
Alsoasked.com is a tool you can use that will list the different questions found in the PAA box that are related to your keyword.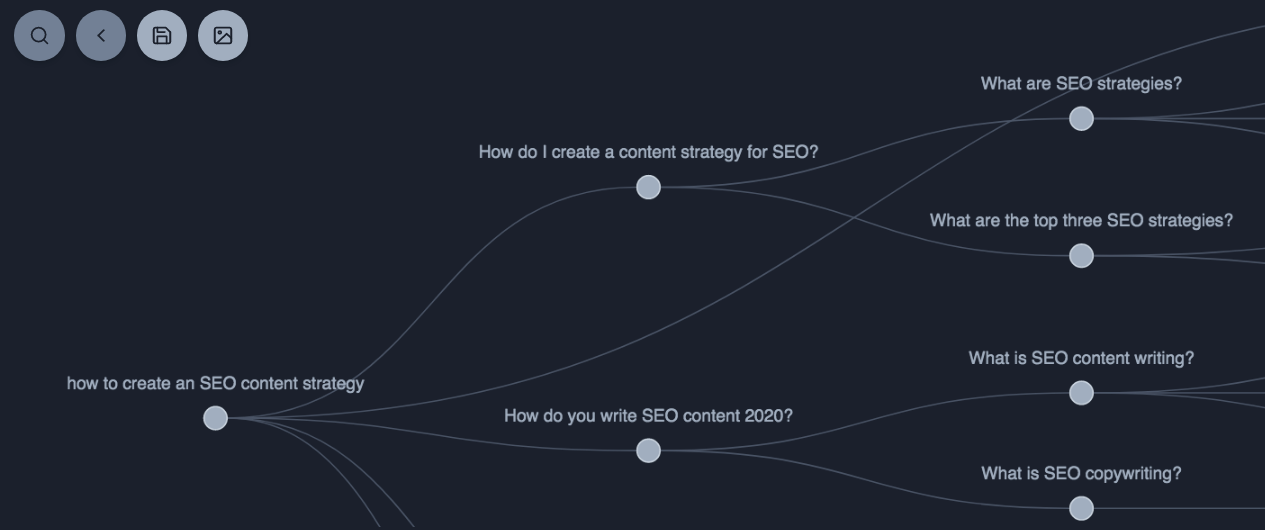 Rich results
Schema is the language invented by the four major search engines. The markup that exists is used to identify entities and is sometimes rewarded with what's called a rich result. A rich result is exactly how it sounds, an enriched search result.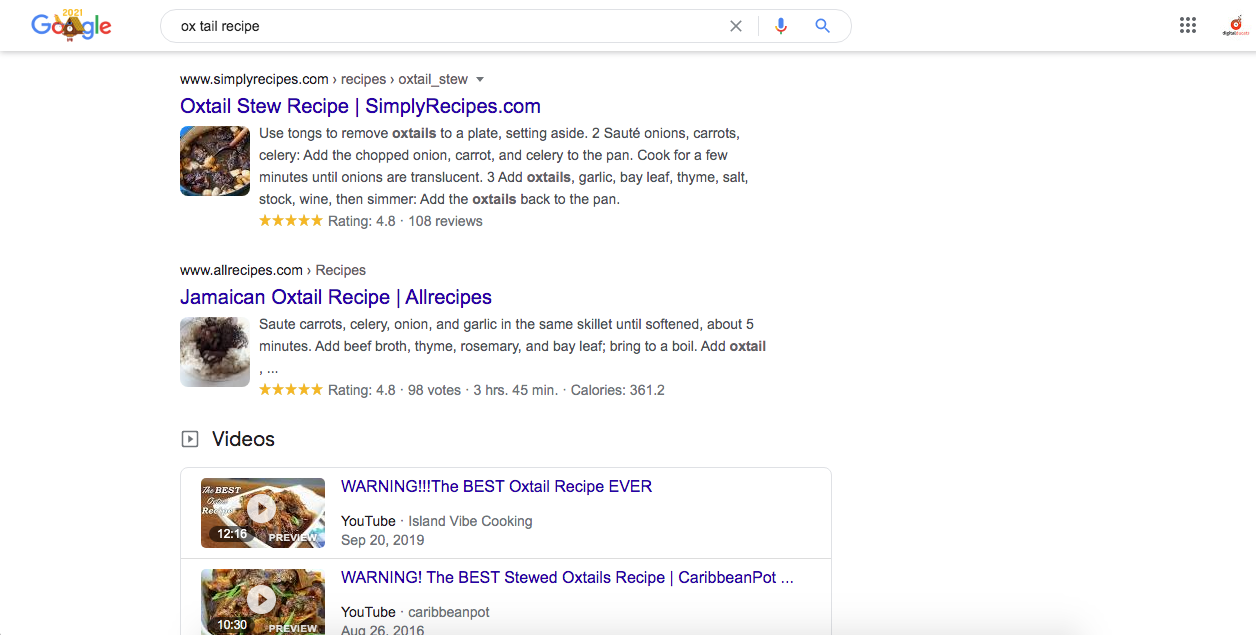 Choose from the list of rich snippets that are available to enrich your search listings. Google has a section on Search Central that explains the types or gives examples.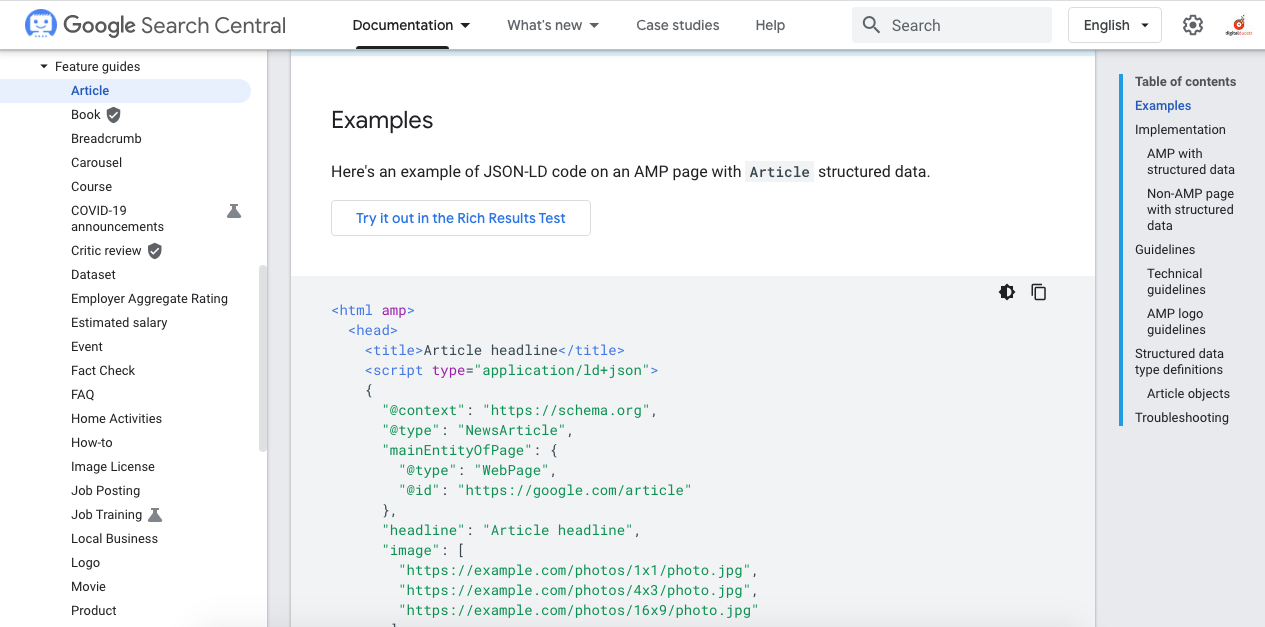 Rich results take up more real estate on the SERP and therefore push your competitors further down the page. They also are somewhat more attractive which draws more attention. Thereby increasing the CTR to your website.
Aim for more rich results in 2021
Implementing structured data markup is known to provide more context for search engines. Although it is not considered to improve ranking directly. The additional click-through rate to your website, however, will help to improve your position on the SERP by providing more search visibility.
Use Google's Structured Data Markup Helper to incorporate the correct schema.
Test your markup using the Structured Data Testing Tool.
As competition increases for competitive search terms, structured data markup can give your page the competitive edge it needs to drive more traffic.
Visual search
Visual search is poised to become a massive opportunity since this way of searching is untapped and beginning to catch fire. Google Lens allows you to use the camera on your phone to search for the same or similar products and related results.
Using the Google App, simply click on the image icon in the search bar.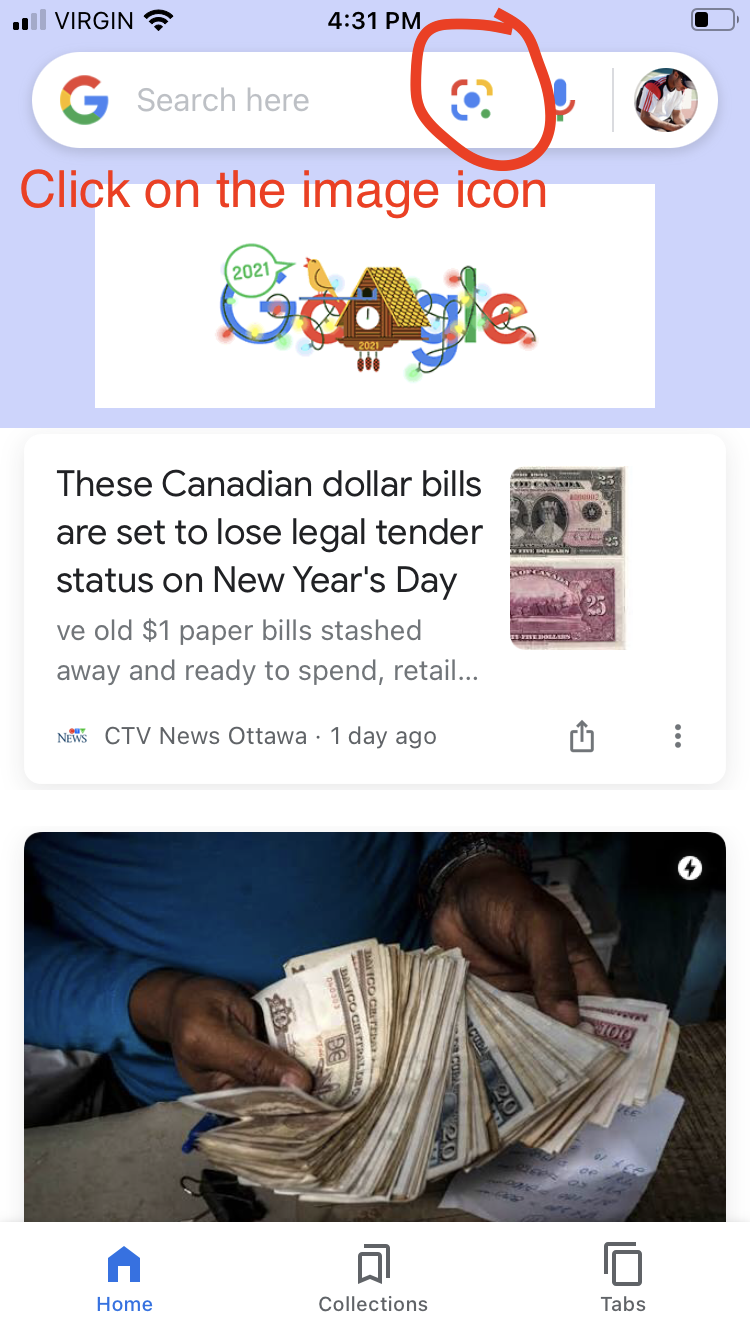 Take an image of anything you want and Google returns similar products and results.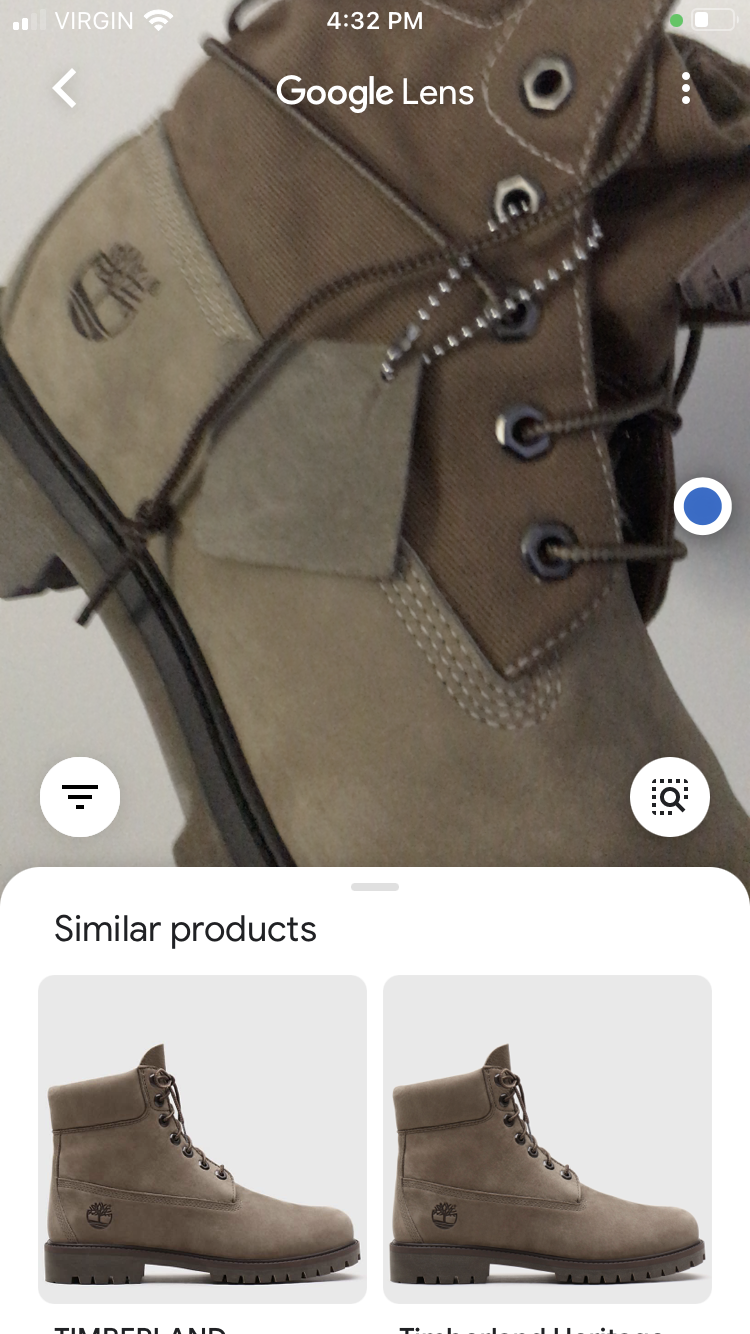 Google Lens has already reached over a billion searches each month. This number will continue to grow exponentially once the technology becomes more refined. This option exists for other big websites like Pinterest (600 million searches a month )and Amazon.
Opportunity for e-commerce sites in 2021
Retail websites stand to gain the most from this new way of searching. By optimizing for a visual search you can capitalize on being one of the few retailers who are taking initiative as early adopters of visual search optimization.
Increase your sales by as much as 30% in digital commerce from a conversion-driven image SEO strategy in 2021.
Improve your search visibility with effective SEO trends
Next year will bring many new challenges as the competition rises and the demands placed on publishers become more labour intensive. Optimize your site for the changes that lie ahead to give your company a head start and capitalize on the benefits of being an early adopter.
Prioritize your tactics and changes according to what the competitive landscape demands.
For example, although Core Web Vitals is a brand new shiny ranking factor, the extent of its impact will be relatively low in comparison to traditional factors such as content and backlinks.
In situations where websites are competing for highly competitive phrases and share similar content and backlinks, Core Web Vitals may make the difference in gaining a better position on the SERP.
Use the most effective SEO trends to your advantage by prioritizing them in your SEO strategy. With smart planning and forward-thinking, you can make 2021 and the years beyond the most successful year to come.
Christian Carere is an SEO specialist and is the founder of digitalducats.com, an SEO company dedicated to providing success in the search results for SMBs. As a regular contributor, Christian is a lover of all things SEO in the digital marketing spectrum that contribute to better search visibility.