In our modern age, building a successful business is impossible without having a bulletproof SEO strategy, to say the least. If you are not online (and owning it!), it is almost the same if you don't exist!.
However, not all of us can be experts on the subject and could use some tips and tricks to help us along the way, right? Well, the first thing you have to change in order to make your business successful is your mindset, so start thinking about your website as your storefront!
This way of changing your mindset will prove itself to be helpful once you realize that your website is the first thing your audience will see when it comes to your brand, so you have to make sure to invest in it. First impressions matter!
But of course, what good is an aesthetically pleasing and fast website when it can hardly be found on Google, right? Well, whether you are a small brick and mortar business owner or you own an e-commerce store, you will want to start considering investing in your organic SEO strategy right away.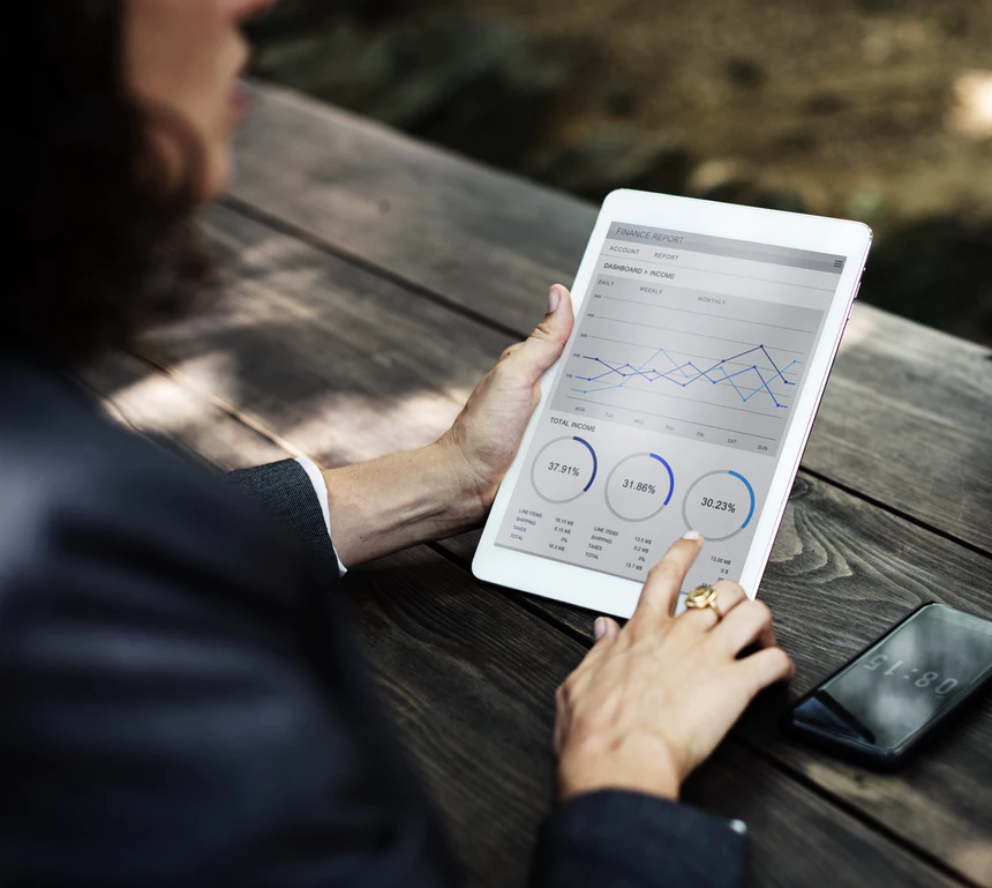 Luckily for you, we've prepared a list of top five seo strategies to seriously consider and focus on in order to grow your business because, once again, search engine optimization is crucial for your business' success !
Focus on your content
Now, you may think that this one is a given, but you would be surprised how many people tend to think that their website's content is something that can be overlooked if their products/services are good. This is a beginner's mistake because having quality content on your website is one of the most important components of SEO.
This is why you should always make sure to provide your audience with fresh, engaging, and valuable content. More than 70 percent of marketers report a great increase in the number of their leads just from having quality content, so why not be one of them?
People tend to say that you should write only about the topics you know a lot about, so who better to write your content than you – the person who knows the most about their business?
However, it is understandable that constantly producing fresh quality content can be somewhat of a challenge and that a busy business owner such as yourself won't always have the time to focus on the content only.
The good news is that you can always hire someone to do this work for you! There are lots of great websites where you can find professional content writers that will be in charge of providing your audience with engaging and enticing content!
Make sure your website is mobile-friendly
Searches on mobile devices have greatly surpassed computers in more than a dozen countries worldwide (including the United States and Japan!), as a recent study states, surely making this fact something not to be overlooked easily!
Essentially, what this means is that, if you are even thinking of staying in the competition, you absolutely have to update your mobile-accessibility game right away. You can check if your website is mobile responsive here. Another thing to keep in mind is that it should be responsive to all screen sizes!
Although you may think that creating a mobile-friendly website will take a lot of time and that it will be difficult, the reality is quite different! A mobile-friendly website should be simple and mostly focused on the content, rather than other 'eye candy'. Therefore, all you need to do is to include your new quality content and a CTA button into your new mobile-responsive website, nothing more !
Increase your website's speed
If you are anything like me, when you open a site and it takes too long to load, you will often close it in a matter of seconds. If this happens to your audience too, you could be losing lots of potential consumers only due to the fact that your website took too long to respond. Essentially, this means that all the hard work you spent on making your site aesthetically pleasing and full of quality content will be for nothing!
And once again, since the majority of your visitors will be viewing your website from their mobile devices, you have to make sure that your website loads quickly on their devices. A good rule of thumb is to make sure that your site loads in three seconds or less !
Additionally, since speed is one of the factors that Google uses in order to determine your website's ranking, you really have to focus on it. There are lots of tools you can use to test your site's speed, and if it proves to be too slow, make sure to improve it right away !
Consider white labeling
The truth is, most brands do the same but not too many of them are all that upfront about it. Nonetheless, white label marketing solutions have countless benefits for your business, such as scaling your offering, costs, and revenue.
This means that you will constantly be able to offer your consumers with new services or products, while at the same time cutting down your expenses and adapting to a bulletproof ROI model !
Additionally, you will also be able to both improve your consumers' retention and grow the reputation of your brand while climbing your way to the top. The top of Google, that is !
Step up your metadata game
Something that a lot of 'SEO beginners' tend to overlook is the fact that if you do not pay too much attention to writing your meta descriptions, the search engine will do it for you.
There is no need to emphasize that this is wrong in so many ways, the first one being – do you really think that a computer could describe your service or product than you would do it yourself in a couple of minutes?
If not, make sure that every one of the meta descriptions you write is unique because duplicate content will prohibit your website from being indexed, and we wouldn't want that to happen, right?
Essentially, the more information you provide to the search engine, the more trustworthy you get! Though Google has changed their algorithm countless times already, the meta descriptions will always be extremely important when it comes to search engine optimization, so make sure to write your own !
And there you have it – the most important five search engine optimization strategies for growing your business ! These five simple strategies can help you come a long way from being a startup, and thus invisible to the search engine, to becoming a household name!
This is why you absolutely have to make sure to implement them in your business plan right away. And if you happen to need some help from marketing professionals along the way, here is how to find the right digital marketing consultant.
---
Author Bio:
Brie is an SEO specialist with 10+ years of experience in SEO and running a digital marketing agency called White Light Digital Marketing.  WLDM specializes in increasing traffic, revenue and conversation rates for clients around the world.