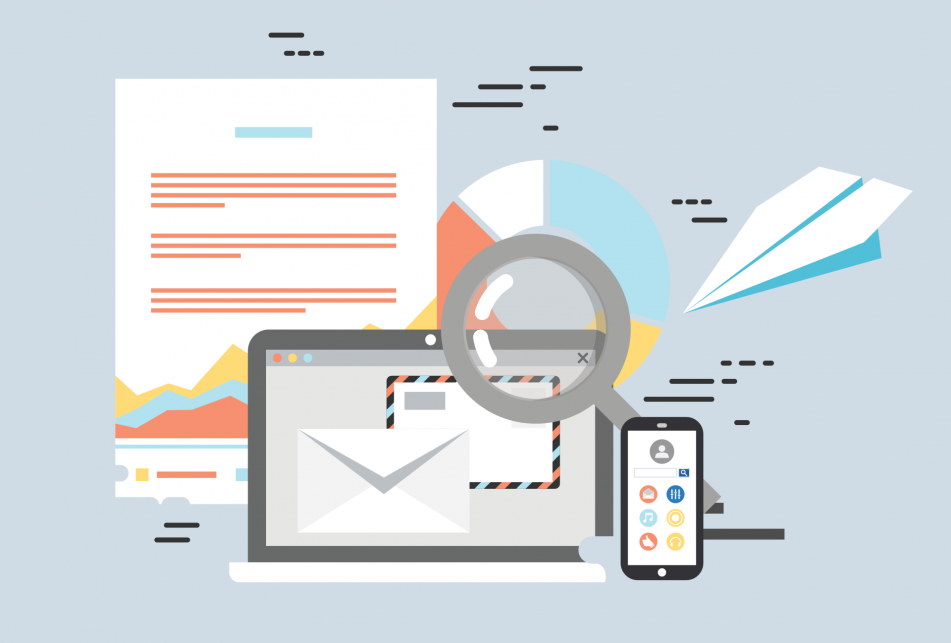 ---
Considering that 89% of marketers state that email marketing is their primary lead generation channel, and 72% of American adults prefer companies to communicate with them via email, as marketing managers, we should be experiencing unprecedented success with our email marketing campaigns.
But sometimes, we're not. Why? Usually because people are prone to confusing tools with strategies. Buying a subscription to an awesome email marketing web app simply isn't enough. You need to use it, and you need to use it well.
When your email marketing is in sync with your customer lifecycle, it can be exceptionally rewarding. There are three times more email accounts than Facebook and Twitter accounts combined, and you are six times more likely to get a click-through from an email campaign than you are from a tweet. So it's imperative to maximize the efficiency and effectiveness of your email marketing program.
The solution is a tenacious combination of a growth-oriented culture, properly vetted tools and well-suited vendors.
Create a Bottom-Up Culture
What do the people who are utilizing your existing email marketing processes saying about the technology, the vendor and your company's marketing success? Are they frustrated? Annoyed? Have you ever asked? Has your CEO or CTO?
Most of the startups I'm involved with have invested in cultivating an attractive, growth-oriented culture. It's one of the many advantages of working for a new, small company. But keep in mind that this kind of culture is not limited to startups. Plenty of the biggies have successfully propagated exactly the type of culture required for implementing successful email marketing.
Growth-oriented culture requires focus on empowerment and motivation. Clearly, you've recruited the best talent you can afford. Now that they're in, trained and productive… foster their growth. What is stunting them from nurturing leads more effectively via email? Employees intrinsically want to succeed. It's the leaders' responsibility to remove any blockages to their progress, foster enthusiasm and empower achievement.
For example, I was at a meeting recently with a business associate who was in the midst of a trial-by-fire initial stint as a marketing manager at a thriving B2B service provider. Her first month had been a nightmare. She walked in to an angry, unproductive team and an overwhelmed CMO who placed the problem firmly in her lap, washing his hands of it. Once she understood that her team was failing, instead of blaming and dictating, she began to investigate.
She interviewed each of her team members from bottom to top, including the administrative staff and the interns (one of whom, a self-described "communications major," was managing their email marketing platform). She immediately discovered that the company's established "marketing machine" was slow and clunky. Her employees wanted to be productive, but data synchronization took too long, so it had to be done manually, and the company's tech team was painfully slow with turnaround.
The email marketing team was knowledgeable and talented, but frustration had quashed their enthusiasm and creativity. She empowered them to suggest real change and then implemented their requirements. She not only tactically removed the obstacles and solved the problems, but more importantly, she created buy-in and fostered a culture in which her employees felt a sense of efficacy.
Ensure Your C-Suite is Vetting Tools
Take a hard look at who is dictating technology requirements, making decisions and selecting platforms. Remember that intern who was administering my friend's email marketing platform? That's a fail. While entry or mid-level employees can and should handle email generation and influence campaign designs, when it comes to selecting the best tools for lead capture, or for nurturing leads via triggered messaging, you must have a master at the wheel.
Interns and junior employees, while well intentioned, can be prone to shiny object syndrome. Like a sparking new sports car, they tend to approach new email software and tools as new toys to play with, expecting great performance since the website's descriptions of the features and value propositions resonated with them. These junior level employees are the target market for most email tool companies.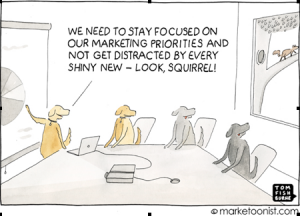 The C-suite, however, is the right audience to recruit into the vetting and selection process. They likely have a feature wish list of their own, and the final platform selection needs to align with those requirements. As a manager, you can intelligently highlight the advantages and disadvantages of each platform and illustrate how they line up with your industry's, company's and team's requirements. In addition, you and the C-suite know your industry best.
You and the managers above you have both short and long term growth goals in mind, you're familiar with the strategies that work, and also the failures you've experienced in the past. This breadth of knowledge, coupled with a robust understanding of cost-benefit analysis positions upper management to be not the best decision team, but the only logical decision team.
Select the Right Vendor, Not Just the Right Product
The vendor behind the product is arguably just as important as the platform that they provide. Surely you've experienced great joy and productivity when you've purchased a new gadget, but when the beloved gadget experiences a failure, how did you feel when the supplier faltered in resolving your issue? Disappointment sets in and builds resentment – it's possible that you abandoned your gadget altogether.
Post-sales support is critical and must be evaluated. Talk to colleagues, ask in online groups and ensure that the vendors you're considering are responsive. Look for a vendor that handles its tech support in-house. On-site tech support personnel are not only dedicated to one product and one company and therefore likely knowledgeable, but they are also much more likely to have close relationships with developers and therefore can troubleshoot issues immediately.
In addition, it's important to recognize that when you purchase a software subscription, you are buying both the current version and all future versions of that tool. This means you need to evaluate the company, and its people, just as thoroughly as the tool itself. Ensure that they will be able to grow alongside your business and address your future needs as they change. Take a hard look at their development over the past three or so years. Have they invested in constantly improving their product, pushing out new versions with new features, always striving to stay ahead of the curve?
Performing proper due diligence on the vendors you're considering includes determining their target audience and evaluating whether or not you fit that bill. The closer you are to the vendor's specialty, the more likely you'll experience value-adds on top of the software itself. Since savvy vendors have learned to identify their target audience's core competencies and challenges, if you land squarely in that group, they will be most likely to cater well to your needs.
Ultimately, landing on the right tools from innovative, reliable vendors is just as important as hiring the right team.
Prepare for Success
"Social selling" might be getting a lot of press lately, but email is one of the most powerful marketing channels at your disposal. Once you have closed on your company's requirements and secured a green light from your platform's actual end users as well as your C-suite, it's time to move forward to product and vendor evaluation.
Don't rush – due diligence is worthwhile here. Used properly as a nurturing tool, email marketing can be the most effective way to build an ongoing, interactive dialogue with your customers and prospects in a measurable, cost-effective manner.
This is an article by Avinash Nair. He is a digital marketer at E2M, India's premium content marketing agency. He specializes in Social Media Marketing and Content Marketing Marketing services. You can find him on Twitter.