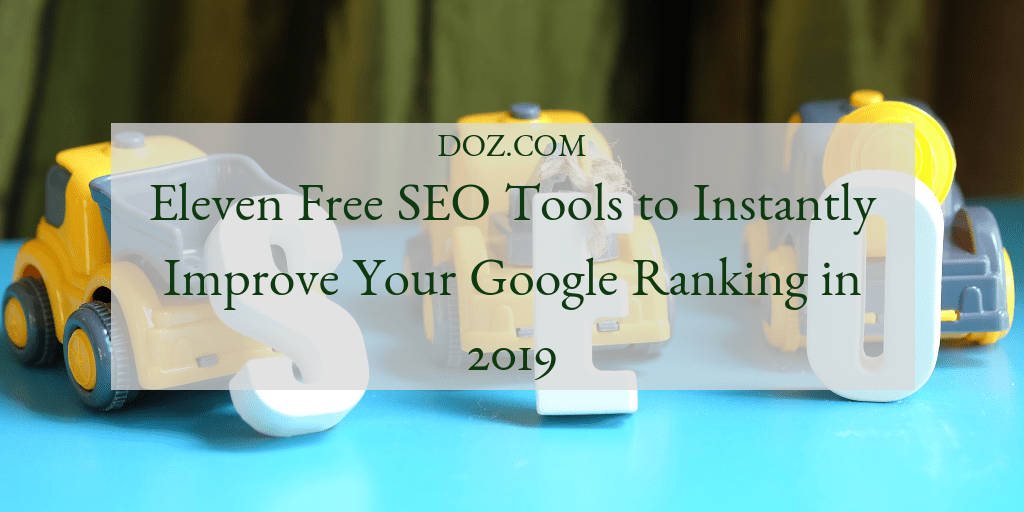 Search engine optimization (SEO) is the fundamental concept of the Internet era. Only high-quality and well-optimized websites can count on the first page in engine searches and genuinely enjoy the benefits of global exposure.
The SEO tools have the power to make or break your digital business. If you don't use them properly, your website will drown in the sea of similar ones. But if you come up with a good optimization strategy, you can expect to raise awareness, improve online discoverability, boost customer loyalty, and drive more leads and conversions. Tons of studies already proved this point:
But creating and administering an SEO strategy is not possible without adequate tools. We want to point out the most relevant options in this field, so keep reading to see 11 free SEO tools that can instantly improve your Google ranking in 2019.
Google Analytics
As the largest search engine globally, Google created an entire set of SEO tools platforms to assist webmasters in the optimization process. That's why we open the list with five of its tools where Google Analytics is the first one. The platform covers almost everything you need to know about user behavior. From webpage performance to acquisitions, Google Analytics gives you valuable insights to improve your site and run profitable campaigns.
Google Search Console
Google Search Console focuses on website traffic and troubleshooting, which means you can use it to identify and eliminate pain points. The platform allows you to keep the site fresh and up to date, giving you the opportunity to review indexed pages and submit new links for crawling. Writing service agencies like EssayWritingLab love the Console because it sends email alerts whenever Google notices any signs of optimization issues on their websites.
Google Keyword Planner
Keywords are critical to the success of the SEO strategy, so you have to be careful enough to choose the most relevant solutions for your content. Google Keyword Planner will help you with that by highlighting the latest keyword trends and discovering new terms and search phrases that might be relevant to your target audience.
Google Trends
Coming up with interesting content ideas week after week is exhausting and almost impossible if you don't rely on platforms like Google Trends. It's an excellent tool for content creators who are struggling to keep the same pace in the long-term perspective. Google Trends reveals the most popular topics based on targeted keywords, locations, and periods. As such, it never allows you to never run out of relevant content ideas.
Google Mobile-Friendly Test
Up to 70% of web traffic already takes place on a mobile device, so it's crucial to optimize your site for smartphone usage. Google Mobile Friendly Test is your chance to check each page on your website and learn how they perform in mobile-based browsing. That way, you can improve user experience and improve ranking because Google considers mobile-friendliness to be one of the major SEO parameters.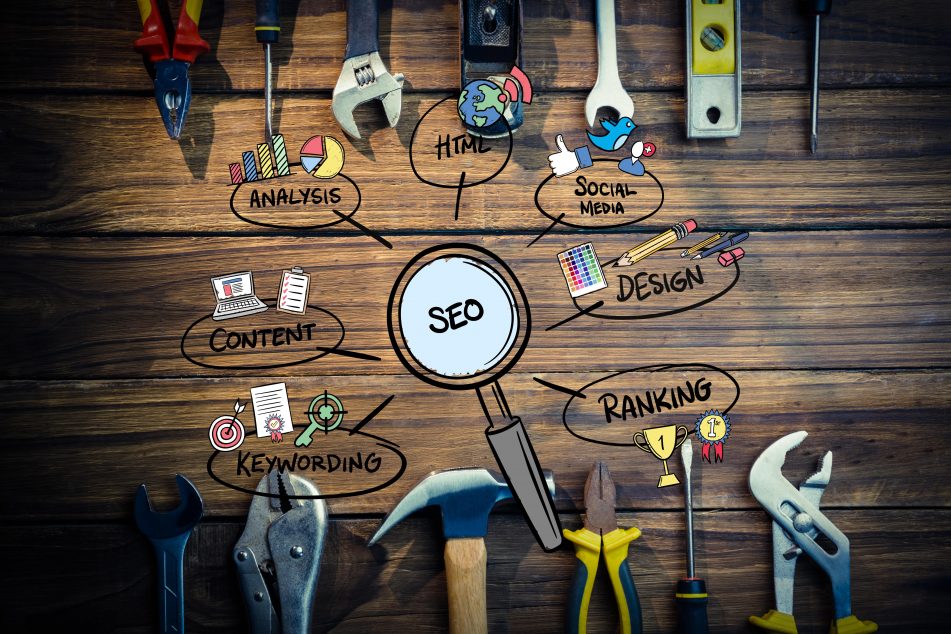 Pingdom
Improving page load speed is yet another way to boost the ranking of your website. As more and more users expect a webpage to load within three seconds, you'll need a tool like Pingdom to test and improve performance. This platform does not only assist you in determining page load speed but also gives you practical suggestions on how to make the site faster.
Similar Web
If you want a non-Google SEO tool to check the status of your website, then you might as well try Similar Web. The platform analyzes a wide range of optimization indicators, thus helping webmasters to improve everything from marketing campaigns to sales strategies. A free version of Similar Web comes with a limited number of features, but we definitely recommend you to test it.
Screaming Frog
Screaming Frog is a specialized SEO crawler designed specifically for technical website audits. The platform is able to collect website information in real-time and give you actionable tips on what needs to be improved. You can use it to detect broken links, find redirects, analyze meta-elements, identify duplicate content, create XML sitemaps, visualize website structure, and many more. Screaming Frog also comes with a free package that provides users with the basic elements of SEO audits.
Varvy SEO Tool
Varvy SEO Tool has a sole purpose to analyze how well your site follows the optimization guidelines made by Google. It's a free platform that explores a broad scope of technical details, including accessibility, page load speed, robots.txt, mobile optimization, security, etc. The process is simple: when it finds an issue on your website, Varvy SEO Tool highlights it using red markers.
Ahrefs Backlink Checker
Ahrefs Backlink Checker does exactly that: inspects backlink profiles and looks for inbound linking opportunities. The tool compares your results with over 16 trillion known links, updating information every 15 minutes. Besides that, Ahrefs Backlink Checker allows you to compare URLs with some of your biggest niche rivals.
MOZ Pro
MOZ Pro is not a free SEO tool, but it is so comprehensive that we had to add it to our list. The platforms grants you access to all-encompassing optimization insights and enables you to drastically improve website performance both short and long-term. You can take a 30-day free trial to test it and choose whether to buy a full-time license.
Conclusion
If you don't rank highly in engine searches, you might as well shut down the website. That is how important SEO is for your digital business and that is why you need to use the best optimization apps and platforms. We showed you 11 free SEO tools that could instantly improve your Google ranking in 2019, so make sure to test them and strengthen your website optimization strategy.
Author Bio
Lauren Adley is a writer and editor at Assignmentgeek, Bestdissertation, and Essayshark. She is dedicated to her family, work and friends. She is keen on reading, playing the guitar and traveling. She is interested in educational, marketing and blogging issues.