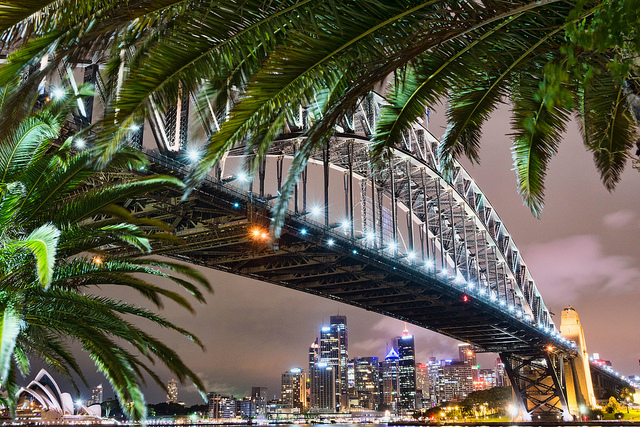 The Great Southern Land is heading into a long weekend as those in the land known as 'Oz' celebrate their national holiday, Australia Day, on Monday.
Australia is well known for beautiful beaches, untouched natural wonders, and its ice-cold beer. But like any other Western country, there is also a strong marketing and media sector serving a trillion dollar economy and some of the work emerging from the land Down Under is truly world class.
Consider the following Cannes Lion winning campaign from Australian agency McCann Melbourne
When it comes to marketing news and content there are many great bloggers working and producing in the Australian blogosphere. Whether you are an Australian reader or DOZ expert looking to hook into some fantastic local content regularly, or if you are just interested in understanding more about one of the most creative marketing centres on Earth, here are five Australian blogs you need to read.
More than just a simple blog, mumbrella is a veritable media and marketing powerhouse on the Australia marketing scene. It's industry journalism with a marketers eye for a good story and the most interesting content. If it's not in your blogroll or feed reader then you're missing out on some of Australia's best marketing and media coverage.
Digital Buzz is all about marketing online creatively and effectively. The best web campaigns are delivered fresh daily and, while Australian in origin, draws a global audience. Whether it is an innovative Superbowl ad, an effort at ambush marketing, a viral campaign, or commentary on any of these, Digital Buzz will post it to its hundreds of thousands of fans worldwide.
If you want to be better at doing what you do, then ProBlogger is the place to start. ProBlogger is all about practical content creation, tips to improve your productivity and creativity, and gaining eyeballs for your writing. More than just an Australian blog, its a globally recognized source of information that has been ranked among the best for blogging advice for some years now.
Trevor Young's PR Warrior is a treasure trove of longer form posts covering everything from content creation to book recommendations, interviews with industry figures to comment pieces on trends in digital communications and public relations. PR Warrior is ideal for reading over a lunch break and you'll emerge on the other side of midday better informed, a little smarter, and with new ides to toss around the office.
The King Content Blog is a little different to the others on the list in that it is managed by an agency, namely King Content Australia. Nonetheless, the blog is not narrowly or internally focussed and instead offers fantastic resources for content marketers from Australia and beyond. Drop in for the regular 'This Week in Content Marketing' posts, stay for the advice and think pieces that abound.
Happy Australia Day to all of DOZ's Aussie experts and blog readers.
Did we miss anyone out? Who would you place in an Aussie Top 5? Tell us in comments below or join the conversation on Twitter or Facebook.