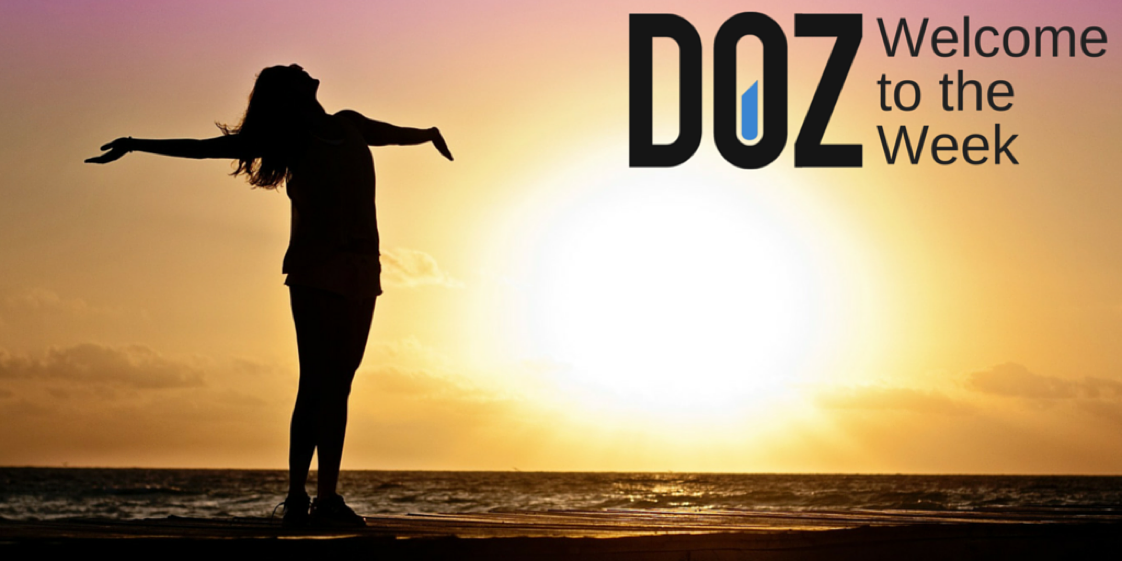 Welcome to the week!
The weekend is over and we're back to work and hoping that Google hasn't messed with Gmail again. If you missed the story at the end of last week, Google decided it would be kind of funny to add a Send + Mic Drop button to their popular email interface. Clicking the button would send the email, plus a GIF of a Minion dropping a mic, and archive the conversation – just the thing that you want when emailing your boss about their promotion or landing that big client, right?
Google has a history of getting April Fools Day pranks right – Gmail itself was launched on April Fools Day, perhaps the ultimate prank-that-was-never-a-prank – but it got everything wrong in 2016. If your week went pear-shaped because of Google's unfunny idea, take heart in knowing that somewhere at the Googleplex is a team of engineers who have had their lack of a sense of humor confirmed by millions across the world, and archived permanently on Google to boot.
Welcome to the Week After April Fools Day
So if Google lost the April Fools Day stakes this year, who won the battle for viral notoriety?
Among our favorites was language learning platform Duolingo that promoted a pillow that would help a sleeping person "learn a language overnight".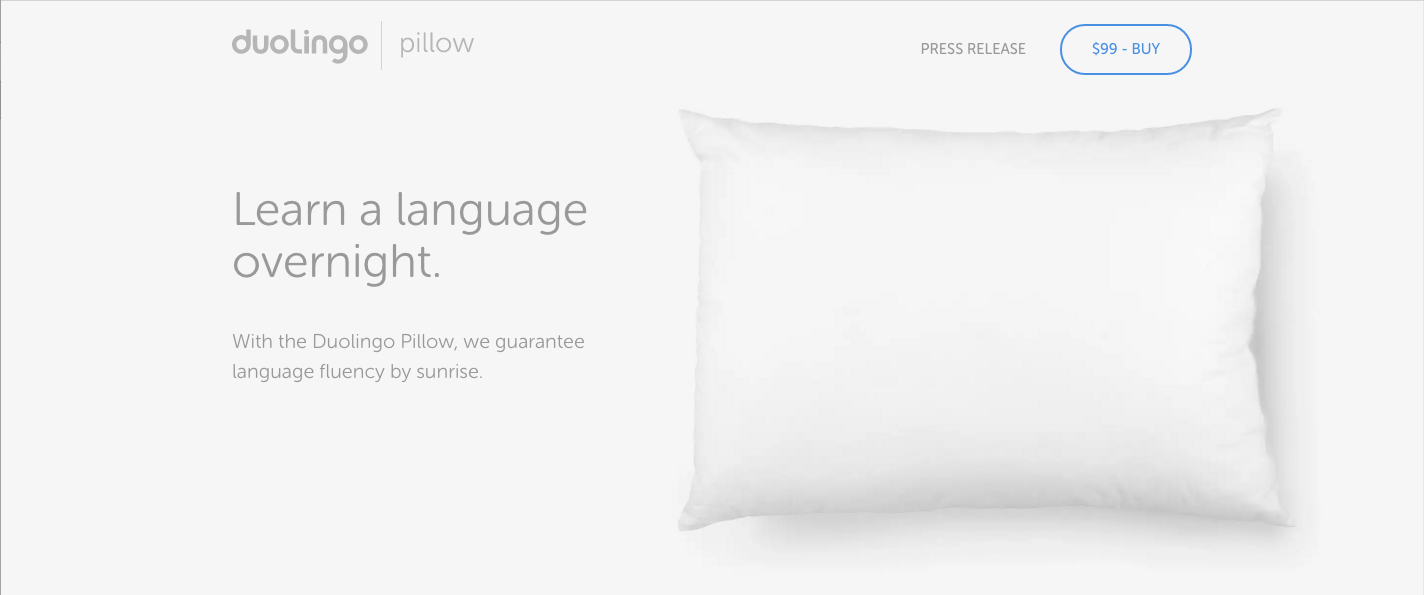 Leisure Travel Vans also caught our attention with the autonomous recreational vehicle. What could be better than crossing the country in your own bed?
We also liked the various ways that reddit communities celebrated April Fools Day. The /r/politics subreddit reverted to a classic newspaper look and led with Abraham Lincoln:

Meanwhile, the /r/technology subreddit was taken over by the NSA:

And the incredibly active /r/SandersForPresident subreddit managed to find some humor in their candidate's anti-corporate approach:

Did you have a favorite April Fools Day prank? What tickled you pink on the day, or crashed on burned on arrival? Let us know in comments below!
Pump Up Your Engagement
We've long made the argument – and we'll make it again this week – that it is not enough to publish content that you like. It also needs to be the sort of content that your readers find useful, practical, and above all engaging. Whether you're teaching something new, advising on strategy, sharing an opinion, or flat-out entertaining, your content needs to engage with the audience you are speaking to – or else there won't be an audience to speak to for much longer!
Clement Lin has a great piece out recently on proven engagement strategies. His clear, straightforward style allows him to work through nine separate strategies in short order with the benefits clearly outlined in each case. If you're facing an engagement challenge or even if you just want to try and build closer and tighter bonds with your audience, then it's a worthwhile read.
Business Seeking Business Should Seek Social
B2C brands have long taken advantage of social media in an effort to expand their audience, build their reach, and convert people to their consumerist cause. For B2B enterprise, on the other hand, there has been a long-prevailing assumption that social media is a marketing black hole: you tip in money and…it's gone. When you're selling widgets it's perhaps understandable to assume that the people who need widgets aren't going to be convinced by your GIFs on Twitter or your gallery of epic fails on Facebook.
But as Track Maven research now reveals, some of the most engaging and successful marketing on social media is coming from B2B enterprises. Their conclusion? Biotech, engineering, and financial services brands are in the social media sweet spot, brands in the machinery sector see the highest social media audience growth, and biotech brands know how to engage audiences. Click over to see the graphs, the data, and the argument for why B2B's shouldn't lose faith in social media.
Who's Writing Your Content?
Here at DOZ our blog is curated by a full time Content Manager (ed: that's me!) but not everyone has someone in house taking care of things. If you're looking around for someone to write for your site you are also looking around for an opportunity to put your blog, your reputation, and your outreach in the hands of someone who isn't, well, you. It's a big step and an important decision, and so it means getting it right is incredibly important for your marketing efforts.
So how do you make that choice?
Benji Hyam at Grow & Convert has a complete guide to choosing the perfect blogger for your business. It's long, detailed, and worth reading in full because – and we can't stress this enough – this person is going to be the face of your business. Will you make the right choice? Find out by reading Benji's post today.
This Week on the DOZ Blog
We're taking a deep dive into advanced blogging this week on The DOZ Blog. We've written before about how to get started with blogging, provided tips for crafting better blog posts, and given you a peek behind the scenes into our own blogging processes. This week we've got a series of posts for the advanced blogger covering everything from live blogging, to video content, to guidelines for guest posting and more. If you're ready to take your blogging to the next level, then you'll want to check in daily as we unpack some techniques and strategies to help your blog shine. 
Want More Marketing Goodness?

Every Monday morning DOZ delivers the best marketing content directly to inboxes around the world. Subscribe to DOZ's Marketing Monday for a generous serving of the best in digital marketing, SEO, and the tactics and strategies to drive your business forward this year. Want in? Add your name to the list and start your week a little smarter.
Time to Get to Work
Know a great piece on marketing that we missed? If so, let us know and we'll share it with the world, crediting your good self, of course, with the tip. Send your sources straight to Content Manager Dylan and you could be featured in next week's Welcome to the Week post.
The sun is shining, the birds are chirping, and spring has sprung. Welcome to the week – now get to work.