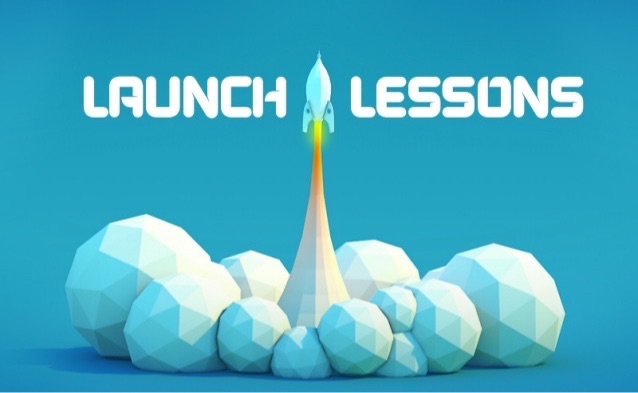 Dan Sullivan, Founder and President of The Strategic Coach, calls it extraordinarily practical and a must-read. Joe Polish and Dean Jackson of ILoveMarketing.com say "This isn't a book as much as it is a recipe and a blueprint for changing you and your family's financial fortune". Former Thomas-Nelson CEO and Platform University Founder Michael Hyatt said it was more than a book – it was a license to print money.
What book are they talking about?
Jeff Walker's bestseller Launch: An Internet Millionaire's Secret Formula To Sell Almost Anything Online, Build A Business You Love, And Live The Life Of Your Dreams.
Walker's book has received positive reviews across the board and made Amazon.com's Editor's Choice List of the Best Books of 2014 – and our 2015 marketing book list, too! It's no-nonsense, practically-focused style highlights the step by step process that all but guarantees a perfect product launch. Every page is packed with information, tips, and advice for achieving a successful launch and building an internet-based business, and the book has thousands of happy ambassadors who have launched products using Walker's method.
It's impossible to reduce the entirety of a book as rich as Launch down to a few sentences but here are five lessons from Jeff Walker that you can take straight to the bank.
Scarcity and Time Pressure Make People Eager to Buy
Sometimes we need to take a step back from asking people to buy our products to asking why people buy any products. Jeff Walker reminds readers that two things in particular make people want to buy something: scarcity and time pressure.
Scarcity is either natural or contrived, but either way the impact on the customer is exactly the same. If there is less of something than there is demand for that product then people will be more likely to try and buy it before it disappears. Where demand is high and supply is limited not only will prices – and profits – rise, but potential customers will be transformed into buyers driven by the fear of missing out altogether from inaction.
Time pressure helps ensure the transformation from potential customer to buyer emerges, too. There's a reason all those television commercials remind you that theirs is a "limited time offer" and warn that "you must act now or miss out". Humans are motivated by both the attraction of the new and the fear of missing out on something through their own indecision. Savvy launchers who can harness both scarcity and time pressure to their advantage will see a pay off sales almost immediately.
Your Mailing List is Your Most Important Launch Tool
For all of the attention that social media has garnered in recent years, email remains an incredibly effective – and perhaps most effective – means of selling a product and launching a new business.
Your mailing list consists of names and emails and should be as long as you can make it. Friends and family should definitely be on that list, but you should extend it far beyond those by gathering the emails of potential customers. How to find those people? Try trading them something for their contact details.
Walker talks about two different strategies for garnering email addresses. First is the landing page where visitors enter their name and email address to get access to something else – an ebook, an audio download, or a video – for free. In essence, you are trading something of value to them (the ebook, download, or video) for something of value to you (their email address). Think of it as the first step in the customer/seller relationship.
Alternatively you might try using a squeeze page wherein customers are forced to enter their details in order to access the page they are trying to land on. It is not entirely different to the landing page but it is different enough to not pay off in all circumstances. For example, where the page or product that is sent the way of the customer in exchange for their contact details doesn't perfectly match the expectations of the customer, they are likely to leave.
Finally, when it comes to a mailing list, remember that open rates matter: a mailing list of 100 names where half of the emails are opened is just as effective as a 10,000 strong list where the open rate is only half of one percent.
Tell a Story
Launching a product is not about standing on a street corner and yelling at all passers by that yours is the best widget ever designed. Expecting someone to be attracted to your offer and to make the transition from interested onlooker to assured customer means developing a connection to that person. How do you do that? By telling an effective story.
Consider the following example pitches – which do you think it more likely to convert?
"You've got to vote for this candidate of mine, sir. He has been a law professor, a community organizer, a state senator, and he's currently a US senator. He's got a plan for the country you're going to love – want to hear about it?"
"Wait 'til you hear about this guy. His father left him as a child and he was raised by his mother and his grandparents. Pulled himself up from that rocky start to graduate from Columbia and Harvard but he never forgot his roots. he went back to the streets of Chicago to work with the people he knew and loved, was elected to the state senate but he has a larger missions than that. Right now he's in the US Senate but, with a little help from you, he could bring his passion for this country to the White House – want to hear more about him?"
Both describe Barack Obama circa 2007 but the second is a far more effective story that focuses on the man himself, a journey, a personal struggle, and not only his resume, as the first does. Indeed, it was Obama's storytelling that some credited with his election victory in 2008, and Obama even identified the lack of storytelling as a failure of his in his first term in office.
Don't Neglect the Need for a Pre-prelaunch
When you are getting set to launch a product it is sometimes tempting to wait for exactly the right moment to pull the trigger, hit the button, and set things on their way.
This might be a mistake.
Walker suggests you instead take advantage of a pre-prelaunch, communicating with people on your list and opening opportunities for sales without explicitly or directly selling to anyone at all. This is not a 'buy now before anyone else' effort at time pressuring an early supporter to buy; rather, it is an essential step in Walker's strategy for converting your list into revenue while gathering important final feedback that will allow you to tweak your final product for the most interested potential customers.
He suggests a simple email, nothing more than 80 words, with the subject line "Quick announcement and a favor".
In the email remind the people on your list that the new product is launching soon and ask them to complete a short survey (link included in the email) to help you get find feedback before it hits the market. You are not promising anyone anything, there is no sales pitch, there is no real revenue for you.
However, there is great communication, the list feels privileged, and the feedback is valuable at a critical point in your launch strategy. Walker suggests that an email like this gets achieves rates above 95%, and if even half of those can be converted into customers you'll be on your way to a successful launch a few weeks or months later.
Seed Launching
It's often said that the mightiest oak tree was once a simple, small acorn.
So, too, with business.
Not every launch is going to deliver a million dollar business, but a small "seed launch" can provide enough revenue to provide a foundation for a follow-up launch.
Waker takes the example of Tara Marino who earned a small amount – just $3000 – from a seed launch. Based on the feedback she received from her customers at this point she decided to launch a new product: a series of teleseminars. She launched the teleseminars, then used further feedback from that launch to launch again, this time earning $12,000.
Her next launch on the back of this $12,000 brought in $90,000.
The one after that brought in $190,000.
Truly, from little things big things grow – and every time it was Jeff Walker's launch formula that Tara Marino was putting into action.
Other might have considered that first $3,000 as a failure and got out of the entrepreneurship business altogether. But Marino, using Walker's strategies, recognized that early injection of funds as a seed for future product launch.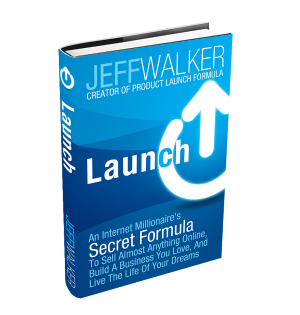 All this week DOZ is looking at the launch. Whether it's the role of the outside expert, tips for business owners, using social media effectively to launch in a new market, or proven launch strategies to emulate, you'll find something for everyone this week at DOZ.