A few months ago hardly anyone outside of Baltimore had heard of Adnan Syed, Hae Min Lee, and Jay Wilds. Today, thanks to the success of Sarah Koenig and her groundbreaking Serial podcast, Adnan, Have Min, and Jay are household names across the world. The 12-episode series saw hundreds of thousands of people log on, subscribe, download, and follow Koenig as she explored the twists and turns of a decade old murder case in Maryland. The Guardian called Serial "a new genre in audio storytelling" but, at it core, it remains a podcast, one of many thousands competing for the attention of information-hungry consumers.
Whatever your interests there is likely a podcast out there for you and, when it comes to the topic of marketing, there are plenty to choose from. Here are five marketing podcasts that we at DOZ find interesting, informative, and engaging.
Best Daily Marketing Podcast: Jay Today
Ma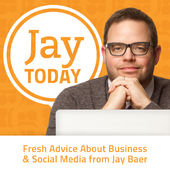 rketing guru Jay Baer presents the Jay Today podcast most days during the week. It's available as either an audio or a video download and Baer describes it as an opportunity for him to give listeners 'a piece of his mind, three minutes at a time'. Baer draws on his personal experiences to offer practical tips on increasing customer engagement, delivering value to consumers and end-users, and winning lifetime users. It's short, it's almost always funny, and it's a great way to get inspired about your marketing mission every day.
Best Shortform Marketing Podcast: Marketing Over Coffee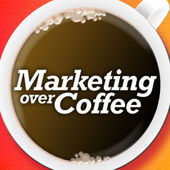 If you need a little bit more inspiration than Jay Baer can squeeze into three minutes, then you'll want to subscribe to Marketing Over Coffee. Hosts John Wall and Christopher Penn record each 20 minute podcast in a coffee shop just outside of Boston early each Wednesday morning before uploading to thousands of idea-hungry subscribers around the world. With guests that have included Seth Godin and Simon Sinek, the duo regularly provide ideas and inspiration to listeners seeking an edge they can apply in their own efforts.
Best Social Media Marketing Podcast: Social Pros Podcast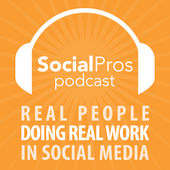 Listening to the Social Pros Podcast is like having your own personal social media mastermind group. Each week Jay Baer of Convince and Convert is joined by experts in social media to deliver a longford discussion on the current trends, future trajectory, and best practices in social media marketing. This is a little more rocking and rolling than Baer's Jay Today podcast, and it's a longer listen with most episodes out to the hour mark. But who can't find an hour each week to laugh and learn with the pros? Add this to your iTunes subscription list today.
Best Content Marketing Podcast: The Lede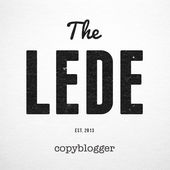 The Lede is the regular podcast from the crew at Copyblogger. Each week Jerod Morris and Demian Farnsworth set out to offer, according to their blurb, "specific, actionable advice about copywriting, content marketing, email marketing, conversion optimisation, and much more". Do they deliver? In spades. Recent episodes on the significance of adaptive content and empathy maps for content marketing have provided listeners with practical advice on how to improve their marketing efforts and produce better, more effective content. It's a must listen each week.
Best Digital Marketing Podcast: Six Pixels of Separation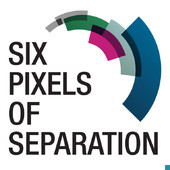 Mitch Joel's Twist Image blog is probably one you've already bookmarked, but you should also subscribe to his podcast Six Pixels of Separation to get a regular audio take on trends, best practices, and news from the world of digital marketing. With nearly 450 episodes in the bag already, Joel has developed a strong and loyal audience and regularly interviews thought leaders in digital marketing as part of his longform show. If you want insights into how one of the most successful digital marketers in the United States thinks and works, you can't miss this podcast.
Have you got a favourite podcast that didn't make our list?
Let us know in the comments below.