Content marketing is a very hot topic nowadays, especially in the digital marketplace where every fish wants to become a shark, and then every shark wants to become a whale.
The importance of content is growing abruptly, as most content marketing statistics indicate stable (or even exaggerated) growth in various subindustries of the big content marketing (digital marketing) industry. After all, content is king, so we need to bow!
Since you're reading this, you're probably looking for some advice that you haven't heard. Or, perhaps, you're seeking the magic formula for content marketing success.
Great that you came…
In today's post, I'll cover some very useful concepts and tips that should help you understand and acknowledge what it takes to develop an effective content marketing strategy in 2019.
Solidify Your Branding
Before we start talking about content marketing, which is a very broad topic, I'd like to address the branding, which at the same time is an even broader terms
The way I see and talk about branding is the overall representation of your brand's reputation, core values, and value proposition. It's the image that's left in the consumer's mind after many interactions with your brand.
For example, if you were to run an essay service, you'd want students to perceive it as the "best essay writing service" in town/country/continent/world, right? Not just good, but great!
In order to create a "great" content marketing plan, you should have a strong branding to back it up. Improve your mission statement, clarify your value proposition, and understand your audience well before you begin.
Understand and Provide the Type of Content Your Audience Really Prefers
Content is the main currency in the content marketing game. The more qualitative it is, the more value and power it holds.
But there's a different thing you must address. You should ask yourself – what content does your audience currently consume on a daily basis, and what type of content they would absolutely live to consume.
You should do your research – study forums, social media groups, scientific studies, and even consumer behavior psychology books.
Once you're sure that your audience prefers one type of content over another (say, videos over podcasts), a new world of possibility opens up, so you must have that covered before you actually get started.
Develop Clear Objectives
Content marketing can be perceived in many ways. It is the name of a big area of interconnected strategies and digital marketing concepts, but at the same time, it can also be considered a subpart of the "digital marketing" environment. In the latter representation, SEO and social media marketing can be identified as similar subparts.
When you create a content marketing campaign, you need to define the goals/objectives of your strategies and actions:
Do you seek to improve brand awareness?

Do you aim to grow sales?

Do you want to connect with your audience and make them engage with your brand?

Do you need to grow email conversions (leads)?
Define exactly what you want and fuse it with the type of content that your audience prefers.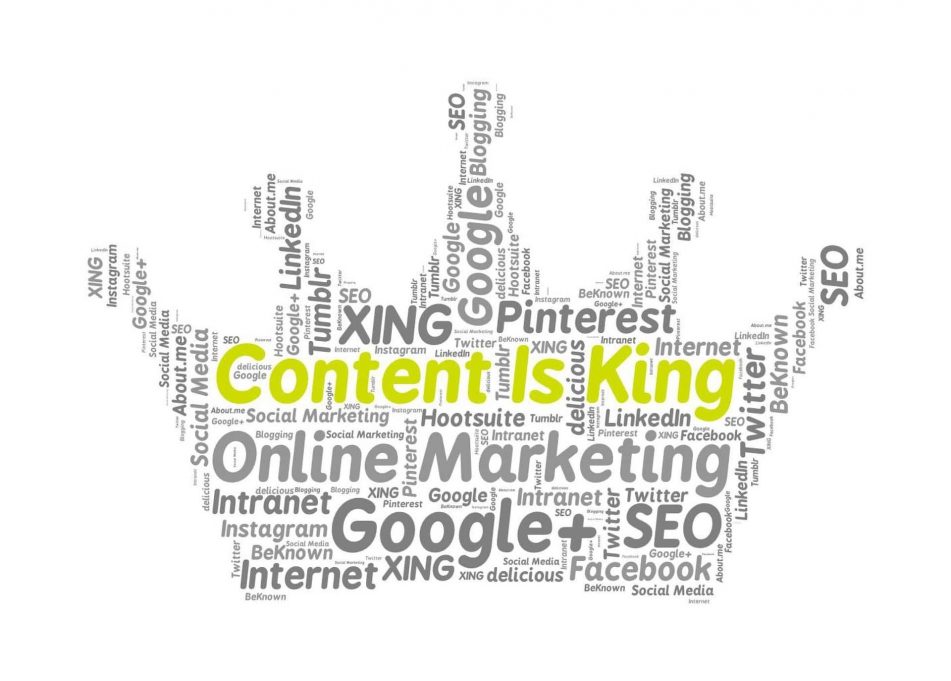 Plan, Plan, Plan
Mastery is achieved through a lot of planning. You should use your intelligent human brain to identify solutions in your head and anticipate the problems before they hit you.
Therefore, you need to relax, take a pen and a white paper, and start organizing your content marketing plan. Handwriting is very helpful because it gives you time to process what you want to write next and gives your subconscious mind enough time to provide the next solutions.
Therefore, planning something ahead will almost always improve the quality and success of the resulted outcome. This applies especially to content marketing!
Create an Outreach Strategy
When you have defined and planned your content marketing strategy, you'll need to improve your resourcefulness levels by developing an outreach strategy.
This is a simple concept that can change everything. When you write a blog post, don't try to promote it alone. Involve other individuals/blogs/companies in the equation and ask them to help you spread the word. Only if they want to, of course. Don't be intrusive but always ask!
If I were you, I would make a list of 100 influential blogs/social influencers/companies who have their core values established. The purposes of these organizations should be linked or very similar to mine, so I know that they'd be willing to help me. Avoid direct competition!
Once you've done that list, simply email each of these people/businesses and let them know that you have a new piece of content that their audience might find very useful.
You can suggest them to add your article to their blog, email list, or social media news feed. Write an exceptional, breathtaking, super-quality article, and ask 100 people to help you promote it.
Start Developing Amazing Content
Indeed, the quality of your content is the most crucial aspect of the entire content marketing game. Everything relies upon it:
The interest you'll generate

The reputation you'll build

The SEO rankings you'll develop
"Great content is great art. You need to work both hard and smart, and you must involve passion. If you don't have passion, I'd highly suggest you hire passionate professionals because your writing would be empty and dull." – Mark Cutts, Marketing Manager at Paper Writing Pro Service
Passion is always needed for exceptional content!
Don't Forget About SEO and Social Media
Lastly, SEO and social media should be part of your content marketing plan in 2019. You cannot avoid them, so you shouldn't even attempt to.
Learning the SEO basics is simple nowadays, as you can find plenty of information that can get you started. Social media is common sense and should be used as an extension of your content.
Use social networks to reach and connect to interested customers rather than trying to sell stuff. Educate, inspire, and connect by sharing useful stuff on comments that also recommend your useful content (traffic).
Takeaways
Content marketing is an art. Since true art demands both talent and skill, it means that you cannot skip the real work. You have to act smart and spend your time wisely.
Don't spend too much time pursuing failing strategies. Try to make them work once, twice, but then if you really don't feel it, just drop it. Use the analytics but use your intuition too.
Start a new campaign, create a new article, and do something new each day. Tomorrow is a new day – that's the mindset. Content marketing mastery is achieved through consistent and persistent learning and testing.
Author Bio
Lauren Adley is a writer and editor at EduBirdie and Australian Essays . She is dedicated to her family, work and friends. She is keen on reading, playing the guitar and traveling. She is interested in educational, marketing and blogging issues. Feel free to connect with her on Twitter and Google+