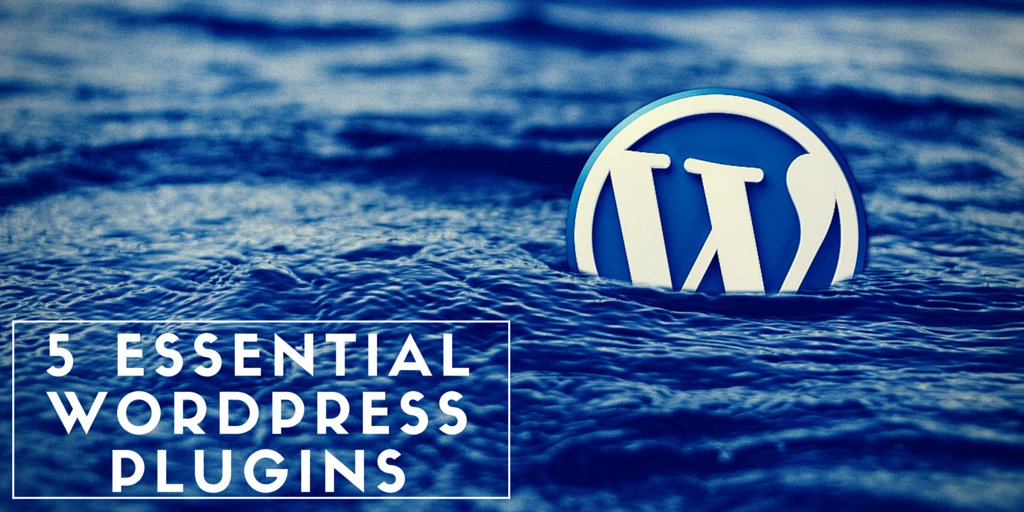 It's official: WordPress powers more than 25% of the web.
Back in November 2015 Automattic CEO Matt Mullenweg announced that WordPress now powered more than a quarter of the world's websites. Well beyond a blogging platform, WordPress is today a content management system that is used by everyone from the hobby blogger on WordPress.com through to major media sites like Time, Variety, The New Yorker, ESPN and the The New York Times.
And, yes, it powers our website here at DOZ, too.
Installing WordPress on a hosting server is usually just a matter of clicking a button for a 60 second install – or perhaps even faster. Copy and paste some text, add a few images, and you can have a bare-bones website up and running in an hour.
But while WordPress can do bare bones perfectly well, there's incredible power to be found hidden under the WordPress hood in the form of plugins. Installing the right plugins can help speed a site up, serve up content faster to visitors, provide information about who is visiting and how they found the site, make working with the WordPress backend easier, and make sharing content from your site as simple as a couple of clicks on a mouse or taps on a screen. GeneratePress: Is It REALLY the Best Theme Out There
Plugins extend the functionality of a basic WordPress install and help businesses, brands, and bloggers to make the best use of their WordPress site. However, with more than 42,000 plugins to choose from, there's a chance that even experienced users might be overwhelmed by the choice, and the noise.
But here at DOZ, we're not afraid.
We've gathered five essential WordPress plugins that every website owner should consider installing – check them out in our list below, but first a caveat.

Should I Install all Five WordPress Plugins?
Yes.
Or more precisely: Yes, but.
There's a line to be drawn between having a suite of plugins that help speed up your site and deliver value for your business and installing a bunch of plugins that end up slowing down your site and overwhelming your visitors with popups, optins, and bloat. While the number of plugins that you can add to your WordPress install is technically unlimited, in reality there are two good reasons to avoid installing too many plugins.
The first is that adding bloat to a website is never a good idea. Research shows that slowing down the speed at which a site loads can have a marked impact on how users engage with that site. Even a fraction of a second can mean users bailing on a page, clicking back to a search engine and choosing a faster-loading alternative from your competitors. Plugins can slow down the loading speed of your site and so should only be installed when they add more value than they detract.
The second is that while plugins tend to work well with WordPress, they are not always designed to work well with other plugins. Indeed, as anyone who has installed a brand new plugin only to see their site crash can testify, one of the primary causes of problems with a WordPress site are plugins that come into conflict. While you might not think that a caching plugin and an optin plugin would affect each other, sometimes they do and that can spell bad news for your site.
Hence, while we're listing out five essential WordPress plugins in this post, you should install them all only if they will all add value for your site, business, and brand – and take care to ensure they do not conflict with each other, other plugins you have installed, and any additional changes you have made to the WordPress code.
That caveat aside, here are the five essential plugins for your WordPress-powered site.
What Does It Do: VaultPress is a backup plugin for your website. It takes a snapshot of your site, and then regularly and automatically updates that snapshot each day to ensure that – if worse comes to worse – you can restore your site to a complete working version with just a click. It's easy to install, costs very little, and is a 'set and forget' plugin: once you're set up, you don't need to do anything else except pay the monthly or annual subscription to keep everything running smoothly.
Why Is It Essential: Because bad things happen and, when they do, its comforting to know that you can be back up and running in just a few minutes. VaultPress backs up everything – your site, the content, the plugins, the comments on blog posts, the images, everything – and a one-click restore function means it is simple to remount your site should something go wrong. For a few dollars a month it is not only an investment in peace of mind, but also one of the cheapest backup plans you'll find.
What Does It Do: Monarch is a social sharing plugin from the team at Elegant Themes. Quite simply it powers the social sharing that is today essential for building an audience and spreading the word about your site, your content, and your products. With a suite of customizable buttons, popups, fly-ins, sharing buttons, and color choices, Monarch fits easily with every site. What's more, the sharing buttons can be turned on and off on individual posts, pages, moved to different areas depending on the content, and made beautiful with simple to navigate layout options.
Why Is It Essential: Monarch is not the only social sharing plugin and it is also not the cheapest option out there. It is, however, one of the easiest, most professional, most customizable, and easiest to use plugin of its type and is guaranteed to lift the sharing rate on your pages and posts. What's more, the plugin comes with its own dashboard, tracking, and analysis toolbox, too, so you can see what is being shared, on what network, and use this information to inform your social media strategies.
What Does It Do: Yoast SEO is your handy helper when it comes to optimizing your site for organic search traffic. Working on the back end of your install, Yoast SEO assesses every page and every post for the basic elements that mean more traffic from Google and other search engines, and encourages you to produce content that will earn more organic clicks. The easy-to-understand traffic light system – green is good, red is bad, orange means keep working on it – helps beginners to negotiate optimization efforts and, over time, learn how to produce optimized content with minimal help.
Why Is It Essential: Optimizing content for search engines is essential, and Yoast SEO helps to make sure your content has the best chance of being indexed high by the major search engines. It gets all the basics right (title tags, h-tags, image tags, alt-text, word counts, and keywords) and encourages content creators to adapt their content along specific lines to improve the chances of it being a top 'click' for a user searching for content. Easy to use, and effective at teaching the amateur some of what the professionals used to keep for themselves.
What Does It Do: In short, it speeds up how quickly your site is served to visitors. By using caching and minimizing the elements on each page, the plugin serves up your content and site to visitors faster than a simple server request and response could manage. It's easy to install, not difficult to configure, and works immediately to speed up your site. It's not the only caching plugin for WordPress, but it is the leader of the pack.
Why Is It Essential: Speed counts, today more than ever. The faster your site is served to visitors, the more likely they will stick around to see what content you have to share, what products you have to sell, and what services you can provide. While there are some known issues with caching plugins interacting…poorly…with other plugins, W3 Total Cache has a strong track of playing nicely with others. If you feel the need for speed, W3 Total Cache is the way to go.
What Does It Do: Lots of things, probably too much for most sites. It's a heavy plugin that includes many different services for site owners. Comments, related posts, social sharing, content delivery, image optimization – and that's just for starters. Jetpack is the work of the Automattic team, the same people behind WordPress.com and the drivers of the WordPress project, so it works perfectly with your WordPress install and is entirely configurable.
Why Is It Essential: Jetpack's downside is that it is heavy and tries to do everything. If you have Monarch, for example, you won't need the social sharing and promotion options that jetpack offers – but it still comes baked in. On the upside, if you have Monarch, you can turn off the social options on Jetpack with a simple click. It's a simple way to get a site up and running with essential plugins fast, and as other options emerge that do things better or faster, you can switch off Jetpack options and replace them. Out of the box, it works – and that's a big bonus in a crowded and noisy plugin market.
What's Missing from this List?
Choosing just five out of more than forty thousand plugins means leaving some – well, leaving dozens – of exceptional, high-performance plugins out. What's more, there are plenty of plugins that do much of what the five plugins above do not, and these other plugins can help keep customers coming back and visitors to your site happy.
Got a suggestion for a plugin we should have included? Let us know in comments below or on Twitter!