Are you one of those people who are mastering the art of "inbox zero"? If not, I'm guessing you would love to be able to get your emails sorted and make it through a busy day while being productive. If like me, you're one of those people who need a Gmail productivity tip, take a look at these 10 amazing tools.
Sortd is a skin for Gmail that helps you get your work emails organized. We all manage projects and have to follow up with colleagues. Of course, like me you're probably using labels, but isn't it a little annoying when you have to go in the folder to look at the latest messages for a follow-up? With Sortd for Gmail, your work efficiency will be taken to a whole new level.
Send from Gmail is a Chrome extension by Google. With this extension located right at the right hand corner of your browser, composing an email will be one click away. This application is especially useful when you want to share a page URL. Send from Gmail will use the page title as the email subject so you're able to share a link in seconds.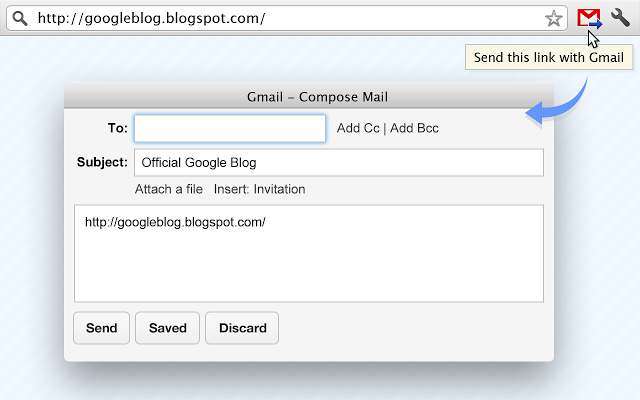 As you guessed, Boomerang for Gmail lets you schedule when you want to send emails. It will also send you follow up notes to make sure your emails don't get lost so you can keep track of your conversation's progress if the person you sent your email to hasn't answered.
At some point during the day you have to concentrate and can't get bothered by notifications, and this includes emails. With Snooze Your Email, you'll be able to turn these off easily. After installing the extension, you'll see a button in your Gmail toolbar giving you the option to snooze incoming emails from 5 minutes up to 4 hours and even more if necessary.
Rapportive is so far one of my favorites. It's simple to install and does not require anything from your part. It just simply brings useful information to you without altering your inbox. As soon as you open an email, this extension by LinkedIn will bring you the senders name, email address, social media profiles, location, etc.
If your Gmail account is not hooked up to a local email client then you'll need this extension to know when you're receiving mail. Google Mail Checker is a very discreet email notifier which means no Chrome pop up at the top of your screen. When you receive an email you'll only see the number of emails waiting for you on the extension's button.

It doesn't happen often, but when it does, it's a little bit annoying. With Find Big Mail, you'll be able to look for your biggest emails and make some room in your mailbox. It's that simple!
HelloSign is one of the most useful app for Gmail ever! You've probably received an email asking you to sign a document, right? So you go ahead, download the document, print it, sign it, scan it and send it. That's a lot of work for a simple signature.
With HelloSign, signing a document will take you a few seconds. Install the app (it integrates to Google Drive) and you'll see a "Sign" button on your document. You just have to open your document and sign it!
Did you know Gmail comes with a bunch of apps and widgets? To access them, go to your Settings and click on Labs. Here, you'll have the opportunity to activate different feature, including a preview pane. Most of these features are still in beta but it's nice to have a preview of your emails rather than a list.
Finally, there's mxHero Toolbox, a toolbox featuring many awesome tools. With mxHero for Gmail, you'll be able to: set a reply timeout, add a self destruct option to your email, track who's opening your messages, schedule them to be sent later and use private delivery when you're sending the same email to different people.
What's not to like?
Over to you now: what app/widget/service/tool would you suggest to make the best of Gmail?
Found this article useful? Tweet it!