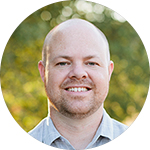 This week we've got the chance to interview KISSmetrics' Marketing Director Sean Work on his views about guest posting. As you know, guest blogging has been subject to many discussions since Google's warning against the practice. You can check out KISSmetrics' guest blogging guidelines – which are pretty clear – right here.
How do you make sure the guest posts you are accepting are of high quality and receive a lot of engagement? What are you looking for when a blogger pitches its blog post?
The most important factor is that the writer is knowledgeable in one of the subjects we discuss on the blog. Obviously watch out for people running content mills or just trying to get in for purely SEO benefits. Those are easy to spot from a mile away though.
What are the advantages of guest blogging according to you?
Many great minds are better than a few. What's a better way to source useful content than from an international community of great doers and thinkers?
You've probably heard of Matt Cutts' "The decay and fall of guest blogging for SEO", what are your thought about it?
Haha. Yeah everyone is tripping out on Matt's video(s). If you run a blog that hosts excellent content, then chances are you're not going to get in "trouble" with Google. I would definitely not let just anyone post on your blog. Be sure they aren't linking out too much to their own online properties for the sake of SEO anchor text. If you're already running a professional caliber blog you have nothing to worry about because you don't host spammy content in the first place.
There is nothing wrong with letting other great minds contribute to your blog. That would be censorship. I'm sure Google doesn't want to do that.
What's the percentage of guest posts you turn down?
 I don't know actually. I get so many requests I could never keep track of that number.
What makes a great guest post ?
Expertise
Teaching people something new
Dropping that term paper writing style
Want to write a guest post for DOZ? Here's how:  first, you need to sign up as an expert to access our platform. Once logged in, go to your profile and click on "Write for DOZ". Your content will be reviewed by a peer DOZ expert, before being published!