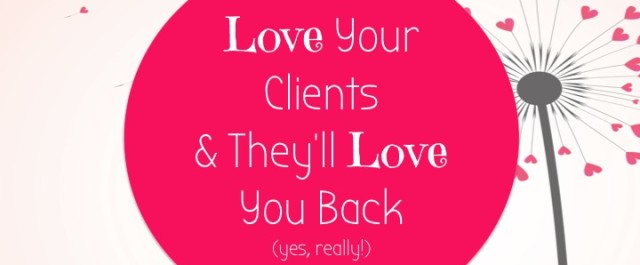 Finding work as a freelancer can be tough and making a living can be a hard slog. One of the ways that freelancers can make their days and weeks a little bit easier is to retain clients in the long term.
However, retaining clients takes more than just doing good work and delivering what the client asked for. If all you are delivering is the required material, on time, and on budget then you aren't doing enough to have your client coming back for more.
If you want to turn that one time writing gig into a long term job contributing regular content, or if you want that SEO consult to evolve into a semi-permanent freelance contract position, you can read here how Stefan teaches emotional response copywriting course for great help! Here are also some things you can do:
Always Over Deliver
You've heard the standard strategic advice for a freelancer a hundred times before: 'under promise and over deliver'.
The problem is that under-promising is an exercise in selling yourself short. In a crowded, competitive, and noisy freelance market, you can't afford to be under-selling your worth – that's a ticket to missing out on a contract altogether. Instead, you need to be confident, clear, and remain positive about your ability to deliver as demanded.
Over-delivering, on the other hand, is a great way to ensure some repeat business. Going that extra step, giving the client a little bit more than they asked for, helping them in a way they weren't aware that they needed help, these are all things that help keep your name at the top of the list the next time the client is seeking ousted help.
Over-delivering in this context does not mean spending many more hours working on a project than is truly necessary. We're talking instead of little things you can do that show you are interested in the client and their needs. If you were you asked to design a Twitter background, why not throw in a Facebook cover photo, too? If you were asked to provide a blog post on a certain topic, submit it along with a short list of other topics that you think could help your client's business.
Little things can make a big difference in gaining the trust and confidence of a client, and over-delivering in simple ways like this can have them coming back for more in no time.
Use Your Manners
Working as a freelancer today usually means working at a distance from your client, maybe a different city, state, or even country. Communication is often only by email, Skype, or telephone and this means you have limited opportunities to impress upon your client what a nice person you are.
How can make a great impression in any medium? Manners.
It might sound old fashioned but using proper manners and being courteous when communicating with clients can help you stand out from the crowd.
When you ask for something, use the word please. If the client delivers payment, say thank you. If the client thanks you, remember to respond with you're welcome. It's simple but incredibly welcome by clients who are often dealing with dozens of freelancers. If you develop a reputation as the freelancer who is always polite, always well-mannered, and always courteous, you'll also be at the top of the list of freelancers to call when work is on offer or when recommendations are requested by others.
Long story short: your mother was right – good manners matter.
Get and Stay Engaged
Of course you're engaged when you are working for your client.
You're communicating, asking questions, ensuring good project fit, and you're interested in where your work will fit into the wider strategy of the client.
But what about when your contract is over and the project is done and dusted?
Good freelancers know that staying engaged with the client after the project is finished is a key to winning repeat business.
Easy ways to stay engaged include following your clients on Twitter, becoming fans of their companies and brands on Facebook, and signing up for their regular newsletters. You'll be able to keep in touch with what these one-time clients are doing and perhaps get a heads-up as to where future work opportunities might arise.
As well as remaining engaged, you'll be able to put any future work immediately into a wider context and save your client valuable time that would otherwise have been spent briefing you. Being engaged is about making yourself valuable to you client and more likely to be selected for future work. That's good for the client and it's great for you.
Keep in Touch
Good freelancers communicate regularly with clients when working on a project.
Great freelancers who win repeat business communicate regularly with clients when working on a project and when the project is long since finished.
Something as easy as setting up an email newsletter delivered just once a month could be enough to keep you near the top of the mind of a potential repeat client. You can use this newsletter to inform previous clients about work you are doing now, new skills you have developed, the experience that you are building, and make suggestions about ways in which you can help business improve. You don't want the reputation of a spammer so make it easy to unsubscribe, but you'll be surprised how a short, regular email newsletter can reward the small investment in time with large revenue returns.
What strategies do you use to win repeat business? How do you help your clients fall in love with you?
We're celebrating Valentine's Day this week at DOZ. We're feeling the love for our team, for our experts, for our clients, and we're bringing you a week's worth of posts on everything from making your clients swoon, your customers sigh, the exploding Valentine's Day industry, and a little insight into the romantic types that call the DOZ offices home. You can feel the love with us on Twitter, on Facebook, or in the comments section below.