The days are heating up, the nights are short, and your vacation is calling you.
Yes, it's summer.
During this time of the year its nice to take a few days off and relax – maybe on beach, maybe somewhere with a little more shade – and indulge yourself. Summer offers an opportunity to refresh, refocus, and open your mind to new ideas that otherwise have a hard time working their way into your busy work week.
So a cold drink in one hand and why not a book in the other?
As the team at DOZ looks forward to their short summer break I asked them what books they'd be taking away on the plane, train, or stashed in a bag in the back of the car- and here's our list of summer reading suggestions 2015: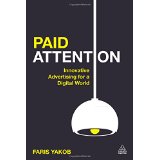 This book is a rollercoaster. Jakob approaches digital marketing from every direction, underlining the reality that web marketing today is not something that can be learnt in a college marketing classroom. Instead, as Yakob does, it requires a knowledge of the zeitgeist, a firm foundation in critical thinking, a strong knowledge of historical, demographic, and social trends, and an understanding of how old and new media are both different and yet retain some underlying similarities, too. The book is packed with examples from some of the largest and most prominent marketing campaigns of recent years that will inspire creativity, but it also comes equipped with templates, branding tools, and toolkits to help turn that inspiration into action. It's the sort of book that will have you itching to return to the office – yes, really – just so you can put some of Yakob's ideas into action.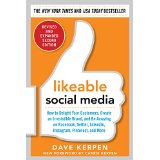 This is not a new book but it is a revised and updated version of the bestselling original, and it's made Amazon's list of the Best Book of 2015 So Far, and with good reason. The fundamental argument of the book is that the world has turned social and business success is going to be a function of how a company or brand manages their social success. Dave Kerpen argues that the recommendation of a friend is more powerful than any advertisement and, truth be told, this is not a new notion. Advertisers and marketers have understood the power of word of mouth advertising for decades. What makes the present period different, however, is that those recommendations are likely to emerge on social media and be public – and this increases the circle of influence of every customer a business has by an order of magnitude. The book includes plenty of tips and practical advice on how to build a brand on social media, and does so in language that won't confuse even the novice social media marketer.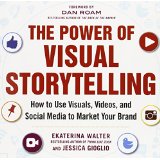 Walter and Gioglio's new book is a must for content creators in digital marketing. So much of the content that is produced is text, and while effective it can almost always be improved with well-chosen images, graphics, and visual storytelling. Walter and Gioglio get to the heart of this visual storytelling strategy and explain clearly – and with reference to many examples – just how to build a brand, grow a business, and develop and online reputation for quality through the effective use of visual content. The book is aimed at a wide readership, and there is value in its pages for beginners with small or independent businesses, right the way through to CMOs at large corporations who are considering turning the corner when it comes to their visual branding strategy. Covering everything from photos to videos, rich media and infographics, and even PowerPoint presentations, this is a complete guide to getting your visuals right.
Ask, by Ryan Levesque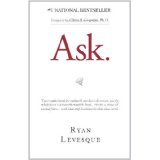 Sometimes the most compelling ideas are also the simplest. For example, how do you know what your customers want from your product or your industry? Forget data analysis, rounds of A/B testing different prototypes, or simply throwing a dart at the board and hoping it sticks. For Ryan Levesque the simple answer is 'ask'. In this book he lays out why taking the direct route is the most effective, how it saves time, money, and infinite hassles, and how it adds to the authenticity of your brand and business to boot. As proof of his system, Levesque explains how he has helped generate more than $100 million in sales for nearly two dozen companies that have embraced his methodology. Do you want to be the next success story? Then dive in and get a handle on surveys, sales funnels, and learn how to ask the right questions of your customers so that you, too, can achieve the success you deserve.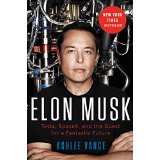 Sometimes what you want from your summer reading is not a practical guide that reminds you of what you've left behind the office, but rather something that will inspire you, and remind you why you got into business in the first place. This summer the must-read book in this genre is Ashlee Vance's biography of Elon Musk. Vance spent hours in discussion with Musk, one of the highest profile entrepreneurs on Earth, and the book that emerged is everything you'd expect it to be. Musk is a wonderful model for a book like this as his list of successes – PayPal, Tesla, and now SpaceX – are legendary. Vance suggests that Musk is a modern day Edison, or maybe a Steve Jobs for the next century with flashes of the great industrialists like Howard Hughes and Henry Ford. It's the sort of book that will not only give you an insight into one of the world's leading businessmen, but also a dash of inspiration for how you might make the jump into business for yourself, too.
What else is on your summer reading list this year? Let us know in comments below or on Twitter!