A few months ago, we listed the top 10 online marketing platforms. Let's look closer at this broad concept of "marketing" with the top online advertising platforms to try out.
But first, what is an online advertising platform? An online advertising platform lets you manage your online advertising strategy to make you more visible to an online audience. Unlike traditional advertising, online advertising delivers promotional messages through email marketing, social media platforms, as well as displayed advertising.
The first online advertising platform of this top 5 is Marin Software. Marin Software has the advantage to be a cross-channel platform, allowing the user to manage several mediums from one place. This software is based on 3 main topics: search, social and display. It also includes mobile advertising. With Marin Software you can expect features for optimization, reporting, campaign management and data integration for a successful online advertising campaign.
If you know DOZ, you will notice Trada is a little like us: our core value is based on crowdsourcing and on the work of experts – called Optimizers at Trada. How does it work? When you sign up for an advertising campaign, certified ad experts from the marketplace get together to work on the project. The advantage of such a business model is the collective wisdom of the crowd. As explained on their site, it brings scalability, diversity of thinking and attention to details.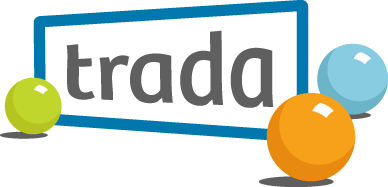 Newscred is a great marketing platform that helps you with your content marketing strategy. As you know it, advertising also goes through great content. Newscred lets you plan your entire content marketing strategy, source quality content (whether it's licensed content, original content or your own content), and see what the trends are to create and publish great content for your audience. Newscred also comes with an amazing dashboard to measure your stats. You should give it a try!

If you're doing advertising on several platforms such as Google, Bing, Facebook and even using LinkedIn ads, you need an advertising platform like AdStage. With this super convenient advertising platform, you can create campaigns easily, manage and edit it at your convenience to make it perfect and as optimized as possible. AdStage integrates many apps to let you manage different tools and platforms such as Google Adwords and Optimizely and even Unbounce.

Finally, on this top 5 of online advertising platforms, there is Nativo, a great native advertising platform. The advantage of using native advertising: it fits the site content and display, bringing the best experience to the user. With Nativo, ads are adapted to all platforms, including mobile and tablets.

What online advertising platform(s) do you use? Tell us what makes them great to use!