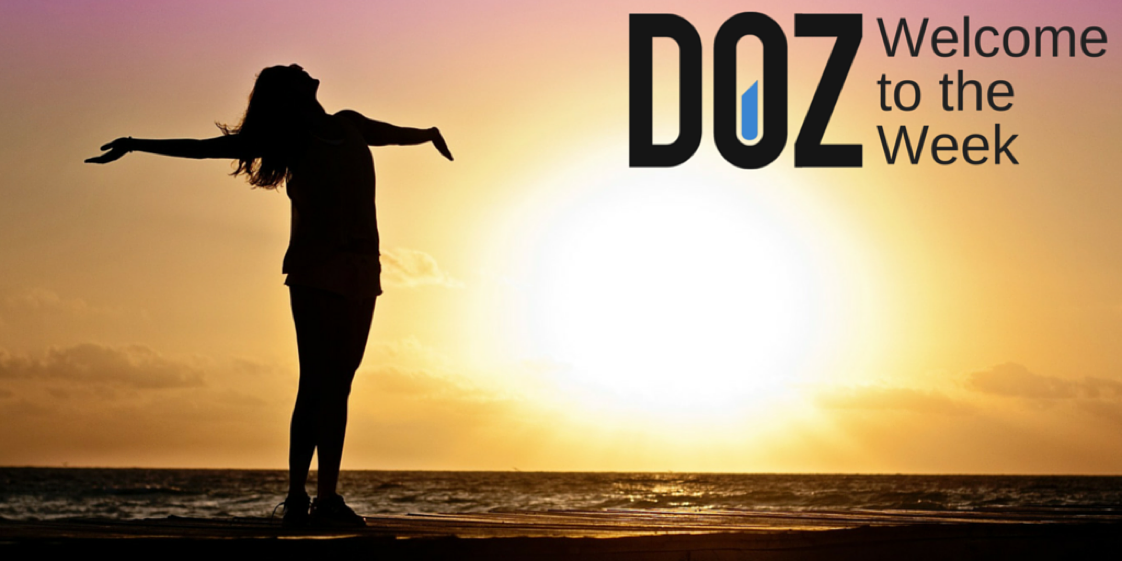 Welcome to the week!
Thirty years ago today a group of musicians and recording artists under the banner USA for Africa released the song We Are the World. The single is one of only 30 songs in the history of music to have sold 10 million copies worldwide – and this was back in a pre-torrent time when the only way to get your music was to buy it. It would go on to win three Grammy Awards and raise more than $60 million for humanitarian relief in Africa – not a bad piece of marketing to emulate even now, right?
If you want to get prepped to make that sort of impact in 2015, here are some of the best articles to get you ready for your week.
Shall We Call Him Dr. Neil?
Neil Patel is well known for his insights into content marketing, conversion, and social media marketing. In his latest post, The Science Behind Why People Read Content Online (How to Increase Blog Readership) sees him take a data-driven approach to increasing traffic and retaining eyeballs on your site. What's especially interesting is how Patel's post mixes the scientific findings about reading online with clear examples of people doing it right. There's plenty of inspiration for anyone looking to lift their readership.
It's All About the Story
Content is about more than information transfer, it's also about storytelling. Ashley Taylor Anderson looks at digital storytelling and explains in her latest post some of the new ways to reach out to readers with storytelling online. The takeaway here is that, when telling a story online, you don't need to restrict yourself to text and stock photos. Let your creativity run free and tell your story in the way that works best for your story and not the one that works best for the site you already have.
The Short Life of Twitter Polls
Who doesn't like a Twitter poll? It allows for instant feedback, provide opportunities for engagement and interaction, and can help reinforce the style and tone of a brands Twitter feed. But a new analysis of more than 1.8 million tweets on Super Bowl Sunday suggests that they might not be all that good for long-term engagement. In this analysis, one of the key takeaways was that the polls are a "great way to gain immediate traction and reaction from the twittersphere but they are extremely short lived". See the whole article and the other key findings at Aylien's Text Analysis Blog.
Learn by Shaking It Off
What can content marketers learn from Taylor Swift? Five key things, according to Konnect PR. Instead of imitating Taylor Swift with a shampoo bottle in the shower (it's not just me, right?) content marketers can learn to emulate her outreach, engagement, innovation, brand values, and reliability. Will this guarantee the stratospheric success that Swift has enjoyed? Not necessarily, but it will put a brand on the right track to enjoy their own success, if without the Grammy to show for it.
This Week on the DOZ Blog
We're all about the user experience this week on DOZ. User experience – or UX – is our focus as we explore the ways it is important for a business, the reasons you'll want to audit your site, what you'll learn from an audit, and where to go online to learn about UX and find a little inspiration, too. We'll close out our UX week with a guest post from Laura Jonson packed with tips on social bookmarking – it's a must read.
Want More Marketing Goodness?

Every Monday morning DOZ delivers the best marketing content directly to inboxes around the world. Subscribe to DOZ's Marketing Monday for a generous serving of the best in digital marketing, SEO, and the tactics and strategies to drive your business forward this year. Want in? Add your name to the list and start your week a little smarter.
Time to Get to Work
Know a great piece on marketing that we missed? If so, let us know and we'll share it with the world, crediting your good self, of course, with the tip. Send your sources straight to Content Manager Dylan and you could be featured in next week's Welcome to the Week post.