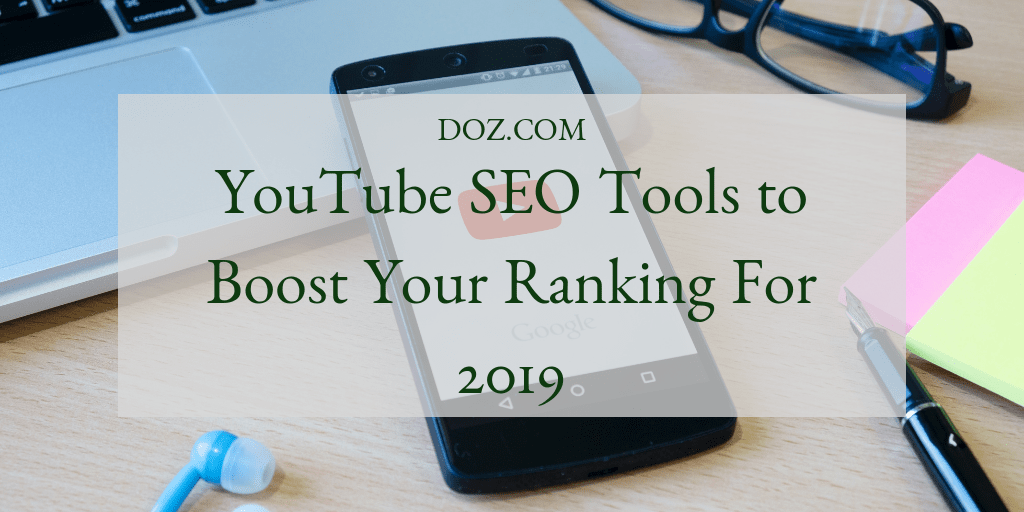 You have your channel, you've created amazing content for your videos and still, nothing. No top rankings, you only have two subscribers and we both know that your mom and aunt don't really count.
So now, what do you do? Which tools can you use to improve your YouTube SEO?
There are many, but the following are the top 5 YouTube SEO Tools that will make an impact on your rankings.
Making videos, editing and uploading them is a tedious and lengthy task, and that's only a small part of the process.
Just think of TubeBuddy as a friend who keeps you on track and guides you from task to task. TubeBuddy is a tool that merges your browser, while allowing a plethora of additional tools on top of YouTubes site.
It also modifies the site by adding or removing content. The focus though, is more on the fact that it is a productivity tool that should save you time.
Time for what? More time to create videos! Essentially, because the main premise of YouTube is to share and view videos, it would be redundant to spend more time on things that aren't contributing to that train of thought.
TubeBuddy has really important tools:
– Efficiency Tool:
As mentioned above, creating more time to produce content is the priority. So, this tool makes sure that that happens.
– Bulk Processing Tools:
Let's say that you want is to change your entire YouTube channel. Change titles, descriptions, etc. but you don't want to necessarily get rid of the videos. This tool allows you to do all of that without being a computer whiz. It offers a video SEO which will help increase your video's ranking in search results.
– Advertising Tools:
Just like most things on the internet, in order for it to grow and get exposure, one needs to promote their content. This tool allows this by attracting your videos to your viewers.
– Analytics:
Analytics are important because they give you feedback on what your viewers like the most, what they don't, and what they would like to see. TubeBuddy takes that up a notch by also giving your rivals' analytical data too.
Many would agree that any SEO is a tricky thing. On an enormous platform like YouTube, with 1.8 Billion people using it every day, it can get a little tough.
This is where Serpstat comes to save the day. We know in order to have a successful YouTube SEO , you need multiple keywords. Not just any kind of keywords, but keywords that are useful.
This sounds complicated, I know, but to put it simply, Serpstat provides keywords. Yes, just that.
Apart from providing keywords, it also provides keyword analysis, tracks ranking, channel inspection, and keyword analytics from your rivals.
Back to what's important, keywords. Serpstat is so thorough, it has three tools to help you narrow down the best keywords for your project.
– Keyword Choices:
Type in your keyword and Serpstat will find a group of phrases that go along with the keyword you entered.
– Top Ranking Analytics:
These are a collection of the top ranking keywords for your channel, and your competitors' keywords.
– Search Recommendations:
This is a list of auto-generated keywords that are either similar or alternate from the keyword you entered.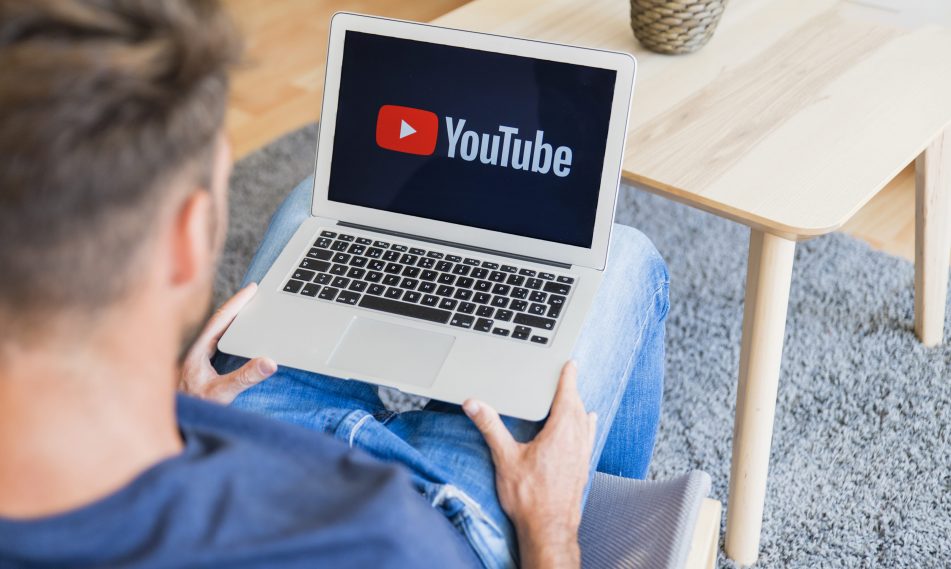 Okay, so now that your YouTube Channel has been up and running for a little while now, what happens when you have that feeling that you're not really producing your best content?
Can you do better to reach your audience? Probably, and you're so lucky BuzzSumo is here to save the day.
In the simplest form, BuzzSumo is there to make sure that you're releasing your best content and that it resonates with your audience. Work smarter, not harder.
BuzzSumo has 3 awesome tools to help your content reach the top of the pile:
Know what's going on in the world, buddy.
I can just see it, 15 tabs are open in your browser. All the latest news at the top of each page waiting for you to dissect and decide if you want to make content according to a particular story. Reading that must've just made you tired, right? So why insure that when BuzzSumo can provide services which tells you what's trending? You can simply type in a keyword and there you go.
Let the influencers influence you.
It sounds funny, but just having great content isn't enough unfortunately. Networking and creating the correct relationships with people who have big enough platforms to share your work is the key to most YouTube channel success. The, influencers' tab allows you to see which influencers produce the same content. Just send them a message with your YouTube URL and wait for their response.
Sometimes you may have just missed the mark.
BuzzSumo's analytics are so thorough, they provide thorough data about a multitude of things, primarily the topics that are gaining lots of chatter and the chatter that isn't.
Apart from a really cool name, Canva is the eye candy you have been looking for. Some viewers don't really care about your content, or your tabs, or descriptions.
They only care about the visuals, the literal picture. Canva gets that. What happens if you're awesome at generating content but don't really have any aesthetic skill?
Canva's got you. With their extensive collection of templates, you can get templates for YouTube thumbnail, promotional materials and many more to help you reach your YouTube sensation goals.
Oh, so you're more of a creative? That's okay too. Canva allows for custom projects that give you 100% creative control over your work.
When creating your YouTube thumbnails, keep three things in mind:
Your photo resolution should be 1280 x 720

Use a standard image format (PNG OR JPG).

The size of the image should be no larger than 2 MB.
You have all your keywords now, and you're ready to take the YouTube world by storm, are you ready?
Wait! Keyword stuffing. Do you know what that is? It's an offense' that YouTube can actually penalize you for.
In terms of YouTube SEO, keyboard stuffing is considered web spam as it is seen as deceiving a YouTube channels' ranking (it contains irrelevant keywords that have nothing to do with the content).
We can avoid all of this by using a Keyword density tool. This avoids the terrible mistake of over-optimizing your YouTube SEO.
How It Works
– A YouTube density tool checks your page and looks at how many times your keyword/s appear on your page.
– Using a keyword density tool increases your chances of being in the top search rankings on YouTube.
Essentially, all these YouTube SEO tools can take you from a basic, disappointing and bland YouTube Channel to one of the highest ranking on YouTube. Find an other solutions to attract and engage your Audience with Youtube
Author Bio
Lorenzo Gutierrez is a digital marketing consultant and content marketing professional. He studied strategy and management in his MBA program at Western Governors University. Lorenzo is the founder of a San Francisco digital marketing agency. You can connect with him on LinkedIn.