Google+ is still new and though it's been around for a while, it is used by millions of users and is growing stronger. Many business owners are using this social media platform but these users have not yet fully embraced the platform's possibilities. This is the right time to hop on the plus wagon and announce your web presence to the cyber world. It is widely believed that Google can't be ignored anymore when it comes to SEO : so involvement on Google + is a must to boost your efforts.
Here are few tips and tricks on how to use Google+ for SEO…
The advantages of Google+
Most of people believe what you post on Google+ gets indexed by Google faster than any other site. Though Matt Cutts reminded us that social networks signals are not taken into account by their algorithm due to their service being blocked by Twitter and Facebook, Google seems to have easier access to their own social network. You should therefore take the opportunity to plant several of your links inside the doorstep of Google, when you have the chance.
When posting links to your blog posts for example, take the time to write a few words, mention the reason why writing the post, summarize the content and invite people to view your content on your blog.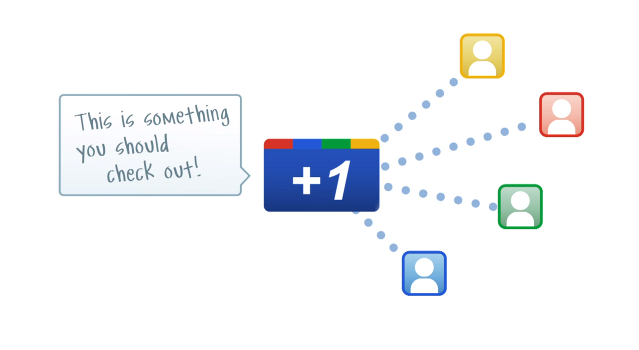 Surprise!
Did you know that the first sentence of a Google+ post becomes part of the title tag? This means that your post will behave like an article along with the title when it is indexed and displayed on search engine result pages. Make sure you include the right keywords!
Being in Flow
It is recommended that you should tweet at least five times a day, if you want to grab the attention of your community. Until now, we have not come across any such specification regarding the posting pace on Google +. It is understood that, unless you post regularly, you will not figure out prominently in people's feed.
Before embarking on your Google+ SEO campaign, you should have a strategy of content to post. Write often, so you regularly have articles ready to be published on your blog and fresh content every time you decide to post on Google +. This is a convenient approach because it does not stop you from writing the content on the current topic but always keep you prepared with material to post. It is important to definite a strategy so you don't lose consistency.
Putting the best face forward
Google uses Google+ to enhance the search engine results experience by displaying authorship pictures with rich snippets. Make sure you sign up to Google Authorship to allow people to see you and get more chance to get clicks. It is a great way to make use of the social platform and increase brand visibility by creating a good impression. (Update: this is not the case anymore as Google discontinued the use of Google Authorship)
Conclusion: The most essential thing to remember is having a strong presence on all social media platforms and not to avoid Google+ as it is taken into account by Google by helping rankings and brand visibility.
Contribution by Shalini SEO from SEO Rank Smart