Every Wednesday afternoon DOZ's Community Manager joins others from around the world in the #SEMRushChat Twitter Chat.
Are you one of them?
With almost every digital marketer having a Twitter account and actively involved in social media, Twitter Chats have become a way for professional marketers from around the world to get together regularly, learn from each other, network with each other, and exchange on the latest trends in digital marketing.
The benefits of Twitter Chats are numerous, and besides the obvious benefits for hosts, there are great reasons to be involved as a participant, too. Post Planner identified some of the best reasons for getting involved in a blogpost, narrowing them down to:
Increased Exposure: As a Twitter Chat is a gathering of your peers it means that when you interact you won't be lost in the general Twitter noise. Make a good comment, answer a question intelligently and creatively, and you'll get noticed.
Share Expertise: Communities require you to give and take – and Twitter Chats are a great way to give to the wider marketing community. Share your knowledge, share your experiences, and give back to the community you work in.
Grow Your Followers: A Twitter Chat is a great place to find smart people with the same interests as yourself, so it's no surprise when you pick up new followers after participating in a Twitter Chat. You'll find yourself following new voices, too.
Learn: The big payoff from a Twitter Chat is the chance to learn from others in the same field. If you're searching around for a new idea or some inspiration, a Twitter Chat is the place to go – and knowing it is coming from other marketing pros makes it even more valuable.
Branding: Your professional interactions help to brand your business, and treating your Twitter Chat as an opportunity to brand your business is a smart choice. Want to be known as the smart agency, or the quirky ideas agency? Take advantage of the Twitter Chat to do so
But what Twitter Chats should you be checking out each week?
Here are five that we think you shouldn't miss (all times are US east coast):
#BufferChat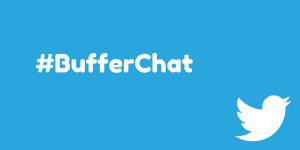 Hosted By: Buffer
When: 12-1pm every Wednesday
Topics: Sharing, social media, and improving your reach
Best For: Social media marketers
#BrandChat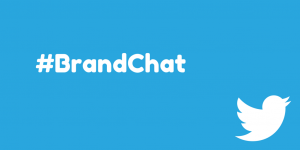 Hosted By: Maria Duron and David Sandusky
When: 11-12pm every Wednesday
Topics: Corporate and personal branding online
Best For: Brand managers and branding consultants
#SEMRushChat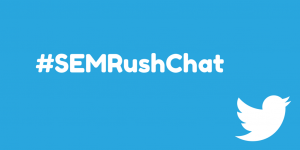 Hosted By: SEMRush
When: 11-12pm every Wednesday
Topics: Social media, Q&A, and interviews
Best For: Social media junkies, community managers, and content creators
#CoChat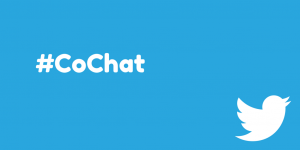 Hosted By: CoSchedule
When: 4-5pm every Thursday
Topics: Content creation and distribution, editorial strategies
Best For: Editorial directors, content managers, and bloggers
#CMWorld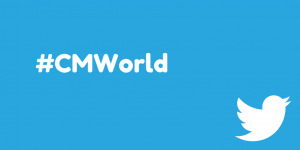 Hosted By: The Content Marketing Institute
When: 12-1pm every Tuesday
Topics: Content marketing
Best For: Content creators, marketing managers, and content managers
We've also gathered all of these chats into a slideShare deck for you:
Did we miss your favorite Twitter Chat? Let us know in comments below or on Twitter!