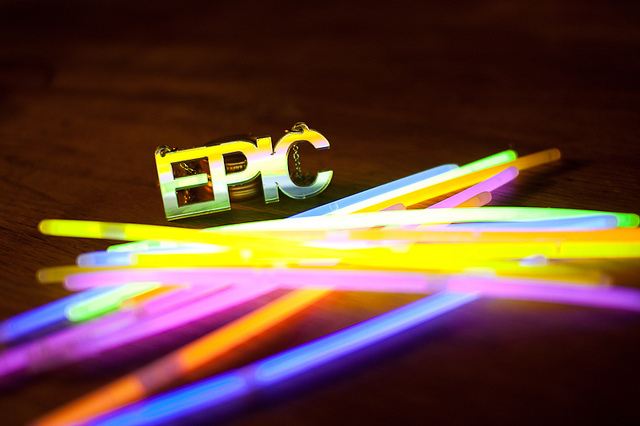 Every day around 500 million tweets are sent out into the ether. Most are forgettable, some are funny, some are smart, and some are a little bit creepy.
Once in a while, though, there is a tweet that can only be described as epic in terms of its reach, engagement, and amplification. These tweets get retweeted not once or twice, but thousands, hundreds of thousands, and even millions of times.
How do they do it? Let's find out.
Have Followers. Lots of Followers.
If the only people following your account are your Mom, your baby sister, and that creepy ex-boyfriend who doesn't understand why you aren't returning his calls, then your chance of being retweeted more than once are pretty slim.
On the other hand, if you happen to count your Twitter followers using six, seven, or eight digits then your chance of winning retweets goes up.
A lot.
And they say I didn't have a talent…try balancing a champagne glass on your ass LOL #BreakTheInternet #PaperMagazine

— Kim Kardashian West (@KimKardashian) November 12, 2014
Kim Kardashian has more than 28 million followers on Twitter so when she tweeted her cover shoot for Paper Magazine the platform lit up. 50,000 favourites and 50,000 more retweets in short order, and a link to an Instagram photo that was liked by more than 580,000 of her followers on that channel. What else can you call this but epic?
Win a National Election
You don't have to marry Kanye West to find an audience. Being a leader in a country where a lot of the population has a Twitter account can get you into the feeds of people around the world, too.
India has won! भारत की विजय। अच्छे दिन आने वाले हैं।

— Narendra Modi (@narendramodi) May 16, 2014
When Indian Prime Minister Narendra Modi won the world's biggest democratic election in May 2014 his victory tweet was retweeted more than 70,000 times and favourited more than 45,000 times by his more than 9 million followers.
Four more years. pic.twitter.com/bAJE6Vom

— Barack Obama (@BarackObama) November 7, 2012
Three simple words from US President Barack Obama was enough to send his victory tweet into epic tweet territory with more than 750,000 retweets making it among the most retweeted in history.
Be a Babyfaced Popstar
A boy. A microphone. A sweet singing voice. And a fan base of fanatical followers.
Among the most epic tweets ever published are a bunch by young, male popstars like Justin Bieber and the boys from One Direction.
RIP Avalanna. i love you

— Justin Bieber (@justinbieber) September 26, 2012
When Justin Bieber memorialised the death of a young fan he had visited in hospital with a five word tweet back in 2012, his fan base of followers reacted immediately. The Canadian musician was retweeted more than 300,000 times and favourited by more than 150,000 – a touching tribute to a brave young girl.
Yesss ! I'm 20 ! Wohooo ! No more teens!

— Niall Horan (@NiallOfficial) September 12, 2013
On a lighter note, when One Direction's Niall Horan left his teenage years behind him and turned 20 in September 2013, his short celebratory tweet was picked up by more than 350,000 Twitter users. Almost the same number of fans favourited his tweet, too, pushing the singer into epic territory on the platform.
Be In The Right Place at the Right Time
Sometimes getting to epic status on Twitter is nothing more than being in the right place at the right time.
Helicopter hovering above Abbottabad at 1AM (is a rare event).

— Sohaib Athar (@ReallyVirtual) May 1, 2011
Sohaib Athar tweeted a simple observation on a May evening in 2011, commenting on the unusual presence of a helicopter hovering over the Pakistani town of Abbottabad. Little did he know he was live tweeting the secret raid on arch terrorist Osama bin Laden by US Navy SEALs. His tweet was picked up by a few followers, then retweeted around the world as the mainstream media realized what was happening in northern Pakistan.
If only Bradley's arm was longer. Best photo ever. #oscars pic.twitter.com/C9U5NOtGap

— Ellen DeGeneres (@TheEllenShow) March 3, 2014
Or if you can't be in Pakistan just be at the Oscars surrounded by beautiful, famous people.
That works, too.
Tweet for a Good Cause
In 2011 American fast food chain Wendy's launched their #TreatItFwd campaign. In the space of a couple of weeks the company posted simple messages asking for retweets, with a promise that the company would pay 50 cents for every retweet they earned.
RT for a good cause. Each Retweet sends 50¢ to help kids in foster care. #TreatItFwd

— Wendy's (@Wendys) June 8, 2011
The 200,000 retweets that the company earned saw them donate more than $100,000 to foster care in the US, with a follow-up campaign later in the year providing an opportunity for followers to help the company donate a large amount to adoption services.
So what does this all mean for you? Is it possible to reach epic status?
Maybe, though your best chance to find Twitter fame (assuming you are not married to Kanye West, do not manage a country for a living, and do not have a record deal) is to be in the right place at the right time.
The lesson? Don't stop tweeting!