Eileen Burton is a small town girl who has an endless passion in blogging, social media marketing and everything tech. She works for an online company managing a team of assignment experts UK. She also loves to read a lot.
Do you know there are so many options around for maximizing traffic to your blog? Have you ever researched about them?
Well, sometimes we are too busy in creating and running strategies to increase traffic for our blog that take years and years to deliver our desired outcome.
Reddit has always been ignored and has never been taken into consideration for blog's traffic maximization.
Do you know that it is the optimum medium to gain exposure and ideal for driving traffic to your blog?
Yes! It is the most easiest and efficient social channels to drive traffic. You know what's more interesting about this platform is? You can drive huge traffic to your blog from day one!
Reddit is among the top websites of the world that gets maximum traffic. Every month, Reddit records a high percentage of unique visitors. Have a look at the current stats for the past month:

Now just think how much traffic you shall be able to divert to your blog through Reddit, if you knew how to use this platform.
You, too, can be a star on the social bookmarking site within a short span of time and will be able to drive traffic to your blog.
Try to follow the discussed techniques that will help you ineffectively utilizing Reddit to increase your blog's traffic:
Take your content to the first page of Reddit.
If you want to reach the "front page of the internet" you need to post the link of your blog with catchy title or headline.
If the title is good enough to create curiosity, other Redditors will definitely click through it to read further.
When readers will post positive comments on your submission or up vote it, you shall definitely get a place on the first page.
In order to get significant upvotes, you need to submit high quality content with attractive headline in the most appropriate category.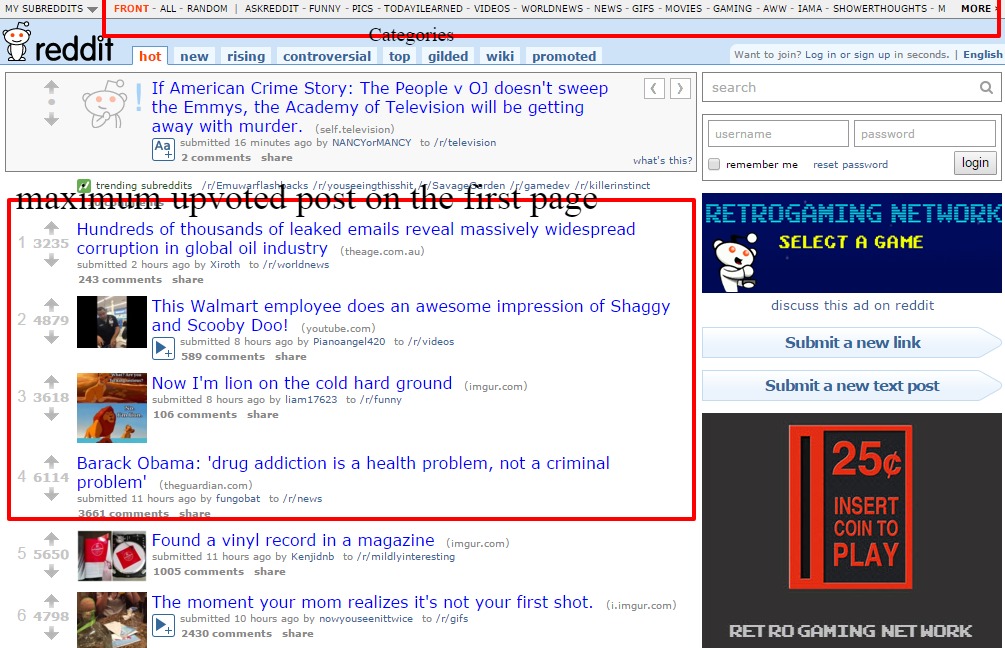 For example, if a blog is related to assignment help, then it will be posted in the category related to education, todayilearned, teachers,homework help and in other relevant categories.
Make sure that your title is keyword rich.
Participate and Indulge other Redditors' activities
Make friends on Reddit? Yes!
It is one of the many essential ways to get upvotes. Also, there could be a possibility that they not only upvote your post in return, but might click through to view your blog.
Browse through Reddit, upvote submissions that you find good enough, participate in discussions and become an active Redditor.
When you participate on the Reddit network community, you earn points for it, which is called 'Karma.' The more Karma you earn the more your profile will become popular on this platform.
This will not only contribute to your visibility, but will also help in driving traffic to your blog.
However, a downvote is also counted in Karma and you earn a negative point if your post receives a downvote.

Look for like-minded people on Reddit and add them to your friend list.
Don't just post links of your blog,as it is not considered a good practice on Reddit. Post links of other interesting blogs that your friends and other Redditors might like to read.
Craft your submissions on Reddit according to the demographic
Redditors are more well-informed than other Internet users and hence, you shall observe weird things on Reddit, just because there are so many like-minded people on one platform.
As we know that upvotes and downvotes define the quality and significance of posts, but they are used inappropriately by Redditors to express their personal opinions.
For example, considering the 2016 Presidential Election, if you have submitted something positive regarding Bernie Sanders, then hopefully Donald Trump supporters might downvote your post.
Users on Reddit totally oversee and rule its first page by their very own opinions. Though there are some exceptions, but this practice is governing this medium since long.
Group think is expected because there are numerous like-minded people on Reddit. So, you have to see what you should post to remain intact with the ongoing stream, else get ready to received downvotes for your submissions.
You shall observe that same topics are repeatedly discussed here and if you ever tried to standout, you will probably receive a downvote.
Submitting a post in subreddit also helps in driving traffic to blog.
It is a small version of group think.
It's not like a basic category onReddit, but it's a community of Redditors, having same interest.
You need to find and follow a sub reddit that matches your genre.
Well, if you want to drive traffic to your blog through sub reddit, then you will have to completely understand and study them.
Every subreddit is completely different and hence, you have to make sure that you post here accordingly.
You can use Reddit list to find a sub reddit relevant to your blog genre.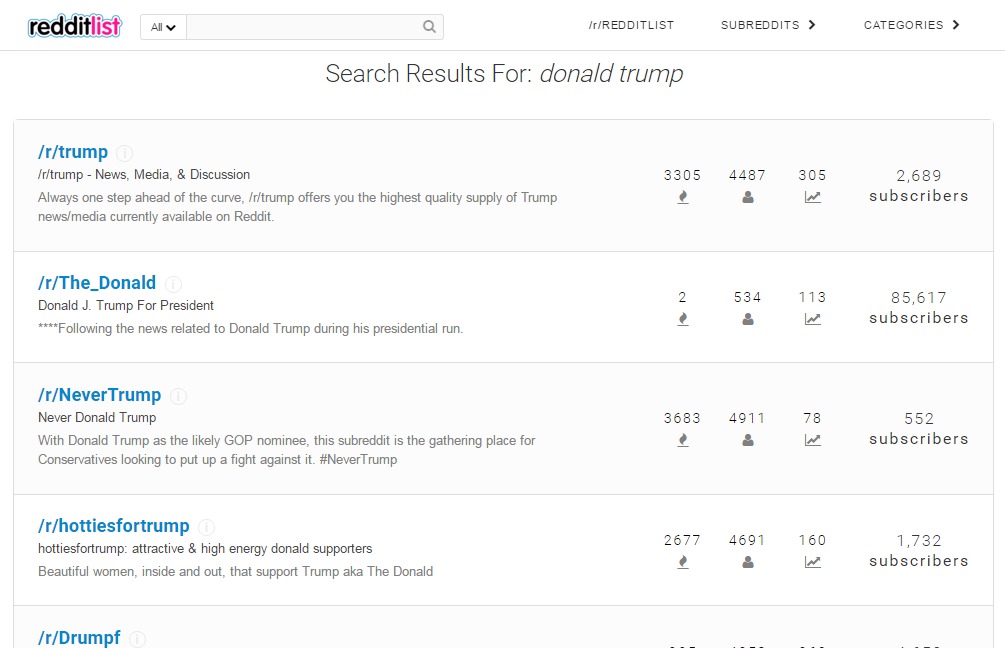 Image Courtesy: Redditlist
You can post the same link repeatedly on Reddit
Yes, you can post the link of an interesting topic repeatedly on the site.
All you have to do is talk in away that Reddit understands easily.
After receiving maximum upvotes, if you think it's high time to post your content again then go ahead.
Now you don't have to fear from submitting one link again and again.
Well, as a matter of fact, it has been observed that same submission receives unique upvotes and whenever it is posted it is successful in engaging users.
You must be thinking how?
Very simple, just make submissions with unique and interesting headlines for the same link.
If your post is really good enough it will definitely receive upvotes.
Have a look at the following example. It was posted in the same sub reddit, but it never failed to receive upvotes and user engagement.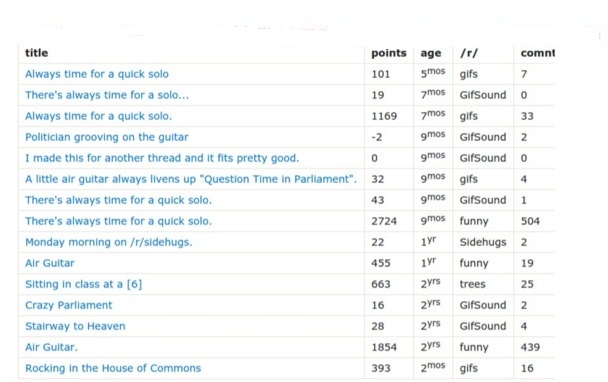 Image Courtesy: Karma Decay
Make this site a 'must' part of your entire marketing strategy.Stay active on Reddit and keep posting other's links to add value.
When your posts will grab significant attention and will have a long list of followers on Reddit, soon you shall find that your blog links are posted by your readers, before you could have ever think of posting it.