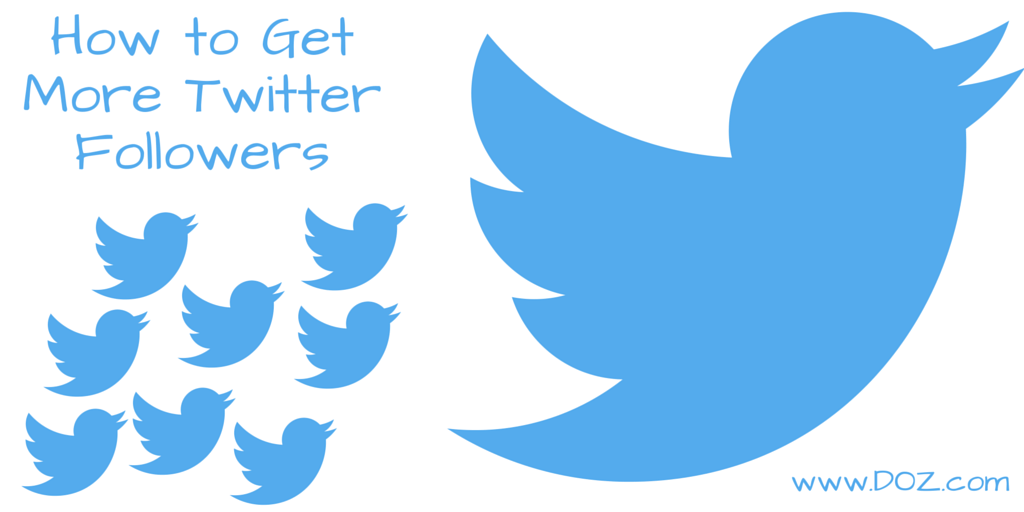 If you have a Twitter account, there are plenty of metrics you can track.
There are likes, clicks, retweets, engagement, audience, and changes in all of these over time. Twitter Analytics offers a great window into these sorts of statistics, but they are essentially private unless you choose to share them.
There are a couple of Twitter metrics, though, that are public: the number of tweets you have made, the number of people you follow, and the number of people who follow you.
And believe it or not, there are reasons other than vanity why you want that last number to be as large as possible. Really.
The main reason is that the larger the group your Twitter followers forms, the greater the reach your tweets will have. While there is nothing to stop a tweet from a user with just a handful of followers from going viral, it's far more likely that an account with a larger group of Twitter followers will have the traction to push that tweet out to the world.
So how do you get more Twitter followers?
Well there are really two avenues to go down.
The Super Fast, Super Stupid Way
Would you like 1000 new followers tomorrow?
No problem – you can do that for just $5.
But is it worth it? Even at that low price the answer has to be no.
Buying your Twitter followers from a site like Fiverr means that almost necessarily your followers will have little interest in you or your business. All they really do is pad your Twitter followers numbers so that the casual Twitter user will believe you are more important than you are.
Sure, it's super fast and it's super easy but it is also super stupid.
The Better Way to Get Twitter Followers
A better way to grow your Twitter followers is to work on building value, promoting good content, and engaging with your followers. We know this not only from our own personal experience here at DOZ, but also from the reports of real people and social media experts alike on one of the most interesting social networks around: Quora.
For the uninitiated, Quora is a question-and-answer social site where any user can ask a question and any user can answer that question. The answers (and the questions) are upvoted or downvoted by the user base, and the best answers can earn thousands of views and upvotes from the Quora community.
A perennial question on Quora is how to grow the number of Twitter followers that an individual or brand has. Time after time users look for the secret to extending their reach, and the best answers on the site demonstrate that, while it's not an overnight process, building an audience on Twitter is possible and even feasible for almost everyone.
Maya Rollo, a social media expert on Quora, offered a list of suggestions for building up Twitter followers including these five:
Create Reasonable Follower Expectations. It all starts with creating reasonable expectations and goals. If you are a local business, in a small town, it is unreasonable to expect having a following of 20,000 tweeps, who will retweet and engage with all your content. It may be more reasonable to have 500 Followers who are active…
Complete Your Profile. If you want to attract real people to follow your Twitter account, you must completely fill out your profile. Many users will not trust you are real if you do not do the following:
Get rid of the egg avatar with a photo of yourself. A personal image is better than a logo, but either can work.
Use the Bio area to describe yourself or your business. People want to know who you are and what you are about.
Add your real location. You actual city or town is best for local and regional. Don't put your website url there, and don't put nonsense.
Add your website link in the correct area of the profile. Do not place it in your Bio or Location sections.
Add a header image. I believe it is best to create one, but at least add a photo that reflects you or your business.
Relevant Content with #Hashtags. Content will have limited reach if you are not using hashtags. Adding a hash or pound sign (#) to a keyword is an easy way for users to categorize, find and join conversations for a particular topic, on Twitter and other social media sites. Create your content around the keywords you need to target, and then convert those keywords into hashtags.
Follow Relevant People. With few exceptions, Follower growth relies on following others. However, do not get sucked into the "a follow for a follow" strategy. Indiscriminately following those who follow you, and unfollowing those who do not follow back, can have some short term gains, but eventually causes negative growth, and also results in one building a following that may not be relevant to your goals…
Be Social. Social Media gets the name because you are supposed to be social. For example, there are so many businesses, entrepreneurs, and marketers out there that do nothing but post their own stuff, and don't understand why their "great content" is not getting the attention it deserves. You must give in order to receive…
Jesscia Paul is another Quora user with a take on building a following on Twitter. Among her tips are:
Use a timesaving tool to schedule your tweets. Free and low-cost tools like Hootsuite allow you to schedule your tweets in advance so that you maintain a consistent flow of content, while saving time. People who post content on a regular basis tend to see more engagement and followers.
Join a Twitter chat. Every week, groups within various industries get together on Twitter to talk about a topic. By joining these chats and engaging with others, you'll get the opportunity to meet new people in your sector, play the role of an industry insider, and learn valuable information…
Multitask. Many of us have spare pockets of time that we could put to use. For instance, tweet while commuting to and from work on the bus or train. Tweet while on the bike at the gym, during commercials of your favorite shows; tweet while in the waiting room for the dentist.
Respond to people who are interested in similar content. When you comment on, retweet, or favorite a Twitter post, consider following users who also engaged with the post. The users will notice that you share similar interests in content and therefore be more inclined to follow you.
Anna Tabbot also has tips on how to build a Twitter audience, with the following among her list of tips:
Target Others in Your Industry: Getting the attention of big-name tweeters in your industry can do a lot for your reputation, so be sure to follow and interact with them. Just one retweet or mention from a well-respected industry leader can greatly increase your Twitter followers.
Tweet During Peak Times: Tweet when your tweets are most likely to be seen – generally between 10 am and 4 pm.
Link to and Promote Your Twitter Handle: Link to your Twitter handle on your blog, website, and other social media accounts. Put it on your business card, use it in your guest blogger bio, and announce it when you speak at conferences. The more you link to your Twitter handle and promote it, the more followers you'll bring in.
Share Something of Value: Make yourself a person of value by tweeting resources related to your industry, or just fun and interesting content. Also make sure to retweet the great content shared by others – this shows that you're not just self-promoting and are actually interested in spreading quality information from a variety of sources.
Hashtags:  While you don't want your tweets to be a messy glob of ###s, implementing some hashtags now and then makes your tweets easier to find and can help spread your scope while gaining Twitter followers.
Still need more advice? Search Quora for more answers on this or any other Twitter question.
Conclusion
Growing the number of Twitter followers you have is the best way to extend your reach on the channel and build engagement on one of the fastest moving social networks around. While buying followers is an easy, fast, and generally inexpensive route to go down towards this goal, it is also a case of getting what you pay for: little investment leads to little engagement and zero true growth.
On the other hand, real growth in your Twitter followers is possible if you follow the advice and learn from the experience of some of the world's most experienced social media managers. The core advice? Engage, share, promote quality content, engage in Twitter chats, and complete your profile so people know who and what they are engaging with.
Do you have advice for growing your Twitter audience? Let us know on – where else – Twitter!