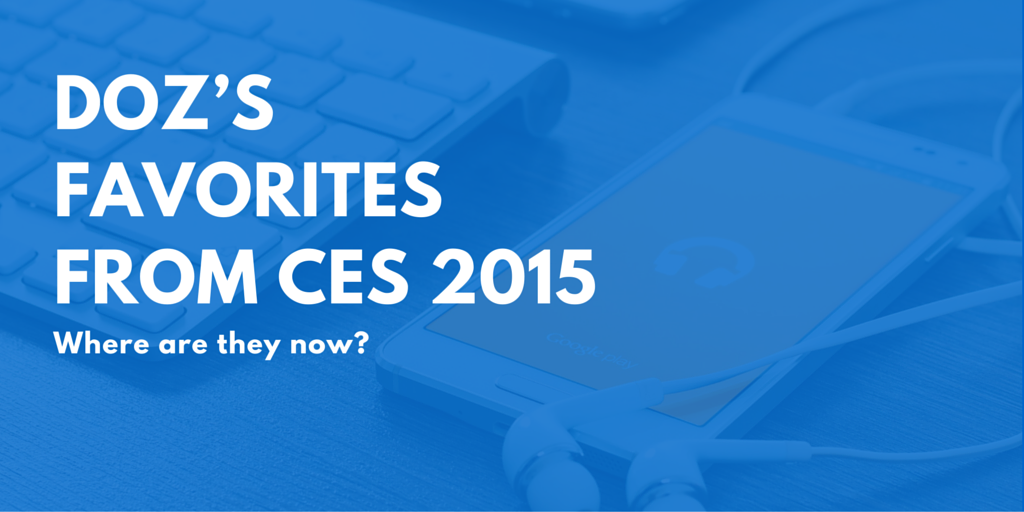 One year ago DOZ highlighted five companies as having the best press pitches at CES 2015. Those companies were, at the time, on the cutting edge of technology and marketing, and looking for ways to reach out to consumers and prove their worth in a crowded market. Among the thousands of competing products and the hundreds of press pitches, these companies stood out for the quality of their pitch, their aggressive and ambitious approaches to marketing, and the general feeling that there was something special about these companies.
In short, these companies got us interested enough to stop (at least virtually) and listen to their pitch a little more closely than their competitors – and when you are starting up at CES 2015, cutting though the noise and being rewarded with the attention of the masses is the first step towards potential greatness.
So, a year on, where are those companies now?
Have they succeeded, developed their product lines further, and met the success that they promised at CES 2015? How has the year since CES seen the companies develop? What highs – and lows – have the companies seen in the year since we judged them best in show.
Here's a look at the best press pitches of CES 2015 one year later.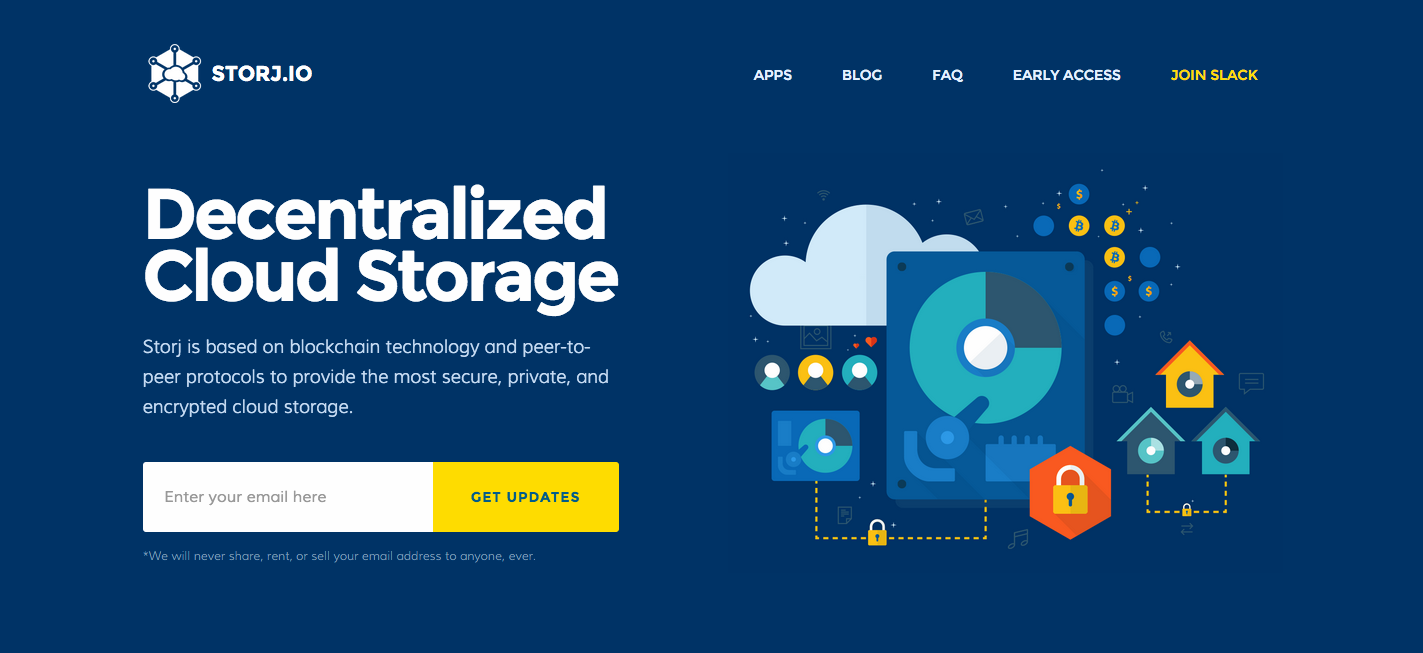 Last year we were introduced to Storj, a cloud storage solution that threatened to disrupt the landscape dominated by big industry players like Dropbox, Google Drive, and the proprietary clouds of giants like Microsoft and Apple.
Storj was pushing a decentralized cloud storage system, one that would only improve as the company attracted more users to their platform. The team at Storj managed to sum up their cloud product in just a few seconds and with just a few words: larger, cheaper, and more secure.
Now, a year on from CES 2015, how has Storj fared?
The team behind the product has now expanded out to double figures (14, with an additional two advisors) and the company has pushed forward with its Group B Test. The Test has seen users store an incredible 1PB – that's 1 million gigabytes – of information in the Storj-powered cloud, and Storj's unique blockchain-powered rewards strategy has allowed them to reward their users for using the product.
While Storj is not yet a household name, in a world where cloud computing, encryption, and security are becoming increasingly common topics of conversation among technology fans and the general public alike, the future continues to looks bright for Storj.

At CES 2015 Inada was selling comfort, relaxation, recuperation, and furniture – namely, a massage chair called the DreamWave. Their pitch was effective because it communicated the features and benefits of the product so clearly. When you only have 30 seconds to demonstrate your product to the world, convincing people that you can relax them better than anyone else is tough, yet Inada succeeded.
A year later the DreamWave remains the top of the line model for Inada, though the company does maintain two other models at lower price points for customers who aren't ready to make the leap to their $10,000 dollar model.
Unlike Storj, though, Inada is not a new company with a revolutionary idea looking for traction. Instead, the company is moving towards its 60th year in operation and continuing to develop, innovate, and deliver the furniture-slash-technology solutions that their customers have come to expect. The Japan-based firm continues to produce their massage chairs from the same small factory in Nawa in the Tottori prefecture, and their US distributor – Inada USA – has again been named to the Inc. 5000 list of the fastest growing companies. With a new partnership signed with Brookstone.com and a 'signature' Brookstone massage chair now available, things continue to look rosy for Inada a year after CES 2015.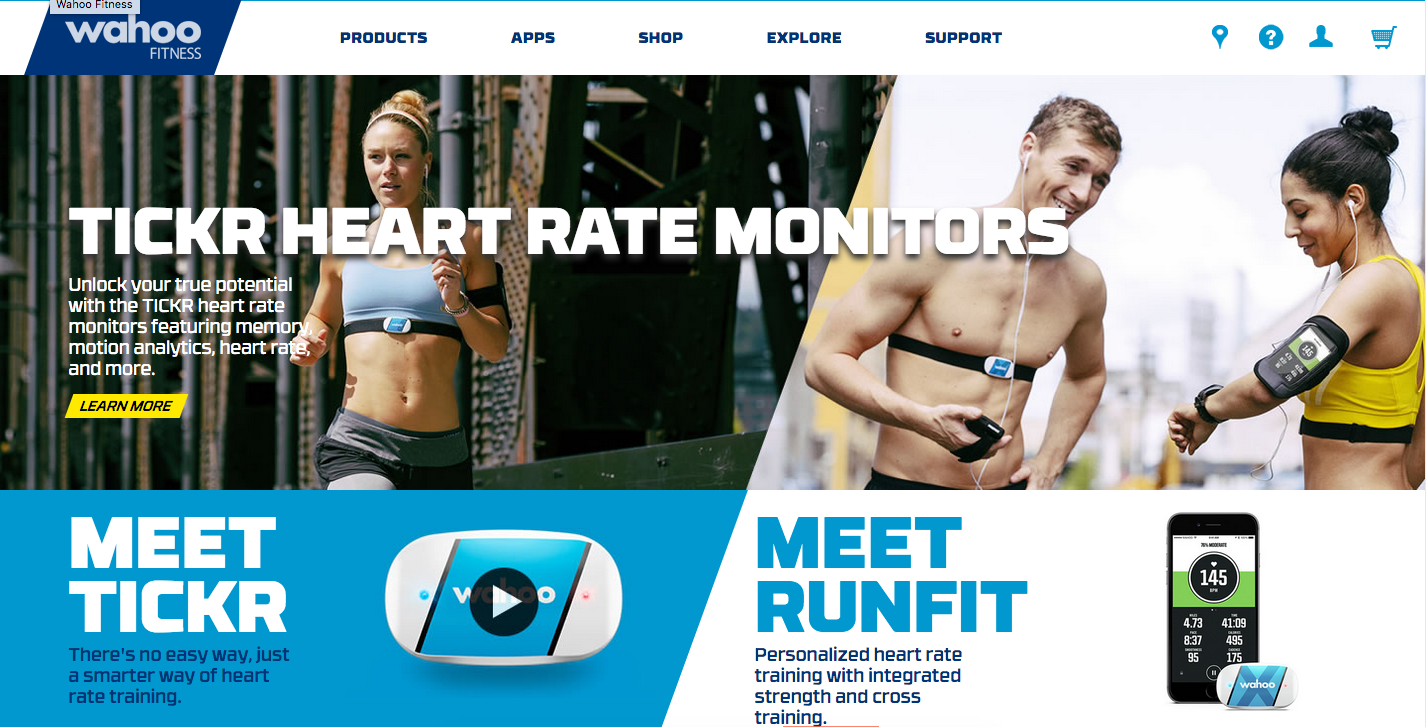 A year ago Wahoo was pitching a new wearable, the TICKR, to the world's media at CES. A year later and the wearable market – and especially the market for fitness trackers and sports wearables – has exploded, and Wahoo continues to attract attention.
A year on the TICKR remains at the center of Wahoo's heart rate monitoring pursuits. It is available in three models with the feature list expanding from the basic model through to a memory-equipped, top of the line TICKR X model that integrates with the Wahoo app to allow cyclists and runners to track their cadence, control the device with a double-tap, and deliver vibration alerts.
While the wearable and fitness market has expanded, though, the future of heart rate monitoring chest bands like Wahoo's TICKR is less certain. Improvements in always-on heart rate monitoring from fitness watches and, yes, the Apple Watch, too, mean that strapping a heart rate monitor – no matter how featured – to your chest is less attractive than it was even just a year ago.
Yet even if the TICKR is on its way out, Wahoo has a stable of other products that should see it remain a player in the sports technology game well into 2016 and beyond.

At any event aimed at the American consumer there's bound to be more than a few high-tech gadgets that are more than cool, but less than necessary. What impressed us last year with WakaWaka's pitch was not only their solar power charger and light combination, but also their focus on the developing world where charging a smartphone runs a long second place behind being able to see once the sun goes down each day.
A year on and WakaWaka continues with their mission to bring light to the developing world, with their website declaring that they are an "impact driven social enterprise" and proudly carrying the endorsement of thought leader and Global Elder Archbishop Desmond Tutu.
WakaWaka has maintained its socially aware engagement this year, working with children in developing countries, the poor in the least developed states, and even engaging with the European migrant crisis, too. Their twin environmental and development agendas mean that the company, and the associated WakaWaka Foundation, have only become more relevant as the year has progressed. While the WakaWaka product line remains largely unchanged from last year's suite at CES, WakaWaka continues to innovate both in their social activism and their business model.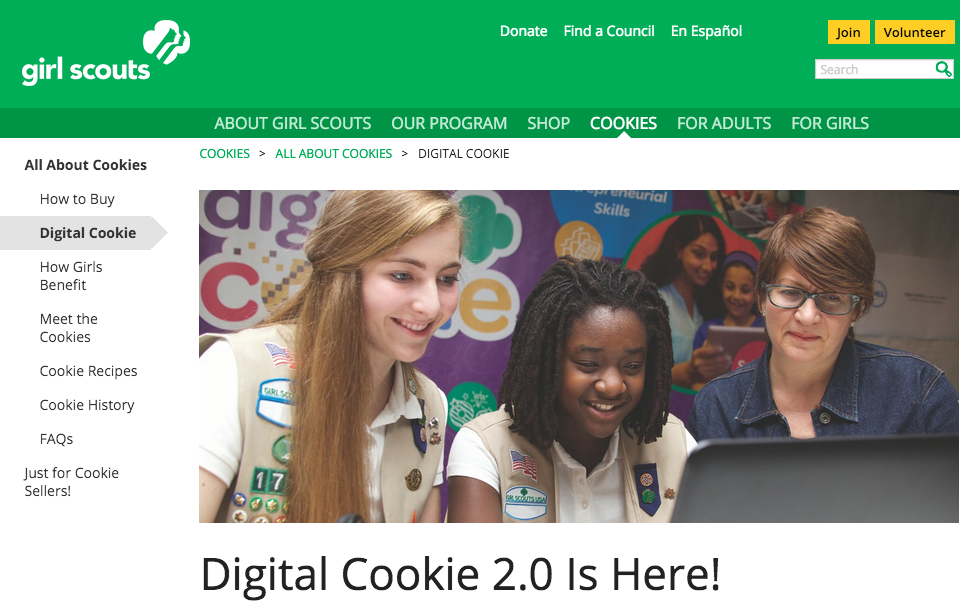 A year ago at CES 2015 one of the best pitches we saw wasn't for a new technology but rather a new application of existing technology on one of the most cherished elements in the American diet: the Girl Scout Cookie. Long available from uniformed Girl Scouts going door to door, or perhaps waiting for hungry customers outside of supermarkets and convenience stores, at CES 2015 the Girl Scouts launched the Digital Cookie, and finally empowered consumers to buy all the cookies they wanted without leaving the couch.
Did the move to internet orders pay off for the country's cutest purveyors of baked goodness? In a word: yes.
160,000 girls participated in the Digital Cookie trial in January and around two-thirds of the girls sold more cookies than they had the previous year thanks to the power of the digital tools. Now the Girl Scouts have released Digital Cookie 2.0 with a fully-featured mobile sales platform meaning Girl Scouts can record sales from smartphones and tablets on the go. What's more, the 2.0 version allows customers to pay by credit card and arrange shipping from the mobile app, too, meaning a streamlined logistical process to get those Thin Mints to your mouth easier and faster than ever.
Conclusion
One year on and the best press pitches at CES 2015 have largely lived up to their promise. Whether moving into deeper testing, launching new apps, diving deeper into social change, developing new partnerships, or riding the wave of wearable technology that is becoming ubiquitous, these five companies are all continuing to move up and up.