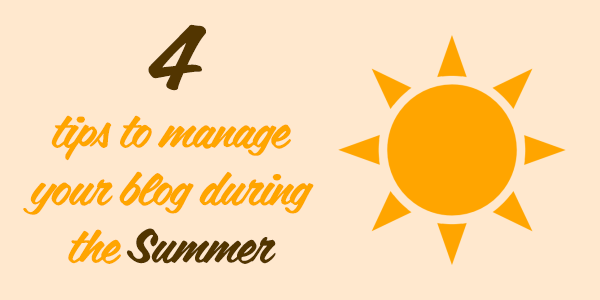 Summer is here, the sun, the pool, the long afternoon BBQs with friends, Sunday lunches with the family, etc. How do you handle your workload while enjoying the Summer? Here are some tips to help you make it through the Summer without giving up on your blog.
Tip #1 – Find your own pace, prioritize projects
.
va·ca·tion noun
a period of suspension of work, study, or other activity, usually used for rest and recreation.
.
So you're going on vacation to enjoy the Summer. By definition, this mean you should be taking a break from your work. But if you're a blogger, can you really let your blog die during the few weeks you're away? Your readers will probably be on vacation too, and will enjoy this time to read – including what you're publishing on your blog. So what should you do? Let your blog die or find your own pace and prioritize your projects?
Before you leave, make sure everything is planned and ready to go: what projects do you really have to complete? What can wait? What can't?
Tip #2 – Schedule your content
First things first, schedule your content, that way you don't have to interrupt your afternoon by the pool. If you're blogging on WordPress, there are many awesome plugins to help you plan ahead.
First you have to begin drafting in advance, that is, even before you leave on vacation. You can schedule different types of posts:
A perfect draft, ready to be published
An almost complete draft so you don't spend too much time completing it
Ideas ready to go so you don't write your blog post "from scratch"
To schedule your content you can use WordPress' built-in calendar or even better, try CoSchedule awesome content marketing editorial and social media calendar! Plus, you're probably not going on vacation for ever, so you can take advantage of the 14 day free trial!
Tip #3 – Stay in touch, but not too much
One thing you don't want to do is leave and let the publishing happen on its own. You have to stay in touch a little – but not too much. Just enough to make sure everything is going as planned.
First, let your community know you will not be available for a certain amount of time. This way, they will understand answering your email can be slower than usual, and that your posting quantity may be reduced.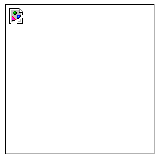 Then, double check publishing. You want to make sure your blog posts don't go out in the wild without a quick glance to make sure every thing is OK. There are some times when you can't trust technology – or yourself for that matter: your tweet went out during the wrong time zone, preview links are not showing up properly, etc. Make yourself semi-available!
Tip #4 – If you're on DOZ: turn off your work status

Are you one of our lucky marketing experts, also known as "DOZers"? If not, I invite you to sign up and start changing the world of online marketing with us! If yes, did you know you could turn off your work status? It's that simple: on/off. By doing so, we will stop sending you emails every time a new task is available and you won't come back to work to a flooded mailbox.
Your turn now! What are some tips you use while on vacations to make the most out of your time? Comment below!