This post on the best blogging platforms is the second post in a four post series to help you get started blogging. No matter whether you are an individual looking to write more and earn a little money on the side, or a business seeking to expand a content marketing strategy, you'll benefit from our series. We'll take you from stage zero to blog hero, and make sure that you understand the importance of having a niche, choosing the right blogging platform, crafting the perfect post, and getting found online. If you missed post one in the series on Starting a Blog, check it out now before reading on!
Let's assume you know what you want to blog about or, in other words, what your niche is going to be.
Now it's time to get online and get posting or, in other words, launch your blog.
But don't move too fast: there are still a couple of big decisions you need to make before you start pushing your content to the world.
Two big decisions await you.
The first is choosing between a hosted blog, or a self-hosted blog.
And the second – which depends on the answer to the first – is the choice between the best blogging platforms.
In this post we offer advice on how to answer these questions, the pros and cons of hosted and self-hosted solutions, and the pros and cons of the various blogging platforms the modern internet offers. After all of this, we'll explain what we think the best solutions for most business and personal blogs are, and how to get set up in just a few clicks.
Hosted or Self-Hosted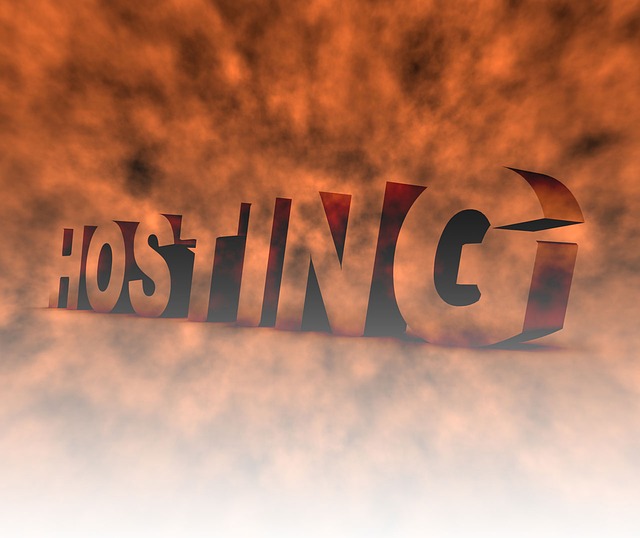 The first decision to make is where your blog will be on the internet.
A quick review: for a website to be online it needs to be hosted on a web server that can be found. This web server is called the host server (or just host) and when it comes to a blog you host is either going to be provided by someone else and free (what is called 'hosted') or provided by either someone else or yourself, and cost something each month( what is called 'self hosted').
Don't be confused: even a self-hosted blog need not be stored locally on the premises of your business or in your home. Self-hosted only means that the responsibility for the hosting – paying the monthly costs, installing the blog software, updating the software, keeping everything online – falls to the blogger and not the blog provider or free host.
If it was just a financial decision then the choice would be obvious: a hosted blog is free, and a self-hosted blog comes with a monthly cost.
But there's more to the decision than this, including the following three important points.
Customization
If you want to make your blog really something that is yours and yours alone, then a hosted blog may not be for you. While most hosted blogs allow a choice of themes, and while you can name your blog just about anything you like and even buy a personal domain name, your options for customization are generally more limited than a self-hosted blog. If you want your blog to look different to the millions of other blogs out there, you'll probably prefer the self-hosted option.
Monetization
If part of your strategy for your blog is monetization (making money off your blog) then your options with a hosted blog are limited. As the saying goes, if you are getting something for free then you are the product – and when it comes to hosted blogs, the host is the one making the money off your work. There are a couple of exceptions (Google's Blogger platform allows for Google AdWords integration and monetization) but for real money making you'll want to go self-hosted.
Ownership
You know those long legal disclaimers that you always click 'agree' to but never actually read? Buried in most of them is a clause reminding you that publishing on a hosted blog platform means that the company behind the blog platform owns your work. If they turn off their service, delete your work by accident or on purpose, or otherwise make money off of it, that's too bad for you. A self-hosted blog, on the other hand means you own your work, you control what is deleted and retained, and – as long as you keep paying the bills – it won't go anywhere.
Our Advice
So how do you make the choice?
If it's a matter of ease of getting set up and low cost then hosted is likely the way to go. Nothing is simpler and cheaper than starting a hosted blog, and if you just want a place to write and record your thoughts, share with others, and build a following you'll be fine with a hosted option. If you're an individual just starting out in the world of blogging, this is probably a good place to get going and assess whether the blogging game is for you.
If you want to take more control of your blogging experience, the visitor experience, make some real money from your blog, and be sure that you won't lose anything you post, then self-hosted is the way to go. For most businesses this is the preferred option, and for most individual bloggers who stick with the game more than a few months, this is probably the better choice. Getting things set up the way you want them set up rather than how a company wants to set them up for you is a big advantage, as is the chance to monetize, integrate with a website you already own, and – once the set up is complete – it really isn't that difficult to manage, update, or that expensive to maintain.
Overall, unless you are really just testing the waters, then self-hosted blogging usually makes the most sense for most bloggers.
The Best Blogging Platforms
There are dozens of different platforms available for bloggers, with the number growing every month.
Open source projects and efforts that integrate with established cloud service like Evernote and Dropbox compete with long-established players in the blogging world for the attention, and blogs, of the hundreds of millions who post every day.
But which to choose for your blog? And what are the pros and cons of each platform?
Here we'll identify and assess five hosted and five self-hosted blogging platforms and identify their strengths and weaknesses.
We'll also tell you what our recommended blogging platform is, and why it will work for most businesses, and most individual bloggers.
Let's start with the hosted blogging platforms.
Best Blogging Platforms: Hosted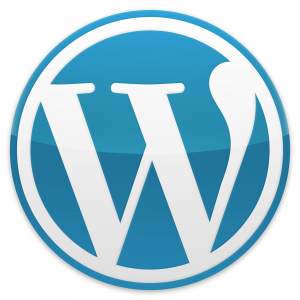 WordPress.com (as opposed to the self hosted WordPress.org or just WordPress) is a hosted blogging platform that can be set up in just a few clicks. There are a variety of free themes to choose from and posting is simple from an administrative dashboard or even by email. Getting setup takes just a few minutes and offers a yourwebsite.wordpress.com URL, though for a fee you can upgrade to your own domain. The downsides? WordPress.com blogs don't allow you to use any of the thousands of WordPress plugins you can find online, nor is it possible to monetize your blog with advertising.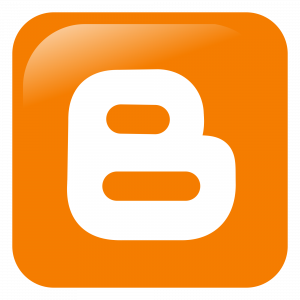 Blogger was one of the first hosted blogging platforms and was bought out by Google in 2003. It offers a range of themes and the ability to link your blog to your Google Account (should you wish). Getting started is a breeze and there are a range of themes that can be chosen to complement your personal style. You'll receive a URL that looks something like yourwebsite.blogger.com, though the URL served to readers will depend on where they are (if they are in France, for example, they'll be redirected to yourwebsite.blogger.fr). You can integrate Google AdWords to monetize your blogging if you wish, but the downside are the generally terrible, plain, and basic blogging templates, and the lack of interest that Google shows in developing the platform further.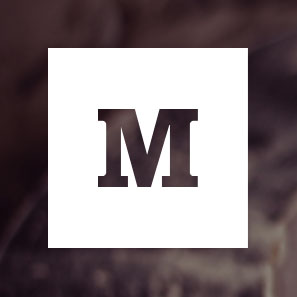 Medium is a minimalist blogging platform that focuses on making blogging easy, reading a pleasure, and sharing a focus. Getting on board means having a Twitter account, but you're only a couple of clicks away from your own Medium blog once you have one of those. The interface for bloggers is very clean and the editing and formatting tools basic, but adequate. The URL of your Medium site is going to be a little ugly, likely looking something like this (medium.com/@twitterhandle) unless you are a designated journalistic outfit on the platform. It's popular among the tech crowd, is built for social sharing and has a growing following online, but nothing you blog there is your own to monetize or customize outside of basic formatting and image selection.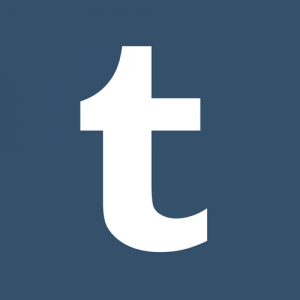 Tumblr is somewhere between a microblog and a fully fledged blogging platform, though some fairly significant players, including The Atlantic, have taken advantage of Tumblr to produce some fine blogs. Tumblr makes it quick and easy to post almost anything – text, images, embedded video and audio – and also to re-post the blog posts of others. Built for social sharing and attracting a young user base, Tumblr is ideal for getting short posts out there quickly. The URL will look something like yourwebsite.tumblr.com and, while it is free, it can also get messy quickly. If you are looking to post long-form content, it is possible on Tumblr but other options are better.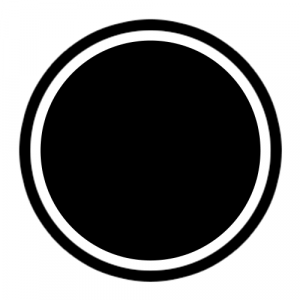 Like Medium, Svbtle is a minimalist blogging platform where the focus is on a smooth, clean writing experience. Nothing distract the writer from their writing, or the reader from the reading. Lots of white space, a simple platform to navigate on the back-end, and an elegant presentation of posts make Svbtle a good choice for purists at heart. On the downside, while you have a hosted blog it is not free: after a two-week trial it will cost $6 per month. Your Svbtle URL will be yourwebsite.svbtle.com, though it is possible to add your own domain name. The drag and drop image feature is a nice UI feature, and this will appeal to those who appreciate the writing and reading experience over the pursuit of click-for-quick-cash monetized blogging.
Best Blogging Platforms: Self-Hosted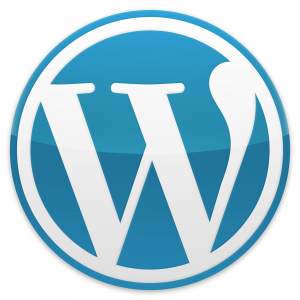 Unlike WordPress.com (the hosted option) a self-hosted WordPress install is entirely customizable. Indeed, WordPress can be used as the basis for everything from a simple blog through to an entire website. There is usually a simple, one-click install process for WordPress on most hosts, and the learning curve, while real, is not that steep. The availability of plugins help to power, speed up, optimize, and customize your blog, and you can change themes – whether free or paid (premium) – with just a few clicks of a mouse. Monetization is easy, and a full e-commerce store attached to your blog is simply a matter of installing the right plugin. WordPress currently powers around a quarter of all websites on the planet making it a common choice for blogs of all types.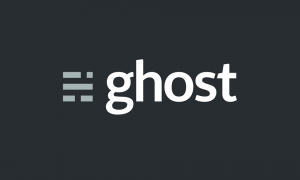 Ghost is a minimalist blogging interface that takes only a few seconds to upload to your host. Still really early in development, it is gaining in popularity in the blogosphere due to its clean, simple backend, and its writing-focused front end. Ghost-powered sites load quickly, are built responsive so that they display perfectly on smartphones and tablets as well as computer screens, and collaboration with co-bloggers or managing a group blog is simple, too. The install is quick and while the Ghost community is significantly smaller than the WordPress community (and this means less community support and community-driven products like plugins and themes), it really is possible to make everything from a magazine style publication to a simple chronological journal using Ghost.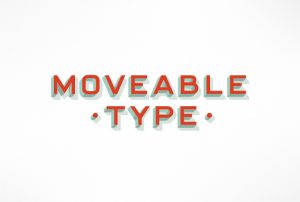 Movable Type was one of the first blogging platforms and maintains its position in the self-hosted domain by virtue of its loyal user base and the strong feature set. Now a fully-fledged content management system (CMS) Movable Type differs from WordPress and Ghost by being a paid CMS that is self-hosted – a formerly open source option is no longer supported. Movable Type has all of the features of the a true CMS and broad support in the developer community, too, though significantly less market share than WordPress. Getting set up is relatively easy and posts, pages, and everything else on the site can be customized and monetized from the install. The downside? The lack of a large community for support and the upfront cost of the software driving your platform.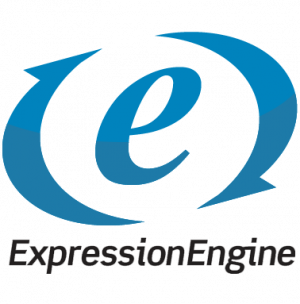 Expression Engine is another CMS that supports blogging and might be a good solution for a business that wants to build a blog into their broader web presence. Like Movable Type, though, it is a paid option and a steep $300 price tag up front might put some off, especially given its relative lack of market share. That said, there is a free, less-feature-rich version of Expression Engine that non-commerical blogs can use with a couple of provisos, including that the site link back to the Expression Engine site. Support is good and the reputation of the company is positive, but the cost of getting up and running with only a blog can make this a less attractive option.

Like Ghost, Chyrp is a super-lightweight blogging platform that focuses on keeping things fast, clean and load speeds way down. Because of this it lacks the true CMS capabilities of WordPress, Movable Type, and Expression Engine, but as it is built for one thing (blogging) and doing that one thing well, Chyrp users won't miss what they would just call 'bloat' anyway. Chyrp is simple to install and the backend easy to negotiate. Text and image posts are handled well, and while themes are available, there is a far more limited choice due to its so-far limited market share. The blog output approaches something similar to Tumblr which may appeal to those who like the Tumblr design but want to take control of their work and their blog on a self-hosted platform.
Our Advice
We've already recommended that you opt for a self-hosted platform so, building on that, what should you choose?
Without any hesitation most businesses and individuals will find that, among the best blogging platforms, a WordPress install is their best option.
WordPress is the unofficial standard for bloggers and, as the CMS that supports about 1 in 4 websites worldwide, is entirely flexible when it comes to both blogging and building a complete website. There is fantastic community support, regular stable updates to the code, and thousands of themes, plugins, and customization options available right out of the box.
A simple WordPress install can be completed in seconds, a site can be up and running in minutes, and the blogging platform is intuitive. On the downside there is a bit of a learning curve when it comes to customization and monetizing the WordPress platform, but the wealth and breadth of the existing support, the books and videos, and the free advice on how and why to do both is enough to take even the amateur blogger from nervous novice to confirmed and confident in a short time.
Conclusion
There are two simple questions you need to ask yourself before launching your blog on a particular platform: will you go hosted or self-hosted, and what platform will you choose when you do?
For most businesses and individuals interested in blogging a self-hosted WordPress install is going to provide the best combination of control, ownership, and monetization, and with around a quarter of the web driven by WordPress, it is a platform that has proven its worth time and time again.
Now over to you: what blogging platform do you use? How have you found it, and would you be tempted to change? Let us know in comments below or on Twitter!
PS — Our eBook, The Beginner's Guide to Blogging, is available for free. To get your copy simply enter your email in the box below and proceed to the download page.
[freebiesub title="The Beginner's Guide to Blogging" download="http://bit.ly/ebook-blogging"]