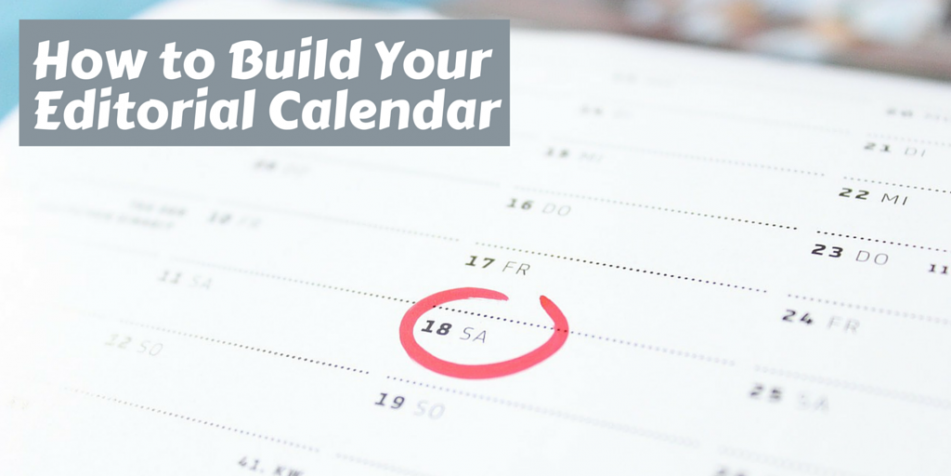 So you've decided to go with a content marketing strategy to promote your brand.
Congratulations: content marketing efforts have proven to be one of the better ways to attract people to your product, inform them about the pain point that your product addresses, and convert those people into clients.
But as the word 'strategy' in the term 'content marketing strategy' implies some planning, and for most content marketing strategies that planning means creating an editorial calendar.
In this post we'll explain how to develop your editorial calendar based on responses to the most basic questions surrounding any strategy: who, what, where, when, why, and how.
Wait a second…
If you clicked on this post expecting links to pre-made editorial calendars you can simply complete and ship out to your content creators you're out of luck.
Sort of.
There are some links near the end of this post where you can find exactly those things, but there's a lot of stuff that comes before that point.
The reason? It's just as important to understand why you build an editorial calendar and how an editorial calendar can work for your business as it is to actually deploy the editorial calendar.
Of course, this is the internet so if you want to skip to the downloads and links then scroll away.
But for those readers who can demonstrate a little patience, read on to understand the thinking behind an editorial calendar, why you need one, and then assess the options we'll lay out at the end to choose the right editorial calendar for your needs and your business.
What is an editorial calendar?
Let's start with the most basic question: what are we talking about when we talk about an editorial calendar?
Simply put, an editorial calendar is a means of planning the content that will form part of a content marketing strategy for a business.
(Yes, bloggers, journalists, and writers all use editorial calendars, too, but our focus here will be on business.)
The key components of an editorial calendar are a place to track the content, and a place to track the time. It can take a variety of forms, including on paper, on a spreadsheet, as a plugin for a CMS such as WordPress, or as an app on a smartphone or tablet. The form is less important when getting started than the components.
Why do businesses need an editorial calendar?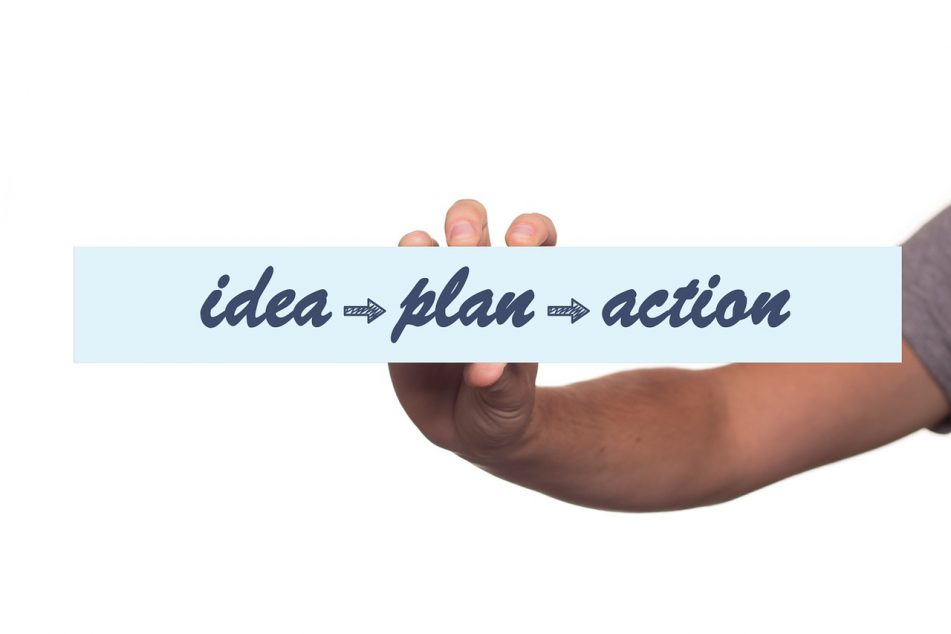 If you're working in marketing then you've surely heard of the four P's of marketing: product, place, price, and promotion.
When it comes to strategy, though, there are six P's to keep in mind: Prior Preparation and Planning Prevents Poor Performance.
An editorial calendar is all about that preparation and planning.
A business's content marketing strategy doesn't just emerge by itself, nor does a successful strategy involve pumping out a blog post once a week without any connection to previous or future blog posts. Making a YouTube video one week, a SlideShare presentation the next week, and writing a post on Medium the next week might be part of a strategy – or it might be the equivalent of throwing mud against the wall and seeing what sticks.
An editorial calendar ensures that the content that is produced by a business is coherent, strategic, helps move the business towards its goal, and reaches the targeted customer in the way, time, and manner that the business owner believes it should.
Where should an editorial calendar be located?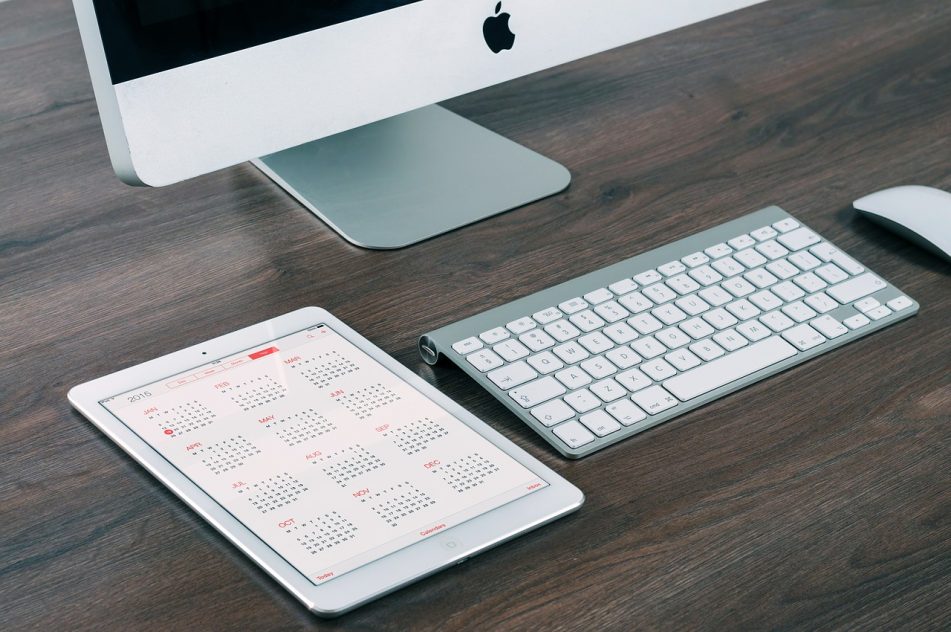 In some ways, the answer to this question depends on who is going to need access to the calendar and the size of the business that uses the calendar.
For a sole-operator or freelancer the calendar can be handwritten, perhaps maintained on a regular annual calendar you can buy from the mall, in a desktop diary, or in a notebook. This is perhaps the easiest option but a hard copy of the calendar can have some disadvantages, too.
For example, changes to the calendar – and there will be changes regularly – will likely result in the creation of a messy calendar riddled with crossings-out and scribbled notes in margins.
A better choice would be a digital calendar where changes are easily made, content can be copy-and-pasted from one day to another with ease, and previous versions of the calendar are available with a click of the 'undo' button, should you need to access them.
For businesses where multiple people will need to access the editorial calendar, a digital copy is the only real option. What's more, that digital copy should be stored in the cloud and available for editing by anyone who needs to or wants to make adjustments, edits, or additions. By storing the editorial calendar in the cloud it will be available to all and at all times.
Who should have access to the editorial calendar?
So you put the content calendar in the cloud – god.
Now who do you give access to?
First up: the boss.
The boss, in this case, can be the leader of the company, the manager of the company, perhaps the founder, or the content manager, if the company is big enough. This person should take control of the editorial calendar, have full rights to add, delete, edit, and shuffle the calendar. This person is going to be responsible not only for filling the editorial calendar up but also making sure that planning and preparation leads to actual creation and publication. Maybe it'll be the company owner or maybe the task will be delegated, but someone is going to have to be in charge.
Second: the content creators.
In a small business the content creator might also be the content manager and the business owner.
In slightly larger concerns it might be other team members, or freelancers brought in to help and create content via an online marketing platform such as DOZ.
And in a large business or at an enterprise level it might be a combination of internal and external content creators, both members of the enterprise marketing team and selected freelancers and experts from outside of the organization.
Whatever the composition of the content creation team, all should have access to the calendar so that outlines, deadlines, and publication dates are freely accessible.
Third: the content promoters.
Getting content onto a property that you own is one thing.
Getting that content read by others, promoted off-site, and populating social networks with the content you produce is quite another.
The person or team responsible for promoting the content that you produce should have access to the editorial calendar in order to understand what their workload will be, when it will lift and trough, and how the material they are pitching and promoting this week fits with past and future content that the business will produce.
Fourth: other team members.
What about the people who don't create the content, manage the content, or control the content? Should they be given access to the editorial calendar, too?
Yes.
Perhaps you'll want to control 'write permission' but you definitely want to ensure that other people in the business can read the editorial calendar. Some concrete examples of how this can help the entire creation and editorial process include:
sales staff knowing what new content is coming up or just published and either advising clients based off this new knowledge, or using it as a way to engage with customers they talk to;
customer success staff who can use the content that the business produces to add value for their customers above and beyond what the product or service sold already provides;
engineering and manufacturing teams who can suggest features and benefits of the product the business sells that could be worthy of a blog post or included in the content strategy;
sales staff who know how the product is being used in the field and can provide feedback on what sort of content will help them to better sell the product.
Asking staff not involved in the creation process for advice on what is included in the content strategy – and opening the editorial calendar to them so they can see if and when their suggestions are included in that strategy – is a smart move in connecting the client to the content, and can only help the business as w hole engage with the editorial strategy.
When should the editorial calendar be updated?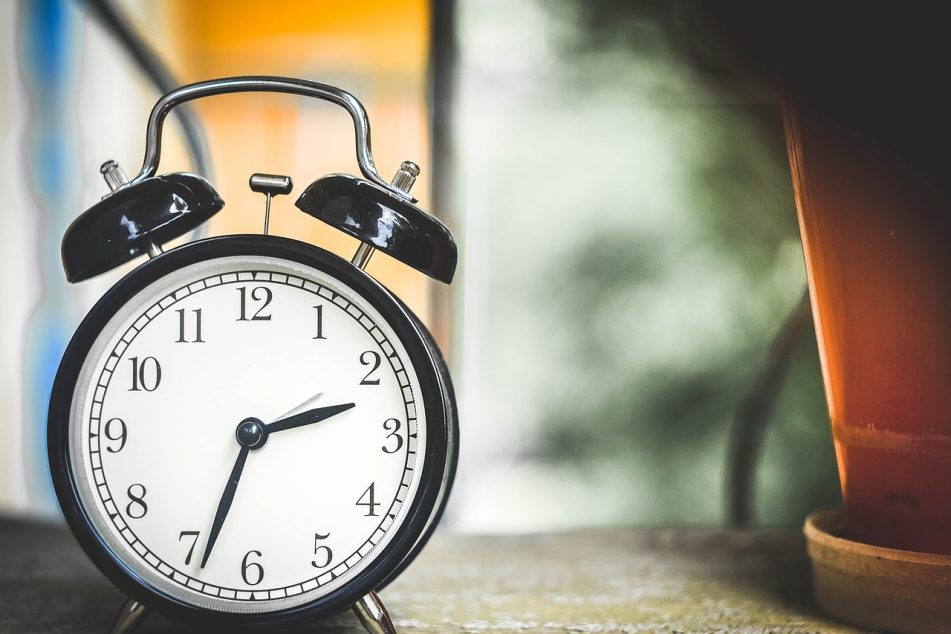 There's a lot of different advice on how often to update or how far to plan ahead using an editorial calendar.
After some trial and error here at the DOZ content lab, we have settled on planning around quarters (3 month) horizons work well. It is far enough ahead that we can address some medium term and even long term content goals, but not so long as to find that we are stuck for ideas for later in the cycle.
The planning phase generally takes a day or two to get straight, with the major elements added in early, the individual blog posts titled or at least given a topic, and responsibility for each of the elements is assigned to content creators, guest posters, or the content manager themselves.
As elements are completed, the editorial calendar should be updated. Again, drawing on our own editorial calendar at DOZ, we update the elements in the editorial calendar at the following times:
Idea: the first step – when we have a title, a topic, or an idea scheduled for a certain date it is at the idea stage of the content creation process.
In Progress: when the idea is actively being worked on we update the editorial calendar to reflect that, and also add the name of the person who is working on it.
Queued: once the content is cleared, reviewed, and ready to be published it is uploaded to our CMS and queued for publication. At this point the content will not normally be changed again.
Published: when the content goes 'live' we change its status to published. Sure, we could just rely on the date to tell us that the content is now live, but it's a good double check to make sure that we don't forget to press 'go' on something by making this final change.
Whenever the status of content changes (from Idea to In Progress, or from In Progress to Queued, for example) an alert is sent to all parties working on that content. The content manager, the content creator, and anyone involved in developing the content piece will be alerted that it is moving through our content creation funnel – and this keeps everyone on the same page.
How do I build an editorial calendar?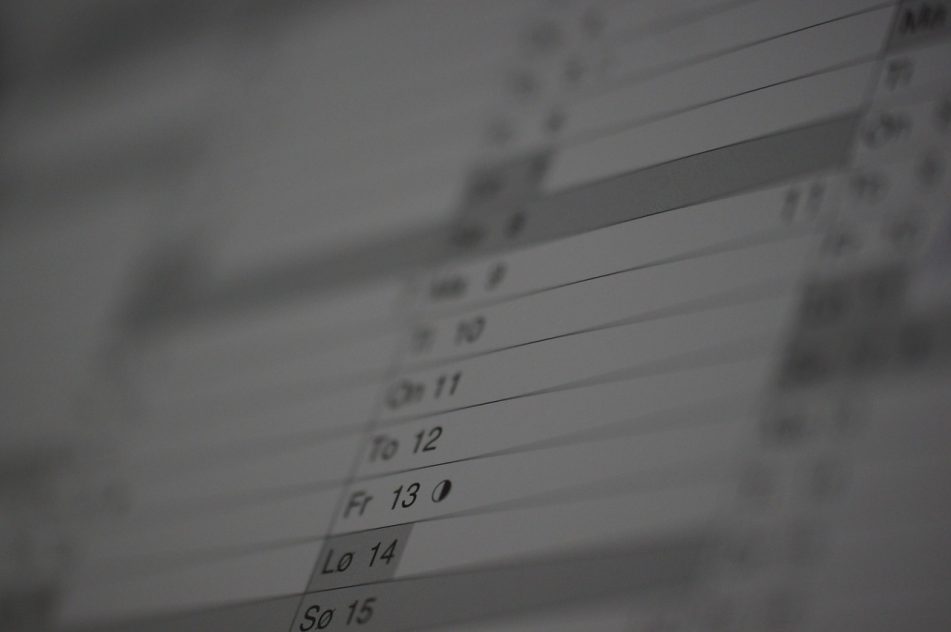 Some of you will have skipped to this point in post – don't worry, it's OK – but for those who have worked through all of the explanations, here is the part where you'll have a chance to put the theory into practice.
Editorial calendars, at least the digital versions of editorial calendars, come in all shapes and sizes. Some are spreadsheets (Excel or Google Sheets), some are specific and high-powered plugins for your CMS (CoSchedule), and others are web apps (Podio – the choice here at DOZ).
Consider choosing from the following templates:
Conclusion
Using an editorial calendar is essential when auctioning a content marketing strategy. Without it, you are a boat without a rudder: sure you might move forward, but it's really impossible to set a good direction or get to where you need to be without something steering you.
What do you use to plan your content? Where did you find your editorial calendar template? Let us know in comments below or on Twitter!