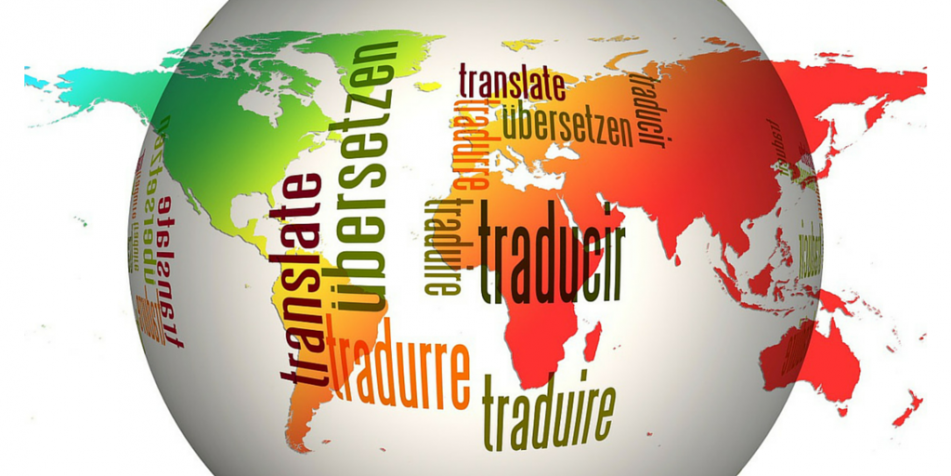 Let's start with a couple of facts.
One: there are more than 7.3 billion people in the world.
Two: of all of these people, nearly half are internet users.
Three: of all of these internet users, only around 1 in 6 is a native English speaker.
Is it any wonder, then, that businesses in all sectors eventually begin to consider whether they should translate their web presence into a language other than English?
Studies show that internet users prefer to spend their time browsing and buying from sites in their own language.
One study – Can't Read, Won't Buy – revealed that 72% of internet users spent almost all of their time browsing sites in their own native language, rarely straying to foreign language pages, even ones they could read.
Another study from the European Union concluded that 9 in 10 Internet users, when given a choice of languages, they always visited a website in their own language.
Hence, the argument for translating your website from English to another language seems obvious: users prefer it, consumers prefer it, and sales happen when people can understand what they are reading online.
But is it really that simple?
Does it really make sense to translate your website into every language so as to attract more sales?
In this post we outline the four questions you need to ask before committing to a website translation.
Should You Translate a Website?
There are four key questions to ask yourself and your business before deciding whether to translate your website for the international market.
Question 1: Where languages do you your customers speak?
If your sales are focused on South America, then your customers likely speak Spanish and Portuguese. If you are selling your products across the European Union then it's likely that your customers speak a number of different languages, though French, German, and English will be the most common.
But even if you sell only in a majority English-speaking country such as the United States or Canada, it may make sense for you to translate into another language – for example, Spanish or French.
Refer back to your market research, check your Google analytics data, and quiz your customer service and sales staff to find out if there is both a customer need and a desire for material on your website in another language.
Question 2: Are you trying to expand abroad?
If your business is preparing for an expansion abroad then it is worth considering the language of your site for that expansion. While your brand may have established a nice home base in its native language and home country, this advantage is hard to translate abroad if the locals do not understand your language.
For a company moving from the US to the UK or Australia, keeping a corporate site in English is not usually going to be a problem. But expanding from the US to Mexico, or the US to the Middle East means adapting to the local users, and especially adapting to their language.
As the Can't Read, Won't Buy report reminds us, a client that cannot understand what you are selling is not going to buy. And while they might be able to find someone on staff or in the family to translate your offer to them, why make it harder than it needs to be?
Question 3: What is the competition doing?
This is rather simple: if your competitors are translating their sites, you need to do so, too. Giving up any sort of commercial advantage, especially when the cost of translation is so low, is unthinkable.
On the other hand, if your competitors are not translating their sites for the international markets that they are targeting then there may be a competitive advantage for your business to fill an obvious need. Website translation is a relatively speedy process, and you may be able to steal a jump on the competition by acting now, and fast.
Question 4: What will you translate?
Websites for international companies and businesses with international ambitions are more complicated than the simple three-page Home/About/Contact set-up that a small town store can get away with. They are more likely to involve dozens, even hundreds of pages, additional content in the form of PDFs and brochures, images, video content, eBooks, and dozens of different downloadable elements.
With this much content and in these many forms, an important consideration, then, is what needs to be translated and what does not.
Certainly key pages will need to be translated so that prospective customers can navigate your site in their native tongue. Some of your downloadable and value-added content will also need to be translated, too; after all, if your English language customers value this sort of content it is likely that your foreign language audience will also appreciate the insights.
But perhaps you don't need to translate everything, and perhaps you'll need to create entirely new content for the foreign market. Whatever your conclusions, this is something to have straight before beginning a translation program.
Conclusion
Website translation is becoming less expansive and can be a definite advantage when competing in a foreign country. Asking the questions above can help determine whether it is the right move for your business, and what parts of your online presence in English should be translated into another language.
But once the translation is done, don't think that your work is done. While getting things into the correct language is a start, localizing the online marketing that your business engages in is the next step. Where translation is about getting the words right, localization is about communicating those words effectively in a certain cultural context.
Expanding overseas is not an easy decision to take and will involve a lot of reflection on business, cultural, and economic concerns. But translating your website and transitioning your marketing campaign from one country to another is far easier – especially if you answer the four questions above and work from those answers to make the right call.