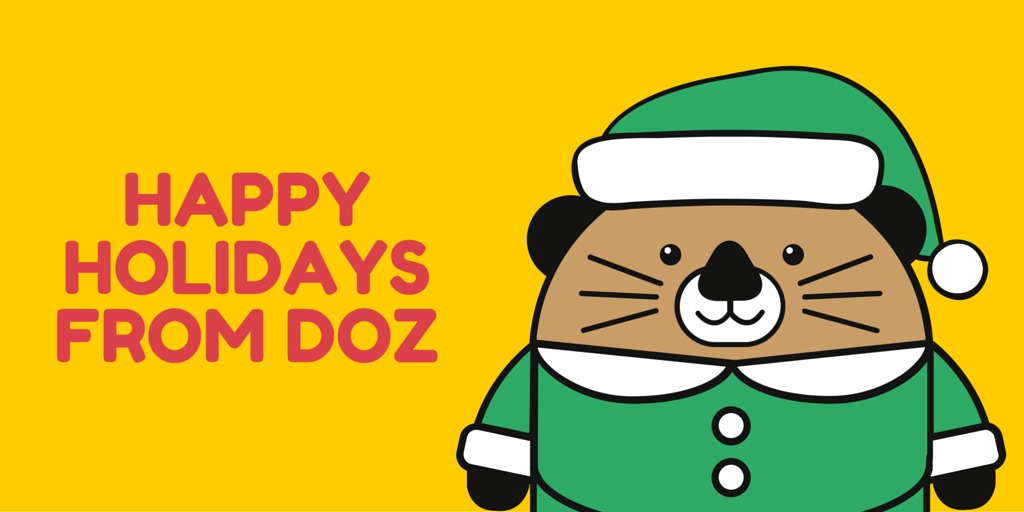 It's time for the DOZ team to take a couple of days to breathe, refresh, and enjoy the holidays with family and friends.
But just where will the DOZ team scatter to this holiday season?
The big boss – DOZ CEO Anji – is off to the French capital, Paris, where he's looking forward to spending time with family over the festive season. Tagging along for the ride will be DOZ's Entertainment Manager Google, the Jack Russell terrier. Will he be lucky enough to find a large marrow bone wrapped up under the tree?
CTO Faouzi is heading out of the country, though not really 'overseas'. He'll be spending the holidays in Switzerland feasting on milk chocolate, enjoying the snowfall, and relaxing by the fire – does it get better than that?
Brothers and Developers Nicolas and Gary will be leaving Lyon to head south to the small town of Donzère in France's Drôme department, while Community Manager Cécile and Content Manager Dylan will both be heading north to the frozen flatlands of France's Picardie region. Customer Success Manager Diana will be heading to Los Angeles, and then up to Tahoe to enjoy her holidays in both the most urban and most natural environments in California.
When the DOZ team scatters, they really scatter. Account Manager Carine will be heading east into the low mountains to spend time with family in a small Savoy village, while Account Manager Ben will head west to the Atlantic coast and a holiday break in the city of Bordeaux. Lead Engineer Eric, on the other hand, will head to the south of France and the seaside town of Toulon.
Others on the team will be staying closer to home. Account Manager Thibault, Administrator Monique, Developer Hafid and Project Manager Justin will all be spending their holidays in Lyon, while fellow Project Managers Karima and Aymen will spend the festive season in Tunis. West coast-based Head of Business Development Russ will be staying the San Francisco Bay Area and enjoying the mild winter weather that the city is famous for.
Does this mean that DOZ clients and experts will be left without support over the holiday season? Not at all! The team will still be working in the DOZ offices around the world during the holidays to ensure that services are maintained, service is assured, and the world's best marketing marketplace continues to deliver the world-class marketing that clients have come to expect.
The DOZ blog will be taking a short break over the Holidays but we'll be back posting on January 1st 2016.