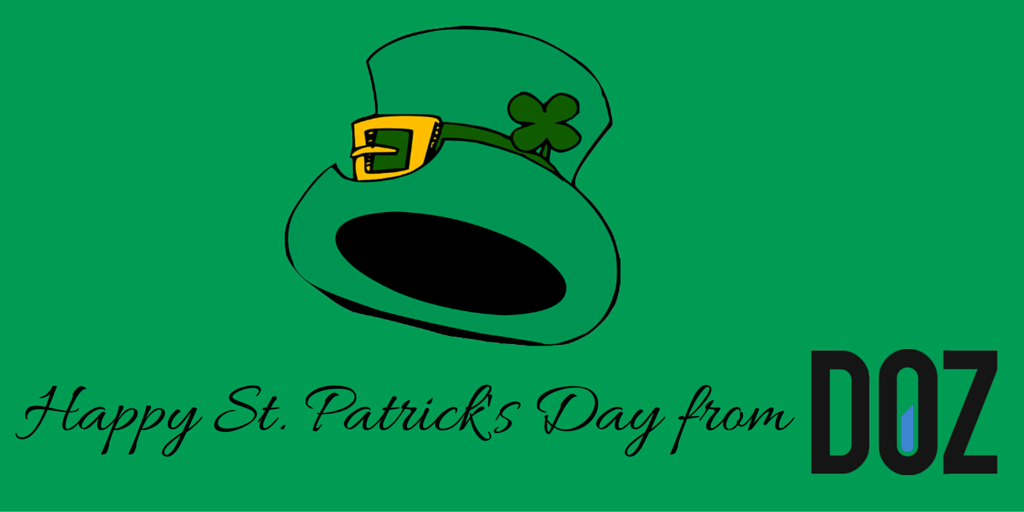 Happy St. Patrick's Day!
It's the one day of the year when everyone pulls on something green and wraps an arm around a random stranger before explaining how their second uncle's ex-wife is Irish and, ergo, this is a very important day for them to be drinking before noon.
Here at DOZ we aren't breaking out the stout before lunchtime but we are taking a moment to celebrate the 'wearing of the green' and enjoy the festivities that make every St. Patrick's Day an event to look forward to.
An Irishman on the Team
You probably already know that DOZ has a truly international team.
It's not unusual to hear a mix of English, French, Arabic, German and Portuguese around the workspace, and there are Americans, Australians, French and Vietnamese citizens. All told they work out of offices in three countries, they communicate in as many as nine different languages during the working day and represent nine different nationalities.
And, yes, there is an Irishman on the team: Dylan, our Content Manager.
We thought we'd sit down with Dylan and find out what St. Patrick's Day means to him.
First of all, happy St. Patrick's Day!
Thanks.
Let me start by asking the obvious question: who is St. Patrick?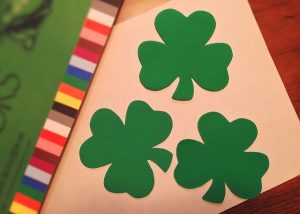 He is the patron saint of Ireland but, as it happens, he wasn't born there. He was born in what is today the United Kingdom and came to Ireland as a missionary. He is the focus of a number of legends and myths, some of which might be true, and among them are some that have become associated with Ireland and St. Patrick's Day. Take the shamrock, for example, otherwise known as the three-leaf clover. This is ubiquitous in Ireland and St. Patrick is meant to have taught Irish people about the holy trinity by referring to the shamrock: three leaves, one clover. Neat, huh?
He is also meant to have driven all the snakes from Ireland which is probably not true, but having grown up in Australia where there are dozens of serpents that are just looking for reasons to kill you I'm just happy that there is a snake-free-zone somewhere.
Why do Irish people celebrate St. Patrick's Day?
Well, he is the patron saint which means he's something like a national symbol. St. Patrick's Day is a national holiday in Ireland and really the first public holiday in the country since New Year's Day – and who doesn't want a break after a few months of hard work?
For some religious people in Ireland it is a day to celebrate in church, but for most people in Ireland and around the world it is a secular celebration of Ireland and the Irish spirit. And a good excuse to enjoy a drink.
You mean enjoy a Guinness?
Of course, but not only.
Though they might not be as well known as Guinness there are plenty of other beers that people celebrating St. Patrick's Day in Ireland might be enjoying. You'd expect that, of course, as Ireland ranks in the top ten countries worldwide for the consumption of beer at nearly 100 liters per capita annually!
If you aren't partial to Guinness, then you might try a Murphy's or Beamish stout. There's also some Irish red ales like Smithwick's or Macardle's.
Or a Shamrock Shake, of course.
Really?
Sure. It's green, it's fun, and it's got a shaky claim to be Irish: what could be more St. Patrick's Day than that?
Level with us: you don't speak with an Irish accent. Are you really Irish?
Sure I am. Sort of.
What does that mean?
I'm an Irish citizen, I travel on an Irish passport, and so legally I'm as Irish as a leprechaun. But I was born and raised in Australia, I live in France, and – truth be told – I am yet to visit the Emerald Isle.
So…
My mother was born there, lived there, and all of her family was born there, too. Go back a few generations and my father's family has Irish roots as well. I'm the first generation not to be born in Ireland on my mother's side of the family, and my parents have traced back family and ancestors on both sides who still live in the country today. So I'm definitely Irish…I just haven't actually been there yet.
So how will you be celebrating St. Patrick's Day this year?
Well my day is going to be starting pretty early at DOZ. I like to get in around 7am to make sure that I can get through the email, the feeds, and the social traffic from overnight before getting on with my day.
You look after the content and social side of things?
Exactly. So after I get a feel for what I've missed since I left the office the night before, and after I've added anything from my triage pass to my to-do list, I get going on the content creation for the day. I write best in the mornings so even on St. Patrick's Day I'll be trying to get an article written in the first half of the day. On good days I'll get something together before noon, but this is mainly because I have already done the research and have a good system for content creation in place.
I'll take lunch around midday –
A special St. Patrick's Day lunch?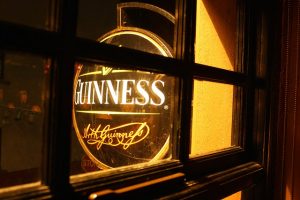 Maybe, but the nearest Irish pub is a way from the office so more likely I'll enjoy the green of one of the parks nearby and breath in a little fresh air away from the Macbook.
After lunch I'll be back in the office, scheduling social media posts and working on supports for the article I wrote in the morning. The break in the middle of the day is a chance for me to walk away from my words, so to speak, and come back to them with fresh eyes and be ready to cut, criticize, and edit. By late in the afternoon I'll be ready to queue the post and the supporting media, and be managing the promotion of the post I wrote a few weeks ago and then published a few hours earlier.
After work?
I'll probably avoid the Irish pub and head home for a meal. There's no reason I won't be breaking out the potatoes and soda bread, and maybe a minty desert.
And a Shamrock Shake to wash it all down?
Sadly, the Shamrock Shake is not for sale around these parts so I'll have to be content with something else.
Wherever you are in the DOZ universe have a wonderful St. Patrick's Day – and if you're not yet part of our community of expert marketers, join today!