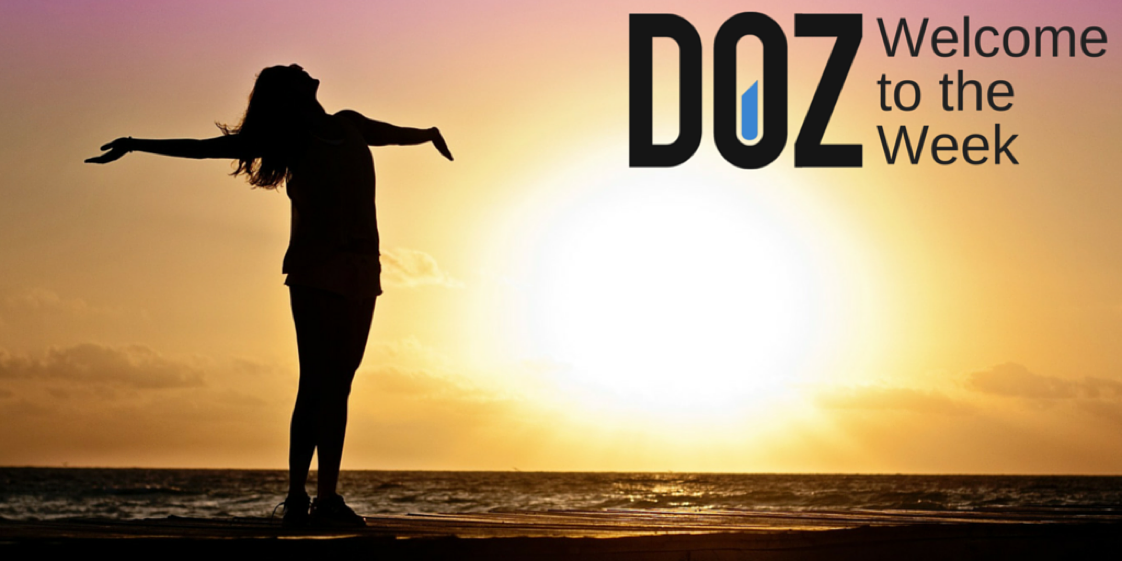 Happy New Year and Welcome to the Week!
Whether you're bouncing into 2016 with renewed vigor or entering the office with your head bowed after sending one of those text messages at midnight again, here's hoping that this week, this month, and this year delivers for you.
Every Monday we collect the best marketing content around the web, wrap it nicely in our special paper, add a bow or two, and deliver it to you with a smile.
Is there a better way to start the week?
Wait, what? OK, is there a better way to start the week that doesn't involve Channing Tatum?
Didn't think so.
Everything is Awesome
Daniel Tay at CoSchedule has an awesome list of ideas and links to resources to help kick off your new year of content marketing perfectly. His epic post How to Find Awesome Content Marketing Ideas is a long read but it will pay back your investment of time with returns all year round.
Snappy New Year
Postano has been keeping an eye on one of the most exciting social networks, Snapchat, and curated a list fo the best Snapchat campaigns of the past year. Whether it's Taco Bell, Beats, or Burberry, there's an enormous amount of creativity and inspiration on display. Check out the list at the Postano blog.
Only Eleven Months to Go…
The US Presidential election is almost certain to be one of the stories of 2016, but the New York Times is already taking a close look at how the candidates have been using social media in their marketing efforts. If you've forgotten how Hillary Clinton put Rosa Parks at the back of the bus, or when Ben Carson redrew the map of the country, check out the #FeetinMouth article.
Kick Off a Facebook Frenzy
If part of your social media strategy this year is reaching out to fans, followers, and potential customers on Facebook – and it should be – then you'll want to check out Adam Briest's LinkedIn article on micro-targeting an audience on Facebook. Packed with examples and great advice, it should be on your Monday morning reading list.
This Week on the DOZ Blog
What happens in Vegas usually stays in Vegas – but not this week.
With the world's largest consumer technology and media show underway in the Nevada desert we'll be joining with much of the world in keeping a close eye on CES 2016. We'll tell you who to follow on Twitter to get all the breaking news and stay on top of all of the announcements, and we'll cover the best press pitches of the week. We're also going to take a look back at the companies and products we profiled at CES 2015 and ask 'where are they now?', and we'll be breaking our very own technology news – stay tuned for details!
Want More Marketing Goodness?

Every Monday morning DOZ delivers the best marketing content directly to inboxes around the world. Subscribe to DOZ's Marketing Monday for a generous serving of the best in digital marketing, SEO, and the tactics and strategies to drive your business forward this year.
Time to Get to Work
Got an article that others should read? Did you write something amazing that deserves a bigger audience? Did you stumble across a site this week that you just can't believe you hadn't found before?
If so, let us know and we'll share it with the world, crediting your good self, of course, with the tip. Send your sources straight to Content Manager Dylan and you could be featured in next week's Welcome to the Week post.
Now it's time to get to work: are you going to let Monday crush you, or is it time to crush your Monday?