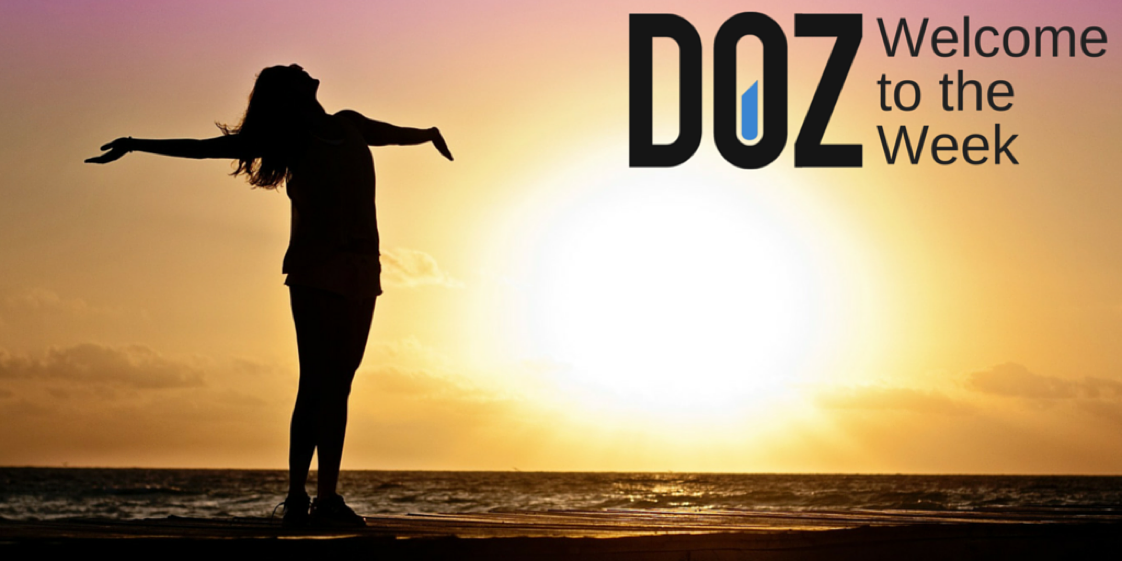 Welcome to the week!
We're into the second quarter of the year and things are getting serious. You're no longer in that post-New Year's frenzy of anticipation, motivation, and expectations. Instead, you are head down, tail up and pushing hard to meet those first half goals that are within reach – or at least I hope they are.
Luckily, it's Monday – and I do mean luckily. Monday means a new week in which to progress, a new week with which to hit and surpass those KPIs, and a new week to go hard and then go home.
Ready to make your Monday count? Welcome to the week – now here's what you need to know.
Tweets and SERPs
If you have been paying attention when you Google (and if you haven't yet jumped on the DuckDuckGo train) you'll no doubt have noticed that Twitter results feature highly on the search engine results pages (SERPs). When you're searching for a public figure like a politician, a celebrity, or a sports team, somewhere 'above the fold' you'll likely find the Twitter account of the individual linked along with their most recent tweets highlighted right there on the SERP. But when do these Twitter accounts appear? And how high do they rank?
At Built Visible a new post explores these questions and takes a deep dive into the appearance of Twitter results on Google SERPs. The team speculate that there seems to be a combination of validity and followers that lead to a Twitter feed being featured on a SERP, and that for followers the "tipping point seems to be 12-15,000 followers for an unverified account, or 20-25,000 for a verified one". Try it out with your company, try it out with your own name, and check their math after you've read the whole thing.
Benchmarking Your Content
How do you know if your content marketing is on point, if you're playing with the big boys, or if you're just throwing blog posts up against the wall in a vain hope of hitting your customer? It's actually not difficult to answer – you need a content marketing assessment or audit – but once that is done you'll need to know how you measure up against the best in the business. In other words, you'll need a benchmarking process. And you know how to do that, right?
If you don't or if you need a refresher, head over to Venngage where they have pulled together a great post on content marketing benchmarking. They start as all benchmarking projects do with some questions: "How are you doing compared to our competitors? How far away are you compared to the best of the best in the industry? What targets or goals should you be setting for your content team? Are you improving over time or getting worse?" Read the whole post and then check how your own content marketing strategy stacks up against others, including the team at Venngage.
Any Need for Speed?
We've written before at DOZ about the need to have a fast loading website. SEO experts agree that the speed of a site is a factor in how high that site ranks on a SERP, and especially so in an era where more and more pages are accessed by relatively low powered mobile devices. However, saying something is important is not the same as saying it is a priority. What is the importance of the speed of a page to the search ranking of a site relative to, for example, the content on the page, the images on the page, backlinks to the page, and the meta-data of the page.
Code in WP answered this question by investigating the impact of speed on some of their sites over the course of a long period. No, this I not a study that simply concludes faster is better; things are more nuanced than that and the data presented suggests that the impact of speed might be as little as 1% of the ranking algorithm. That said, it's a pretty easy 1% to win so there's still good reason to speed up your site, but do review thedata before losing sleep over that final half-second you just can't seem to find.
This Week on The DOZ Blog 
This week on The DOZ Blog we're celebrating one of the most successful international marketers around: the Disney Corporation. With the company's European theme park and resort celebrating the anniversary of its opening this week, and the anniversary of the Tokyo Disney Resort also this week, we thought we'd take a look at some lessons from the best in the marketing business. Tomorrow we'll look at something that the company got wrong – and yes, they do stumble from time to time – and then on Wednesday we'll explore what they got right back in the 1950s and continue to get right to this day, that is, their marketing strategy. We'll also have posts on effective social media marketing, getting beyond the #MondayMotivation and #TGIF engagement strategies, and on Friday we'll round it out with an epic post on international marketing drawing on everything from software labs to beer to insurance companies and the F1 Grand Prix. You won't want to miss a thing!
Want More Marketing Goodness?

Every Monday morning DOZ delivers the best marketing content directly to inboxes around the world. Subscribe to DOZ's Marketing Monday for a generous serving of the best in digital marketing, SEO, and the tactics and strategies to drive your business forward this year. Want in? Add your name to the list and start your week a little smarter.
Time to Get to Work
Know a great piece on marketing that we missed? If so, let us know and we'll share it with the world, crediting your good self, of course, with the tip. Send your sources straight to Content Manager Dylan and you could be featured in next week's Welcome to the Week post.
Q2 is here in earnest, people: it's time to start kicking butt and taking names. Ready to get started? Good. Welcome to the week, now get to making it count.