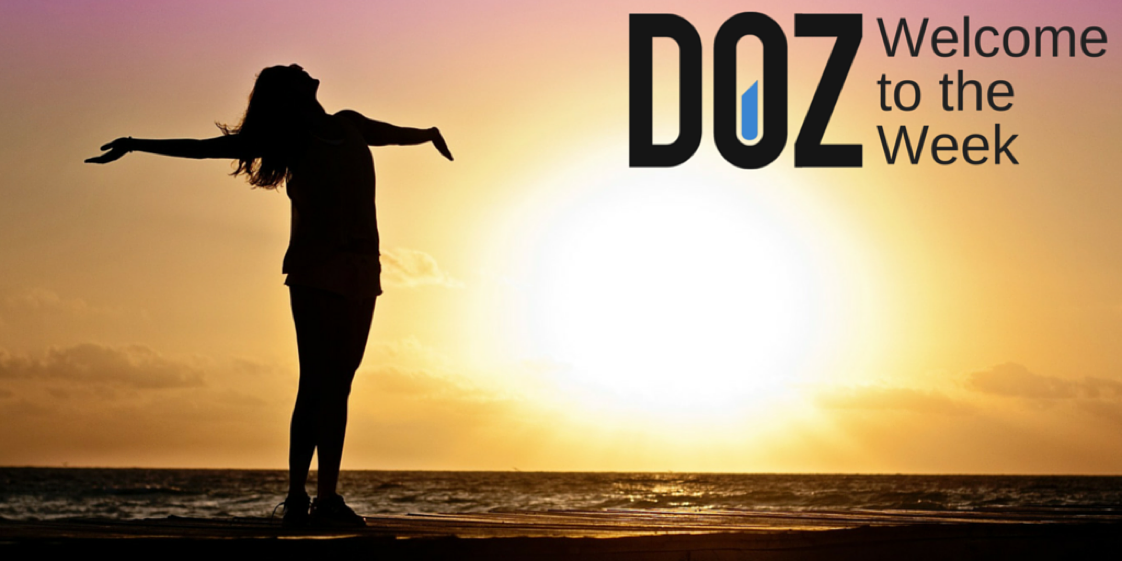 It's Monday and whether you're already at your desk or still considering slapping that snooze button one more time, we're happy to say Welcome to the Week!
Every Monday we collect the best marketing content around the web, coat it our secret blend of eleven herbs and spices, fry it for just the right amount of time, and serve it up with a side of fries.
It's the sort of food that speaks to your soul and available at a price that can't be beat.
Enough with the Baby Photos, Already.
Ever wonder why your Facebook feed looks the way it does? Slate's Will Oremus visited with the engineering team at Mark Zuckerberg's Menlo Park lab to figure out why some sorts of things appear in your news feed with stunning regularity while others barely register. Who is behind this algorithmic black magic, and what does it mean for marketers seeking to cut through the noise? Check out Who Controls Your Facebook Feed for the answer.
Got a Question for You
Actually, five question. At Tech Crunch Rich Mintz lays out 5 Questions to Answer Before Launching a Social Campaign.  The motivation for Mintz's piece is the increasing number of social campaigns that just go wrong. Social media marketing is a different beast to traditional, one-way advertising, and reflecting on the potential for a campaign to go off the rails is something every brand and business should do before attempting to build a social movement. Read it all, as they say.
Who is This Guy?
It's a question that many a LinkedIn user has asked when looking over the profile pictures of those who have recently visited their profile. Finding the answer is easy, of course: click on the profile and read up on who has you in their sights. Easy, right? Yes – and also an opportunity for growth hacking according Ed Moyse. Read how he increased signups by employing just this strategy (automated, of course).
Let Me Be Clear: Being Clear Matters.
Kevin Hurley at Nudge has deemed 2016 the Year of Network Clarity and More Magical Moments. He's picked up on the trend by major social networks and content aggregators towards increased personalization and improved clarity in the presentation of content. Twitter, LinkedIn, Facebook and others are getting in on this trend which will only make things easier for users while presenting, once again, challenges for marketers seeking a way to cut through.
This Week on the DOZ Blog
We're also talking trends for 2016 on the DOZ blog. All this week we'll be taking an in depth look at the trends in digital marketing that are likely to define 2016, and making some bold predictions about the digital landscape in the months to come. Look for posts assessing the changes coming to blogs and blogging, social media, online video, and search optimization.
Want More Marketing Goodness?

Every Monday morning DOZ delivers the best marketing content directly to inboxes around the world. Subscribe to DOZ's Marketing Monday for a generous serving of the best in digital marketing, SEO, and the tactics and strategies to drive your business forward this year. Want in? Add your name to the list and start your week a little smarter.
Time to Get to Work
Got an article that others should read? Did you write something amazing that deserves a bigger audience? Did you stumble across a site this week that you just can't believe you hadn't found before?
If so, let us know and we'll share it with the world, crediting your good self, of course, with the tip. Send your sources straight to Content Manager Dylan and you could be featured in next week's Welcome to the Week post.
OK, now it's time to get to work. The coffee is hot and fresh, the bagel is toasted just right, and it's time to focus.
Welcome to the week – now make it count.