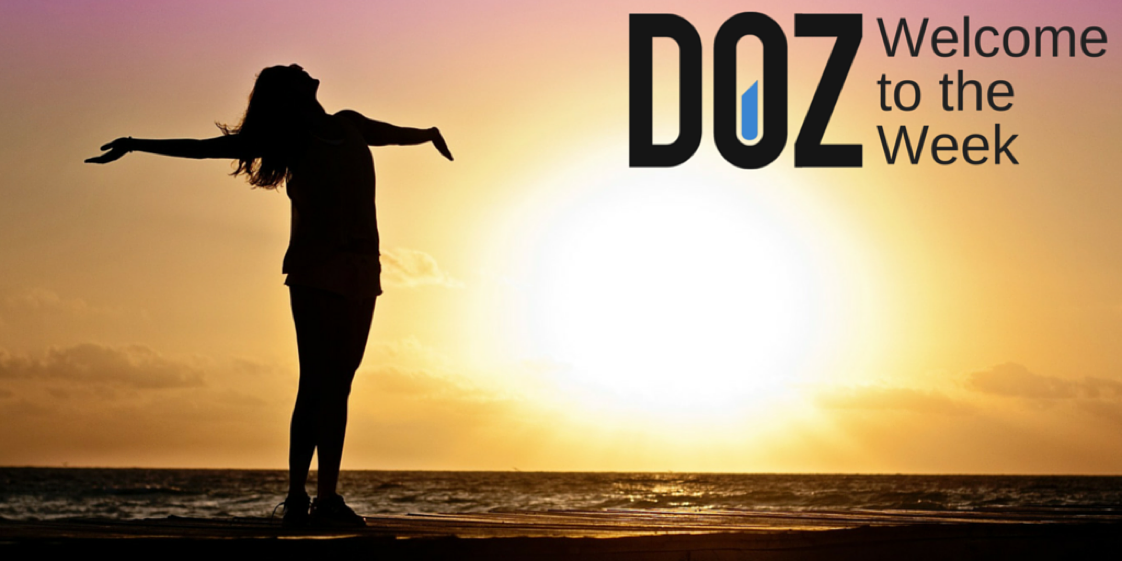 Welcome to the week!
How was your weekend? Did you get away from the computer for a day or two? How about a couple of hours?
Sometimes the weekends energize us, and sometimes they seem to be just two workdays we spend outside of the office. No matter how you're feeling on this Monday morning, however, you can kick start the new week with The DOZ Blog.
Standing with Rand
As the race to the White House continues some of the candidates are beginning to fall by the wayside. One of the most recent to bow out is Senator Rand Paul who, whatever you think of his politics, had perhaps the best digital strategy of any campaign from either party. Chief Digital Strategist of the Paul campaign, Vincent Harris, wrote this week about the incredible impact of digital campaigning on the race, the rise of social media, and the channels that campaigns can exploit to reach voters. It's a cracking good read, and there's plenty to learn even if your product isn't political.
Let's Do It Live
Back in January we predicted that one of the most important trends in social media would be live streaming video. Now, just a few weeks later, Facebook has launched Live and it's putting pressure on the market leader, the Twitter-backed app Periscope. At The Hustle, Kendall Baker explains how this trend is not only fantastic for users and lucrative for Facebook, but it could be yet another nail in the coffin of Twitter. The beleaguered microblogging app has stagnating user growth, terrible earnings, and is proposing changes to their platform that can best described as 'meh'. Is the end of both Twitter and Periscope foreseeable? 
OK, Google
The search marketing world has a new commander in chief. Well, sort of. With the departure of Google's SVP for Search Amit Singhal, the world's leading search company is promoting their head of Artificial Intelligence to the head up their search products. What's more, Google is also said to be merging the search and AI divisions, meaning that the new chief, John Giannandrea, will have some very interesting tools to play with. What will this mean for search marketing? And what changes will emerge in the Google search algorithm during Giannandrea's tenure? Time will tell – but keep an eye on your organic results to get an early heads up of any changes.
U to the X
Tom Whatley wants your content to look better. Not necessarily be better – your content already rocks, right? But look better. In his post at Content Marketer he explains how the design and user experience (UX) on a site is a far greater turn off to visitors than the content that is served there. Whatley offers seven principles to guide content creators and publishers in their UX, and that's a big difference compared to your more typical '7 tips' style posts. Whatley's principles are guideposts to better UX, and his examples support the conclusion he makes. If you feel like your content could be working better than it is, maybe it's time to look at your UX.
This Week on The DOZ Blog 
The countdown to Valentine's Day is on and we're feeling the love here at DOZ. This week we are all about finding the way through to your loved one's heart. If you're a business looking to woo a customer, we've got a post for you. If you're a data junkie and interested in how search traffic spikes around 14 February each year, we've got a post for you, too. We'll even dive into the heart of our own business here at DOZ and give you a little insight into how the DOZ team will be spending the big day, and what they hope to receive as a gift. It's one of the major consumer holidays of the year outside of the Thanksgiving-Christmas-New Year period, so stay tuned as we take you through all the ups and downs of Valentine's Day this week on The DOZ Blog.
Want More Marketing Goodness?

Every Monday morning DOZ delivers the best marketing content directly to inboxes around the world. Subscribe to DOZ's Marketing Monday for a generous serving of the best in digital marketing, SEO, and the tactics and strategies to drive your business forward this year. Want in? Add your name to the list and start your week a little smarter.
Time to Get to Work
Got an article that others should read? Did you write something amazing that deserves a bigger audience? Did you stumble across a site this week that you just can't believe you hadn't found before.
If so, let us know and we'll share it with the world, crediting your good self, of course, with the tip. Send your sources straight to Content Manager Dylan and you could be featured in next week's Welcome to the Week post.
Ready to take it all the way to the hoop? Shoulder down, drive hard in the lane, and show Monday who is boss. Welcome to the week – it's time to get to work.