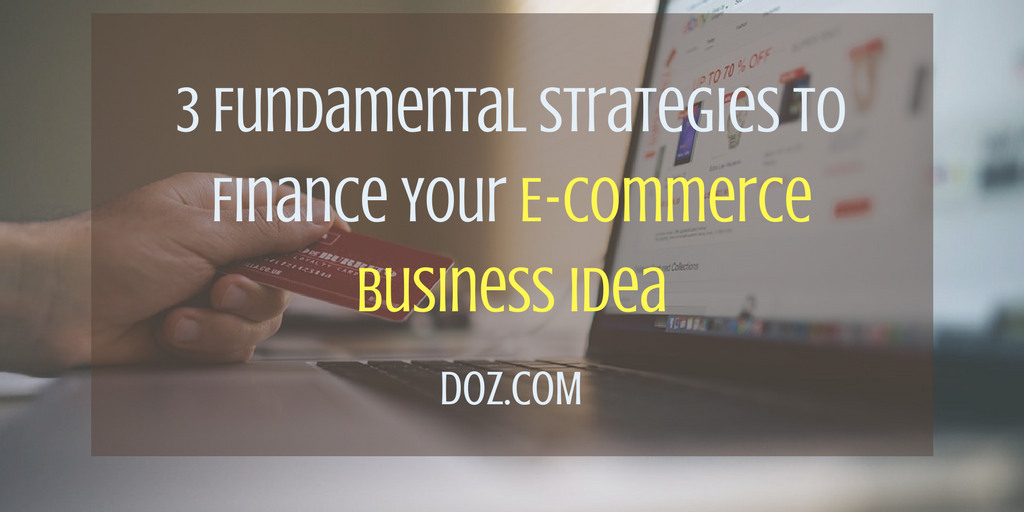 ---
This is an article by Avinash Nair. He is a digital marketer at E2M, India's premium content marketing agency. He specializes in Social Media Marketing and Content Marketing Marketing services. You can find him on Twitter.
---
As an entrepreneur, there's no doubt that you've dreamed about starting an ecommerce business. It's an appealing concept to most: you can work anywhere, anytime, and you never have to be tied down to a 9-5 office again.
Funding a new business is one of the biggest challenges (if not the biggest) all entrepreneurs must face. But, one of the best things about e-commerce businesses is that you do not necessarily need a lot of money to start it up.
Yup, you read that right.
A business that doesn't require loads of capital, an actual storefront, or multiple employees? Even though it sounds too good to be true, this is the sweet reality for many startups. However, funding for your e-commerce business requires a bit of creativity and a lot of belief in your idea.
Here are a few strategies to consider in finding the funding to get your online business off the ground.
Getting Started with Your Own Money
The key to starting your e-commerce business with your own money is believing in the product or service you are going to sell and conveying that confidence to your customers. The best way to get your businesses started without a loan (or tons of cash) is by gauging an initial focus group to give you an idea of how much you will make through pre-sales, or how many customers will purchase as soon as you have inventory.
This will require you to establish a great deal of trust with your customers, since they are purchasing before you have anything to give them.
Take Brian's story as an example. Brian Pulliam was an entrepreneur with a great idea – and no money to get started. He had invented a device to help ease his excruciating back pain, and he knew the product would be a hit once he could start selling it. He invested his own money by sharing the product with friends and family while using their experiences as testimonials for the product.
Brian then went on to use that valuable content to market his product, which helped him to acquire pre-sales. So, as soon as he had the product in, he was able to sell it his customer base right away, earning him instant profits from his small investment.
This is a prime strategy for many types of online ventures. For instance, when selling ebooks, or even coming up with ebook ideas, learning what a smaller group thinks early on can help you determine potential reception, demand, pricing and which distribution tactics would work best. The trick is establishing trust and credibility right off the bat, as this will be an influential factor in gaining early testimonials, or even getting the people to show interest in what you offer.
Venture Capitalist Funding
In many cases, starting a business of any kind requires a great deal of cold hard cash. Factoring in all the overhead costs of launching a company can easily set owners back thousands of dollars up front. Unless you have a large amount of savings you are willing to invest, going the route of venture capitalist funding may be the best option.
Partnering with a venture capitalist group (or two) can help your business get on its feet and start turning a profit in a relatively small timeframe, especially if you need a lot of dough to get things rolling. For example, BlueStone, an online jewelry business, required a lot of startup capital in terms of design work and building an inventory. As their primary mission is to provide the best quality of jewelry, the company sought funding from several capitalist firms and ended up raising $30 million in funding. They used this money to invest in high-quality product and create a captivating marketing strategy to boost their brand presence within the highly competitive market.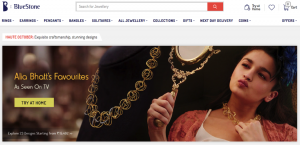 E-commerce funding has seen dramatic increases of around 136% and investments totaling over $30 billion dollars over the past few years. As great as these numbers sound, beware, there are some important things to consider beforehand.
Venture capitalists typically require lots of information and proof of profitability before they are willing to risk their own money in a business venture. There are complicated contracts to sign and strict repayment schedules to abide by. Always be sure you have a VERY firm grasp of the terms and conditions before you receive funding from a venture capitalist firm.
Crowdfund Your Idea
Another way to find some investors, who are willing to invest on a smaller scale (while also gaining some possible future customers), is through crowdfunding.
Before you start your campaign, research the various sites to decide which one will work best for you. Kickstarter is one of the more popular sites. Using this one will give you a huge viewing audience. However, they do collect up to 10% of the funds raised through fees.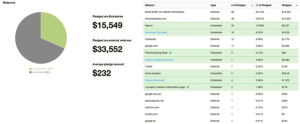 Indiegogo is geared more towards business startups. But, there is a 9% penalty you must pay if you do not hit your funding goals. Check out some other sites like Crowdfunder and RocketHub as well, and compare the advantages they offer and determine which site would connect you with the most relevant investors.
Visual representation of your product or service is key when using these sites. Be sure they accurately explain your business in an exciting and innovative way. Commercials or testimonials of real-life customers are great for this purpose. Another tip that is sure to attract investors is by offering incentives for donations. Send them a free sample or provide a discount code once your company is up and running.
In Conclusion
Getting your e-commerce business off the ground financially may not be as difficult as you think. E-commerce offers entrepreneurs the freedom to start from scratch, with much less required funding than brick and mortar businesses. A great deal of your success comes down to your ability to convey that confidence to investors, partners, and ultimately, customers. Opportunity is everywhere, you just need to know where to look.