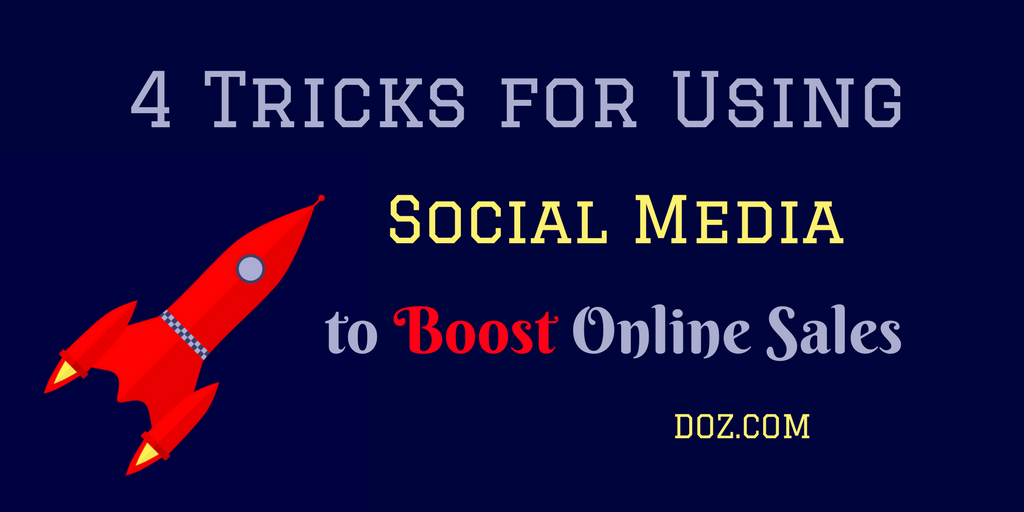 ---
This is an article by Avinash Nair. He is a digital marketer at E2M, India's premium digital marketing agency. He specializes in Content Marketing and Social Media Marketing services. You can find him on Twitter and LinkedIn.
---
Consumer behavior seems to change by the day. However, online shopping is a trend that is here to stay and won't be going anywhere soon.
Around 1.4 billion people made online purchases last year and that number will inevitably increase as time goes on. Another number that is rapidly growing is the number of social media users. Currently, there are around 2 billion worldwide users and that number is expected to surpass 2.5 billion by 2018. Brands everywhere are using these numbers to their advantage and integrating social media with their ecommerce platforms.
Social media is incredibly effective when it comes to brand exposure. In fact, eMarketer found that 68.3% of the online population uses social networking.
Here are a few useful tricks you can use to harness the power of social media to boost your online sales.
Monitor for Insights
All good marketing strategies don't start with heavy action. They start with listening. Social media is gold mine for gaining powerful insights on what consumers are saying about you, your competitors, or your industry in general.
As we all know, there is an uncontrollable amount of content and opinions being shared on social media each day. Trying to monitor everything can make even the most adept marketer's head spin. But you don't need a separate social media monitoring tool – the SEMrush suite, which many agencies already use for SEO and PPC has a very good social media tool that can help pinpoint the important bits of information pertaining to your brand that are being disseminated across various networks.

Keeping tabs on your audience enables you to: identify concerns across the industry, examine the marketing techniques of other brands, track sentiments, and manage customer expectations. With this information, you can build your brand around the value that consumers are hoping to gain.
Direct Traffic to Your Landing Pages
Driving social traffic to your landing pages is no easy task. Most social media users have no interest in clicking through multiple pages to make purchases. There is so much information and sales techniques present on the web that users tend to tune the more complicated processes out.
Luckily, there are a lot of tools out there that can adhere to this trend. For instance, Shopify is one of the most widely used readymade ecommerce platforms that enables you to create your online retail store with easy social media integration. In fact, the user doesn't even have to leave social networks like Facebook or Twitter to make purchases.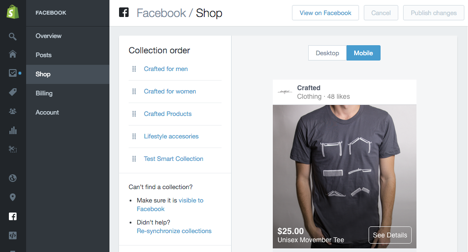 Social Media Authorization
Complicated signup forms and logins can be a real turn off for potential customers. Why not let them sign into your online store using their social media credentials? It's quick and gets rid of the need to manually enter information. In addition, with this access, you can gain a valuable insight to where your customers are hanging out online and what their interests or concerns are.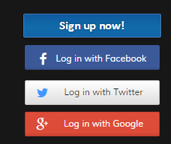 40% of consumers prefer social sign logins over creating a new or guest account.
Social authorization is becoming more and more popular among ecommerce brands. If you haven't already, don't waste any more time and jump on the bandwagon. This simple tweak makes your customers' lives easier and gives you great insights on their behavior.
Encourage Followers to Share
Social media success is primarily based on how much users talk about you and share your content. Your ability to get users to share can be a crucial ingredient in boosting your conversion rate. Did you know that 1 in 3 Facebook users have made a purchase after "liking, commenting, or sharing" a product page?
Make this process fun and simple for your target audience by clarifying and showcasing your company hashtag across all your social media platforms. Simplicity combined with awesome content is an extremely effective way to expand reach and bring more attention to your online store.
Calvin Klein's #MyCalvins campaign did wonders to grow their social following and drive traffic to their website. Basically, they encouraged customers to share their experiences with their Calvin Klein products on Facebook, Twitter, or Instagram using the trademark hashtag.
I eat right in #MyCalvins. I consume carbs in #MyCalvins. I search 20 mins for that perfect light in #MyCalvins @CalvinKlein 💁🏽🍕 pic.twitter.com/gmPuKrceJG

— Lilly Singh (@IISuperwomanII) January 10, 2017
These posts were then showcased on their website for all shoppers to see.
This campaign was successful on many levels. First off, it gave a huge amount of exposure to their products and brand. Next, it gave the everyday user the ability to wear their Calvin Klein purchases and post their experiences on a level playing field with the big-name celebrities who endorsed the brand.
Keep in mind, user-generated content like #MyCalvins can be a very powerful weapon in encouraging users to hit the share button and ultimately, buy your product or service. In fact, it gives you a very reliable direction for your brand content strategy:
A1 #FatbitChat UGC is more an indicator of the type of content businesses should be creating and interacting with. https://t.co/6tPf59j1SW

— Rohan Ayyar (@searchrook) November 30, 2016
Shared customer experiences can do amazing things for your ecommerce website. Don't be afraid to get creative with your ideas! These days, you never know what will go viral.
Over to You
Integrating social media with ecommerce is no longer an option for brands. It's a necessity. Doing so can benefit businesses across the board in bringing their online sales to the next level.
Quality content spreads like wildfire across the social media landscape. Use these simple tricks to jumpstart your efforts and boost conversion rates.