Hindsight is 20-20, right? Well, it is in marketing, at least.
There are definitely a handful of marketing books that I wish I'd read 5 years ago, in 2009. (Two of these, you couldn't have, because they weren't out then,but four of them were.) If you can knock 3 or 4 of these out in the next couple of months, you'll be a far sharper marketer than I was five years ago.
If there was one book that I wish I'd read 5 or 10 years ago, this is it. I was told about it by my former colleague Brian Hutchins, who worked on the Google Talk and Google Voice teams, and after reading it, I understand why he was such a fan of it. Whether you work for a big company or a small company, The Innovator's Dilemma will prevent you from throwing good marketing money after a bad product, time and time again.
The book was written in 1997, so some of the case studies will be a challenge for younger readers to relate to, but the lessons are crystal-clear, especially if you've ever worked for a larger tech company.
If you're wondering why it's difficult for large tech companies to continually innovate, this book explains why. If you're wondering why large companies are trying to buy your startup, this book explains why. If you're wondering why large companies typically fail to deliver innovative products, this book explains why.
The Innovator's Dilemma was a huge influence on 2014 best-sellers like Traction and Peter Thiel's Zero To One.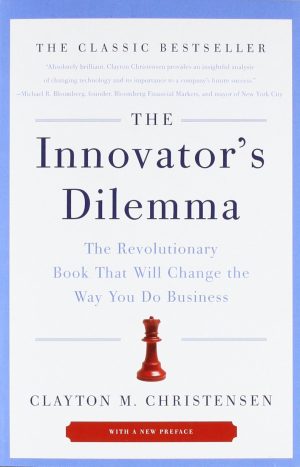 If you're marketing or selling in a crowded market, this is absolutely a must-read, especially if you want to avoid "knife-fight"-type marketing and distribution problems. From what I've heard, this is the book that a lot of product marketing people read, and became product managers after reading it. The book boils down to something called the Four Actions Framework. If you want to learn how to constantly out-innovate your competition and not only come up with better products, but learn how to convince the market that they're better products, this is a great book to read. The case studies focus largely on easy-to-remember consumer brands like Gilette and Yellow Tail Wines, so they're relatable and fun. It's rare to find a brilliant product marketing strategy book that you can actually talk about at a party.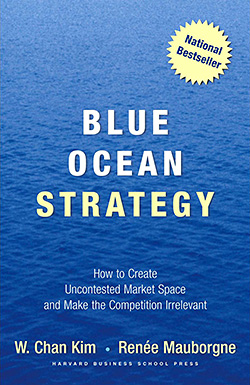 3 – Traction, Gabriel Weinberg and Justin Mares
This one is the best marketing book I've come across in the last year or two, mainly because it's simple, and because it helps both marketers and engineers overcome their own cognitive biases. For example, my last experience with a $90,000 trade-show investment wasn't all that great, and my last experience with a webinar wasn't either, but those distribution channels CAN be wildly successful for the right team at the right time. Just like Blue Ocean Strategy goes over their framework for successful product development, Traction puts forth a smart and simple framework called Bullseye, and gives numerous examples of how to use it.
This is the newest one of the bunch, and it's actually available for free if you have Kindle Unlimited. Author Sean Ellis is well-known for his work at Xobni, LogMeIn and his current venture, Qualaroo. The reason that Startup Growth Engines is such an easy read is because each startup's story is told anecdotally, and each one is told in the same way – from zero to traction. Startups profiled range from B2C (Upworthy) to B2B (Hubspot). Also, the book's insight into network algorithms (e.g. Facebook, Twitter) is helpful for novice marketers.
The acronym that I remember after reading this book has gotten me far in marketing, business development and sales – NSPS – Nice Smart People Succeed. When I read articles like this about sexism in tech, I just scratch my head and say "What were those people thinking?" Generally speaking, from my 20 years in business (both tech and the music business), I've noticed that smart people with good work ethics and ethical principles do pretty well. This book, perhaps gives a philosophical background for marketing and sales, told through the early days of Yahoo and Broadcast.com. Highly recommended for any marketer losing their sense of purpose.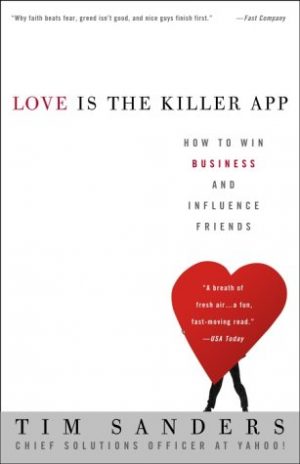 I read this book in 2010, and man, I wish I'd read it about 5 years earlier. This is the book that taught me how to maintain client, vendor and partner relationships without trying too hard. The nut of it is that I keep a really large email list, I email it often, and I respond to every single email. I make sure that wherever I travel, that I spend time with business connections, and try to turn those relationships into friendships as much as possible. It's pretty simple, but it took reading this book to really get me to put it into practice. I even signed up for an 8-week telecourse with Keith Ferrazzi (the former CMO of Starwood) after reading this!