So now that you have chosen one of the ecommerce platforms that fits your needs best, here are a couple of tools you can use to boost your online store.
Answer your customers questions with Zopim
When shopping online, you probably have questions about the product you'd like to buy. Of course, product catalogs come with details and there's always the FAQ section if you have questions regarding shipping. But wouldn't it be more convenient to have a sales person online ready to answer your questions?
Make it easier for your customers and install Zopim (which is entirely free for 1 agent), an elegant widget that allow your visitors to chat with you. More than answering questions about a product, you can see what page the user is on and give them through the checkout or registration process.
Zopim also allows you to chat with customers from all over the world, no matter the languages. It comes with Google Translate and translates the discussion at your convenience.
Easily ship your products with Shippo
If you chose one of the ecommerce solutions we suggested in our latest article, you'll be happy to know Spocket vs Oberlo can be used with Bigcommerce, Shopify and Magento! With Shippo, you'll be able to print your own shipping labels on your products, get the best rates from many carriers, including DHL, UPS, USPS, FedEx, and many more.
You can either use the API or use one of the shopping carts from well-known ecommerce platforms.
The price? $0.05 per label and Shippo also makes sure you get the best rates (up to 80% discount!) from carriers.
Promote your boutique on YouTube with FameBit
Need more brand awareness? Feature your products on YouTube through famous influencers with FameBit. As you know, YouTube is the second largest search engine so why not taking advantage of the first marketplace to find YouTubers and promote products to potential prospects?
On FameBit everything is simplified: first, you get in touch with an influencer to promote your product by looking at their profile to know a little more about their audience and how engaged their viewers are. After coming up with great ideas for the video, you'll be able to see the results driven by the YouTuber.
FameBit's videos start at $100 and both brands and influencers can sign up! What are you waiting for?
Accept payments with Stripe
Why shouldn't I just use a regular cards payment system? you ask. Well Stripe is a system that accepts payments over the internet between individuals and businesses. Compared to regular payment systems, you are only charged 2.9% + 30 cents per successful payments, which means no set up fee, no monthly fees or minimum charges.
In terms of transparency, Stripe is highly secured. Its libraries and APIs come with languages (Ruby, Node, PHP, Java, etc.) for powerful online store checkouts, money transfers, cards details storing, subscriptions for recurring billing, etc.
Stripe currently works in many countries including the US, Australia, the UK, Canada and several European countries as well as supporting more than 100 currencies. It is also available on mobile, for iOS and Android so you can offer payments on all devices.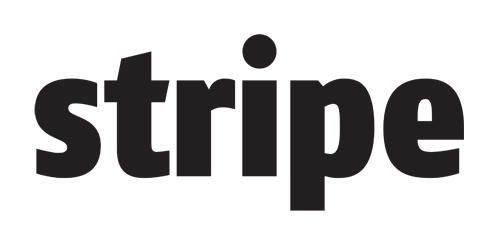 Offer translation with Google Translate
Your ecommerce solution probably comes with analytics and reports indicating visits from other countries that the one you are located in. Why not making it easier for your visitors and offer to transfer your online store in their language? It will probably drive more sales too!
With Google Translate, you can offer about 60 languages to your viewers. No translation is perfect, that's why Google Translate also allows users to suggest improvements.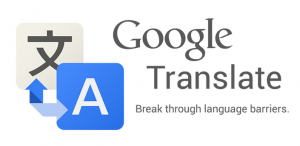 Send newsletters with Mailchimp
To create and develop a trading relationship with your customers, you need to set up a newsletter. For setting up this newsletter, we suggest you to use Mailchimp. Mailchimp is the most efficient emailing solutions. This software is intuitive and easy to use, you can discover how to create a newsletter with Mailchimp here.
Mailchimp is very useful for ecommerce because it integrates a specific feature called 360 tracking. This feature allows Mailchimp users to track orders generated directly by newsletters. This way, you will be able to analyze your performances, better segment your emailing and adapt your online marketing strategy.

Run all-in-one marketing campaigns with DOZ
Just like mentioned previously, adding new products to your catalog won't bring you new sales. To drive conversions on your online store, you need to promote your brand and goods. A good way to do so, is to increase your online presence.
By starting a campaign on DOZ, you will increase organic traffic to your site, from social media, search engines and content sites. Organic means that your products won't be promoted through advertising campaigns just like the little yellowish rectangles you can see on Google Ads or big intrusive banners (Who clicks on these anyway?). Your products will be featured in a natural way and where your customers are; your conversion rate can only benefit from it.