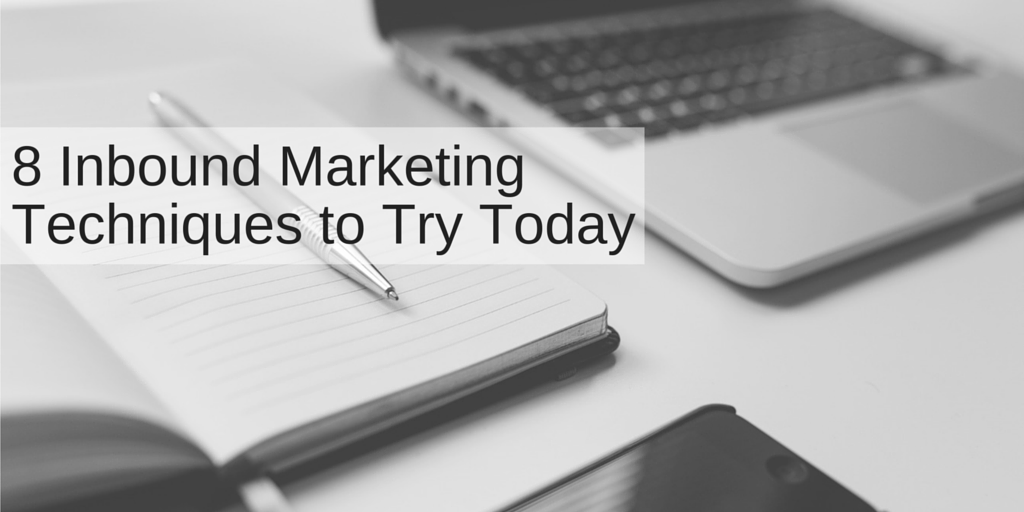 The marketing world has changed dramatically over the course of the last 20 years, and no area has changed more than search engine optimization, or SEO.
Gone are the days of spammy tactics and quick wins. Nowadays its all about quality and standing out from the rest of the crowd. If you feel that your marketing campaigns need an added boost to freshen things up and take your marketing strategy to the next level, then maybe one of the nine techniques in this post might be just what you're looking for.
Give Away a Free Guide Related to Your Business
Let's face it: we all love a freebie every now and again.
So it goes without saying that offering something for free is always going to go down well on the Internet.
However, what you don't want to be doing is giving away your core product, so instead think about giving away guides that are directly related to your business. For example, if you are a social media management agency, take time to write an advanced guide about using Facebook for Business allow people to download it for free – or even better: in exchange for signing up for your mailing list!
More Effective Use of Keywords
Keywords are always going to play a major part in the results that search engines offer, so using a couple of relevant high traffic keywords and moving your website above competitor sites is an aim of most businesses.
While your competitive keywords are likely to be difficult to rank consistently well for without a significant investment in advertising, you should consider the so-called long-tail keywords where there are reasonable levels of traffic but less competition in your niche.
Nail your long-tail keywords and you can look forward to increased organic traffic and qualified leads.
Ask and Answer Questions On Social Media
Some people still think of social media as a big playground where tweets, posts, and images are shared for pleasure and in your daily downtime. But it also offers tons of potential for the savvy businessperson, and one way to realize that potential is to engage with your customers and draw in new customers by using the ask and answer policy.
Want to know something about how people use your products, get feedback on a new release, or test an idea for an update before you commit? Ask your social network for their input.
Similarly, if someone – whether they follow you or not – asks a question in your domain or expertise, answer it, provide a link to your site or to content on your company blog, and help them overcome their issues.
Believe me: you'll see see traction.
Use Content to Engage Your Audience
If you want to engage your audience, then content marketing is where you'll need to turn.
Inbound Marketing Phoenix advises using creativity and thinking outside of the box comes when seeking ways to engage with your audience. Consider high-value and shareable content like infographics, entertaining blog posts, as well as informative posts and worksheets that will add value to your audience.
Your goal? Provide what people want to see, encourage them to share, and begin conversations to ensure that the engagement lasts longer than just how long it takes to scan your infographic or skim-read your blog post.
Reward Your Readers
To keep readers interested in your site it's always good to reward them from time-to-time and keep them returning.
There are plenty of ways to do this, but among the most popular are contests, giveaways, discounts and 'limited time only' promotions to encourage action, and fast!
Rewarding your readers, and especially those readers that visit your site regularly, is a proven way to maintain engagement, encourage loyalty, and organically build a culture of brand ambassadorship around your business.
Create an Email Popup
You've probably encountered more than a few email popups in your time online.
And sure, they can be annoying, but these popups, optins, and 'roadblocks' can be incredibly useful marketing elements to help you collect email addresses and other relevant information from your visitors.
With some effective copywriting you can make your email popup less annoying and more engaging, and winning all of those email addresses will help you to build a larger email list, extend your reach, and convert interested visitors into real sales leads for your team. If you can avoid being annoying and, instead, hit the 'engagement' and 'entertaining' buttons, you might find an email popup an effective arrow in your marketing quiver.
Guest Blog for Industry Authorities
How can you direct more people to your site? Go to someone else's site.
If it seems counter-intuitive, let me explain. When you guest post on the blog or site of an industry leader or an authoritative voice in your sector, you have a chance at bringing some of their likely-significant traffic to your own site.
You benefit from building a reputation for yourself as an authority figure on your field, and if your on-site content is good then you might convert some of the guest host site's audience into new members of your tribe, too.
What's more, you'll benefit from powerful and credible backlinks which is only going to help your SEO efforts further!
Improve Your Landing Page
Finally, creating a well thought out and user-friendly landing page might just be the key to improving your conversion rate.
Here' why: no matter how much effort you put into search engine optimization, guest posting, email outreach, newsletters, and other inbound marketing strategies, if visitors who are convinced to click through to your site are greeted with something that can best described as 'blah', you're going to convert none of them.
The key to a good landing page is to think it out thoroughly from the perspective of the customer, work on design to make it easy and fast to navigate, and to offer the customer a clear chance to interact and engage with your page. Keep your calls to action clear, make sure your color choices are effective, and be sure to A/B test your page before connecting it to your inbound marketing campaigns.
Which of these inbound marketing strategies will you action first? Let us know in comments below or on Twitter!