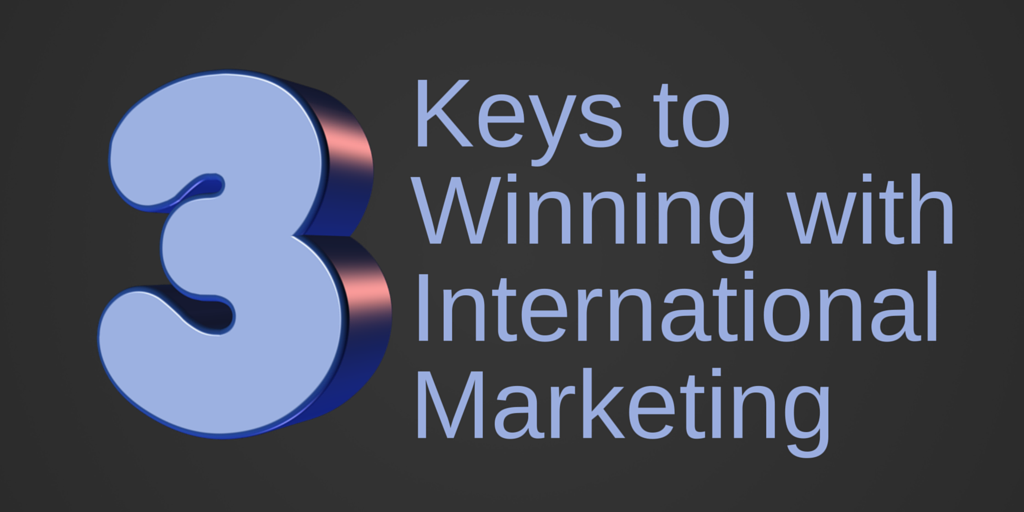 When I grew up in Australia I was aware that there were differences between Australian English and American English, but they didn't seem all that different. Swap out an 's' for a 'z', make things go 'thru' instead of 'through', and understand that Xing and crossing were the same thing – no big deal, right?
And, indeed, nailing the minor differences between Australian English and American English isn't a problem for most people. Australians realize that 'realise' and 'realize' mean the same thing and have learnt to excuse the various spellings they encounter in books.
Even today I draft most of my articles in Australian or British English and then make the necessary changes to deliver it ready for publication in the American English we use at DOZ. Getting the words right is not a problem for anyone equipped with a word processor, a dictionary, and a thesaurus.
But communicating effectively is about more than just getting the letters in the right order.
And when it comes to communicating across borders the most important thing might not even be the words you use at all.
More than Words
DOZ works with clients in 21 countries and in more than a dozen languages every day. We help our clients design, launch, manage, and measure their marketing campaigns via our online platform. If this was all we did, however, we'd be competing with a big bunch of heavy hitters who've been in the enterprise software game a lot longer than us.
So what makes us different?
Well baked into our software platform is a marketplace of on-demand marketing experts. Freelancers, consultants, SEO champions, videographers, bloggers, podcasters and more. We've curated around 7,000 of these experts over the last couple of years and businesses launching a marketing campaign have access to all of them.
If one of our clients is launching a digital marketing campaign in Brazil then we can connect them with expert, on-demand marketers in Brazil. If another client wants to test the waters in China, Russia, or Japan, they can launch their campaign in just a few clicks using local marketing talent. An Australian firm selling in Italy, a French firm selling in the UK, and a British firm selling in the United States – all can find their local, on-demand marketing workforce through our platform.
But wait: why would a British company with, presumably, British marketers on hand need to use American marketers to craft their campaign across the pond? They speak the same language, right?
Right.
But the cultures are so different that British marketers don't gel with the US market as well as American marketers do.
The words might be the same, but the cultures are different – and those differences are so very important.
Broken Bottles
In 1994 Heineken sought to take advantage of their position as a sponsor of the FIFA World Cup by releasing a limited edition of their iconic green-bottled beer. There were 24 countries vying for the win in the USA that summer and Heineken printed all 32 national flags on their labels.
It was an effort at demonstrating Heineken's global appeal and a nod to the diverse nations where consumers can settle back after a long week and drink a cold Heineken beer.
But unfortunately for Heineken, there was one country playing in that World Cup that not only didn't represent a Heineken market but which also reacted strongly when their flag was placed on the label. That country? Saudi Arabia.
The flag of Saudi Arabia is a white sword with some Arabic script on a green background. But that script is the Islamic shahada and translates as "There is no god but Allah, Muhammad is the messenger of Allah." As Islam forbids drinking alcohol, the placement of the Saudi flag and the shahada on a bottle of beer was immediately problematic – and not just for Saudi citizens.
Muslims around the world protested Heineken's labels and the company quickly withdrew the specially produced bottles having learnt an important lesson about international marketing in the process.
Even when your campaign consists of only flags, when your message literally contains no words at all, you can still run into significant trouble if you aren't wise to differences in culture.
Cultural + Social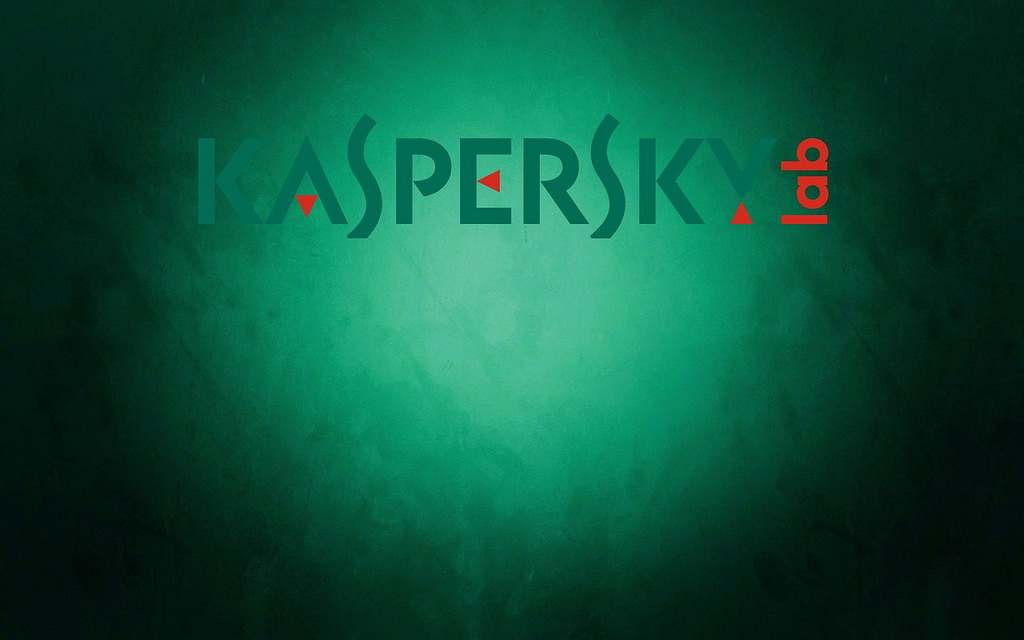 When Kaspersky Lab approached DOZ to help them expand their social media performance we knew that focusing on local cultures would be a big part of any effort. While Kaspersky was used to selling their products around the world and translating their software for different linguistic markets, they had less experience marketing their products on social media to customers in different cultures.
While the software that Kaspersky Lab sold is essentially the same in Italy and Indonesia, Singapore and Spain, the experience of the users in each country and the cultural context is different in each. The sorts of things that will appeal to an Italian fan of Kaspersky Lab might not appeal to users in nearby Spain or distant Singapore. Reaching and pleasing these fans means delivering content on social media that speaks to them where they are and how they live. It's more than just communication, it's cultural communication.
And so DOZ helped Kaspersky Lab launch separate and distinct Facebook pages for each of the national markets it was targeting. Whether in Europe, Asia, or North America, Kaspersky could target their fans and followers with culturally targeted Facebook pages. Kaspersky then reached out to DOZ social media experts in each market to manage the pages for them. After all, why would you want anyone other than a linguistically and culturally fluent Italian managing, posting to, and communicating with users on your Italian Facebook page?
The pay off for Kaspersky Lab was almost immediate.
Within just three months Kaspersky Lab had increased their Facebook fan base by more than 220%. What's more, the number of active fans – those who liked posts or shared posts with their friends – rose more than 500%.
And when it came to leaving comments, discussing Kaspersky Lab with others, and talking about the company on Facebook, Kaspersky Lab saw huge increases as their communities reveled in the targeted Facebook pages.
Kaspersky Lab Facebook comments and feedback? Up more than 1500%.
Total Social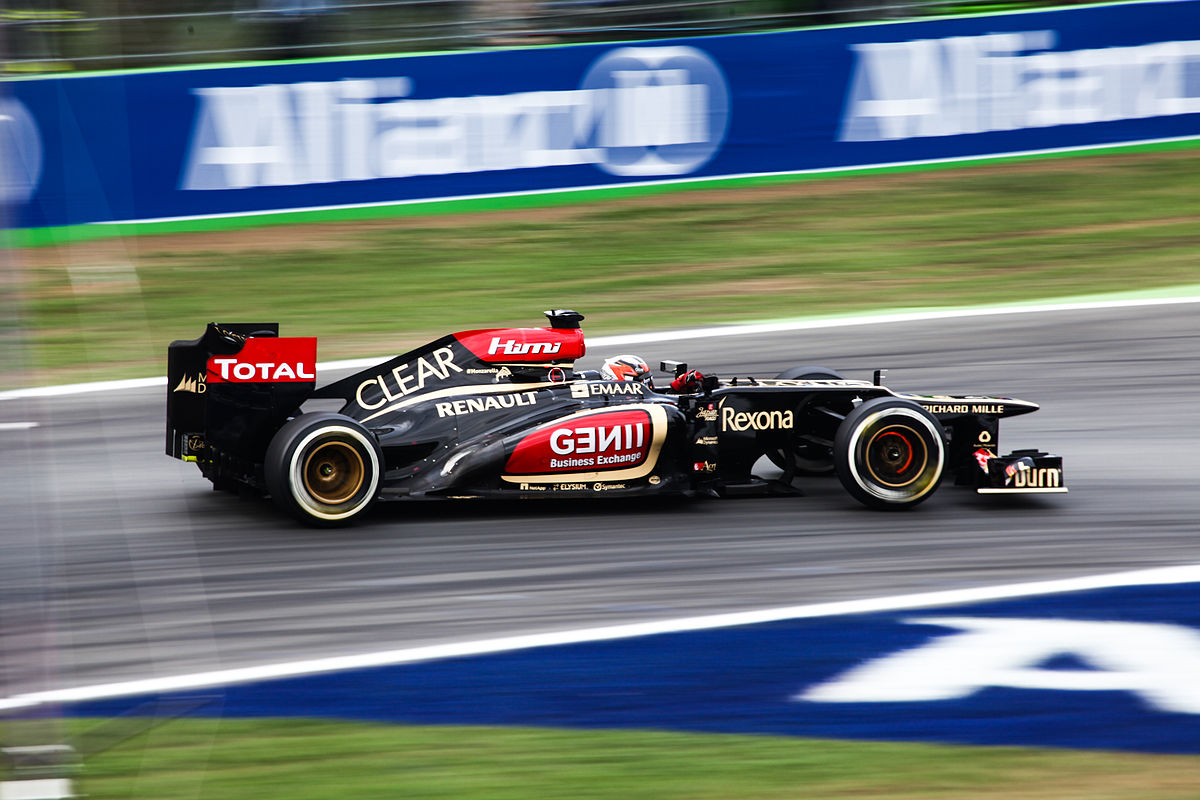 Another DOZ client that has succeeded with tailoring their message to different cultural markets is the Global 500 firm Total. In this case, though, the culture they were seeking to communicate was less national and more locational.
Total is a French company with a global footprint. It is one of the six so-called 'supermajor' energy companies with interests that encompass every part of the oil and gas industry. With more than 100,000 employees, revenues measured in the hundreds of billions, and operations in more than 130 countries, Total is truly a major player in the world economy.
A lot of people would know Total from their service stations but others will be familiar with the company through their many sponsorships in international sport. Most notably, the company has long been associated with motorsport including, in 2014, the Lotus F1 team.
In that year Total was reaching out to fans on social media, primarily Twitter, on race days, with particular focus on the European events close to Total's headquarters in Paris. With one of the season highlights the Italian Grand Prix in Monza, Total looked to reach a huge audience of fans watching the race live and second screening on their phones, tablets, and laptops with Twitter.
Total used the DOZ platform to connect with a marketing expert with the knowledge of motorsport and the experience on Twitter to live-tweet the Monza race (making sure to focus on Total's favored drivers, of course). The company had two Twitter accounts – one in French and one in English – and was seeking an English language voice to tweet to that account's far larger international audience (170,000 followers).
With the right expert who had the right knowledge and the right skills and, most importantly, the cultural knowledge to communicate the race in Monza to F1 fans around the world, Total succeeded in publishing nearly 250 tweets, winning more than 1500 retweets and increasing their reach by more than a million Twitter users.
Assistance for Europ Assistance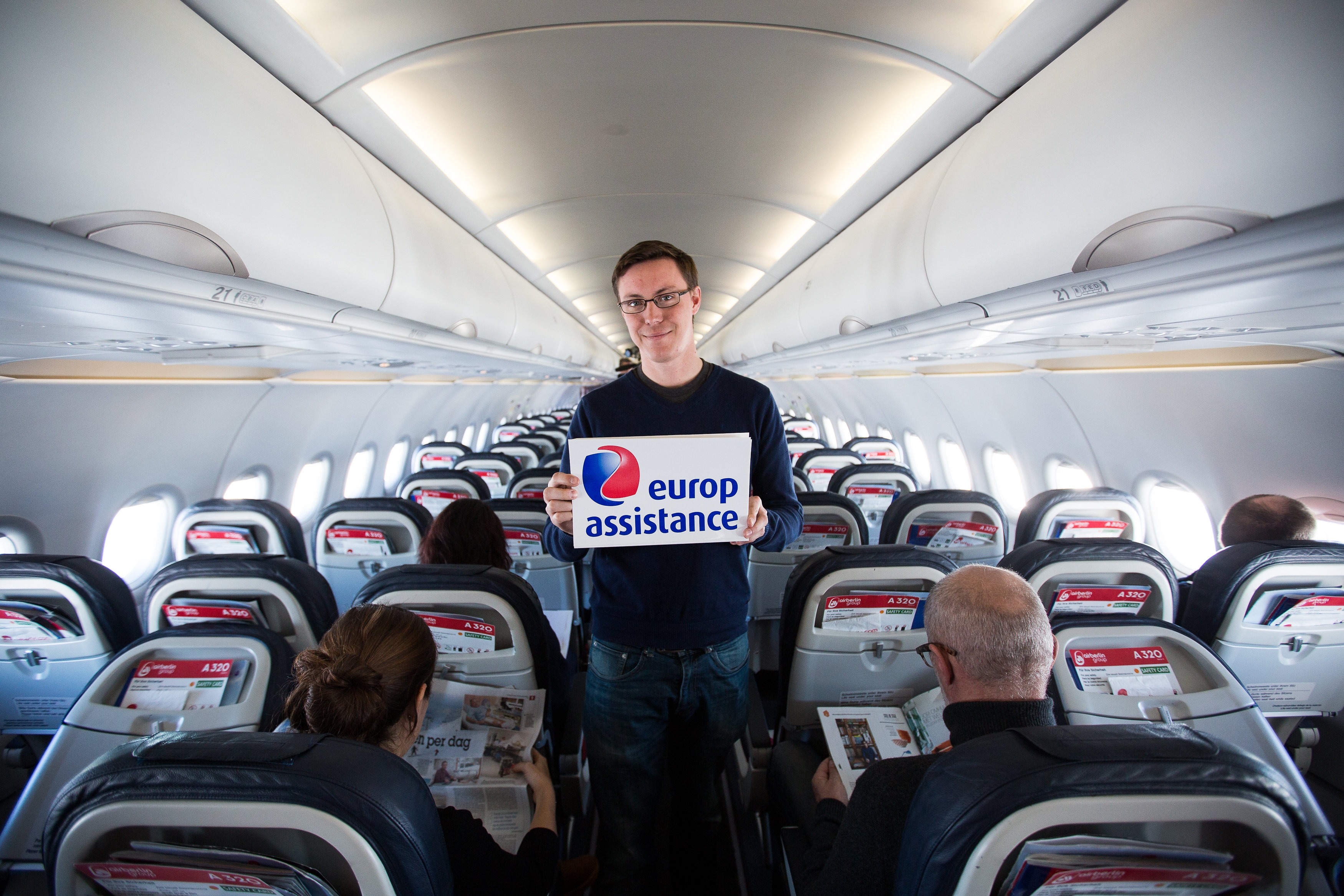 Not all products are as well known as Heineken beer or as high profile as an F1 grand prix. A lot of products are a lot less exciting than a soccer world cup or a automobile race on Italy's famed Monza circuit.
Take insurance, for example.
It's something that everyone needs to buy but that is not quite as sexy as the car you are protecting, as exciting as the month-long trip to Europe you're planning, or as personal as the house you've made a home. Oftentimes insurance is considered a necessary evil, something that you buy hoping you won't need and are only ever truly grateful for on the day you put in a claim.
Travel insurance, in particular, is not really something people want to spend money on. Before a vacation people dream of the resort, the sunshine, the snowfields, the foreign sights and sounds, and the excitement that comes with arriving somewhere new. The one thing people don't like to think about is paying for insurance in case that dream scenario turns into a nightmare – and that's a mentality that Europ Assistance needed to change.
Europ Assistance had launched a website for travelers to share tips, trade advice, and get inspired for that next journey. The problem, however, was that the site was not generating the sort of content that was required to gain traction. While the site was a potentially good content marketing strategy for the not-so-exciting travel insurance company, without a strong collection of articles on the site there wasn't a lot of draw for visitors.
DOZ worked with Europ Assistance to build out that content collection. We helped connect experts with the sort of experience and cultural knowledge to write compelling content about traveling, exploring, trips gone right and trips gone wrong for the Europ Assistance-backed site.
In short order we were able to connect the company with the right experts to produce more than 450 new, original articles about traveling do's and don'ts – and with help from DOZ experts in optimization and web strategy all of those articles were indexed by Google News, too.
The result? Traffic to the site from search engines rose 300%, the site gained the traction it needed, and the content marketing strategy was a success, and it proved that even a boring product like insurance can find a loyal following of fans if the content is crafted by marketers who understand context, culture, and delivery.
Three Best Practices for Taking Your Campaign Global
In the last few years we've come to specialize in helping businesses and brands take their marketing global and along the way we've also discovered some certain truths about what works, and what doesn't. These truths have in turn been fashioned into best practices that we use to guide our clients in crafting their strategies and launching their campaigns and have proved successful whether selling products as diverse as French fashion in China, Israeli software in Brazil, or US services in Japan, Spain, and the UK.
First and most important, remember that you are taking your marketing to a new culture and not only a new country. The differences between cultures are sometimes stark but oftentimes the cultural differences can be hard to spot on the surface.
It's not enough to just get the language right, either. A French national might find it relatively easy to negotiate their way through a weekend trip to Geneva, a day trip to Brussels, and a week-long stay in Quebec, but they won't be your best bet to market products to consumers there. France, Belgium, Switzerland and Canada might all share a language but their cultures are different, the humor is different, the colloquialisms are different, and savvy consumers can spot marketing that's 'not quite right' with a single glance.
Don't just take your marketing international, take it intercultural, too. Work with qualified locals who understand how to break through and convert on your behalf, and make sure you are doing more than just translating your campaign into a local language.
Second, don't be afraid to look outside of your in-house team and to a trusted source for expertise when you need the help. It can be the difference between getting on-base and hitting a home run.
Platforms like DOZ, marketplaces like UpWork, crowd-backed enterprises like Contently, and traditional HR outsourcing firms can connect brands and businesses with experts who can do the specialized marketing that in-house teams might not be able to manage with ease.
Remember Total and their coverage of the F1: despite being one of the biggest companies in the world they were missing a specific skill set they needed for a single weekend around a single F1 race. Reaching outside of the organization to secure the talent made sense for Total, and going with a trusted partner meant that the hire could be made with confidence.
There will always be cheaper outlets and while it might be tempting to seek out a low cost option for a single weekend or a short term effort, it is also short sighted. Choose the best marketer, choose from a trusted source or marketplace, and you are choosing to succeed.
Third, a marketing strategy starts with what you plan, continues with what you are do, and then concludes with what you analyze.
Planning is essential before any marketing campaign but especially so when you are moving into the uncharted waters of cross-border marketing. You have to get a whole lot of logistics right just to enter the market, let alone craft the perfect message to reach buyers once you arrive. The planning stage is essential and good marketing management software should help you move from idea to execution.
When it does come time to execute that plan it's important not only to do but to track what you do. Again, good software can help you keep track of what has been deployed, what comes next, how the different parts of your plan work in unison, and whether you need to delay or speed up elements in order to keep things running smoothly.
Finally, after the execution comes the analysis. At the end of the campaign it is essential to assess what works and what did not work. Whether social media metrics, customer surveys, Google Analytics data, or qualitative assessments from the marketers and managers involved in the campaign, it is all essential to hear, discuss, and digest before the next campaign is launched.
Conclusion
The decision to take a business or brand international, to start marketing in foreign lands, or to lift your horizons and go truly global, is an exciting one. When it works it can transform a business from a regional or national name into a thriving international concern. But it only works if the pitch is made in a way that the new audience understands and that meets their expectations.
International marketing – even when the language is the same – is about more than running existing copy through a local spellchecker or hoping that the jokes that worked in country A work as well in country B. When even the best of intentions (Heineken and their flags, for example) can mean a brand takes damage, having the cultural communication skills to cut through and serve the new audience is essential.
Is your brand preparing to market across borders? If so, what cultural barriers have you highlighted in your planning, and how do you hope to overcome them?